Lee Greenwood Says Attending NRA Convention Would Have Been 'Endorsement'
Country music singer Lee Greenwood said Friday that he decided not to perform at the National Rifle Association's convention in Houston, Texas days after the school shooting in Uvalde because doing so would "be an endorsement."
Greenwood isn't the only musician to pull out of the convention in the wake of the shooting—musicians Larry Gatlin, Don McLean and Larry Stewart also announced they won't be performing at the weekend event. The shooting at Robb Elementary School in Uvalde, Texas on Tuesday killed 19 children and two teachers.
Appearing on Fox News on Friday morning, Greenwood said that the "unfortunate shooting in Texas took place at a very bad time, and for me to go and play at the NRA just days after the shooting would be an endorsement and people would then deem that as 'I like this weapon.' And obviously that weapon killed kids and I just couldn't go."
Newsweek reached out to the NRA for comment.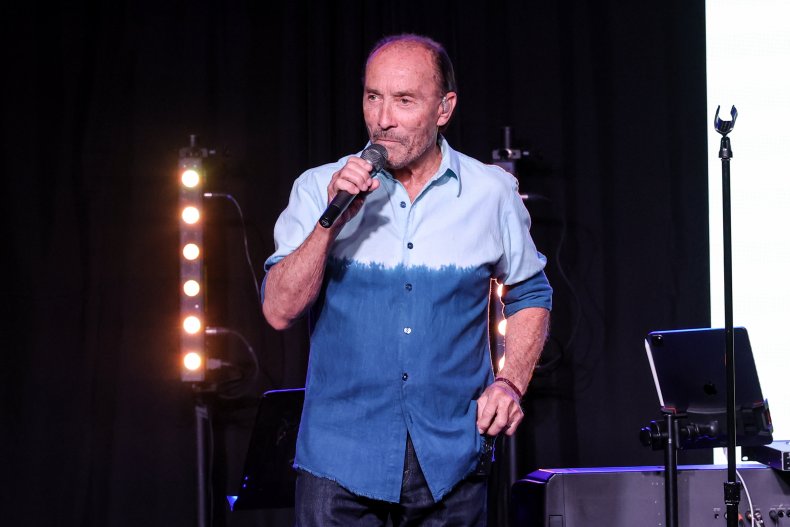 In a statement on Thursday, Gatlin said he could not "in good conscience, perform at the NRA convention in Houston this weekend."
"While I agree with most of the positions held by the NRA, I have come to believe that, while background checks would not stop every madman with a gun, it is at the very least a step in the right direction toward trying to prevent the kind of tragedy we saw this week in Uvalde," the statement said, according to the Houston Chronicle.
"My prayers and thoughts go to all who are suffering, and I pray that the NRA will rethink some of its outdated and ill-thought-out positions regarding firearms in AMERICA."
Several Texas Republicans who had planned to attend the event also said they no longer would, including Texas Governor Greg Abbott, Lieutenant Governor Dan Patrick, Representative Dan Crenshaw and Senator John Cornyn.
Other prominent Republicans, including former President Donald Trump, South Dakota Governor Kristi Noem and Texas Senator Ted Cruz are expected to attend.
Speaking with a local television station Thursday about the event, Cruz said: "I'm going to be there because what Democrats and the press try to do in the wake of every mass shooting is they try to demonize law-abiding gun owners, try to demonize the NRA."
In a statement on Wednesday, the NRA said: "As we gather in Houston, we will reflect on these events, pray for the victims, recognize our patriotic members, and pledge to redouble our commitment to making our schools secure."
Update 5/27/22, 1:30 p.m. ET: This story has been updated with additional information.