Legal Marijuana Companies Sponsoring Events in Canada Face Government Crackdown
Canada plans to crack down on legal marijuana companies that sponsor public events such as music festivals.
Despite last month's passage of the Cannabis Act to legalize recreational marijuana in October, Canada's national health department raised concerns about cannabis businesses engaged in corporate sponsorships, CTV News reported Monday. The department said the government's regulations were "abundantly clear" and suggested corporate sponsorships could be considered as marketing to minors.
"As the law presently stands, the advertising of cannabis is subject to several prohibitions," the national health department said in a statement. "The department is reviewing the actions of existing licensed producers and will be taking every possible step to bring them into compliance or prevent non-compliance with existing laws."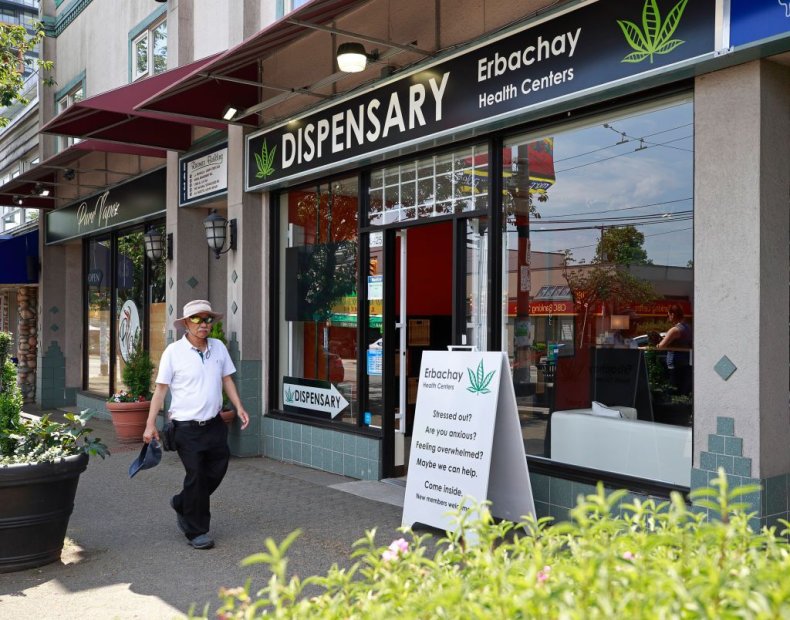 Canopy Growth Corp., a Canadian company that has sponsored events such as Pride Toronto, said it aimed to work within the bounds of existing regulations.
"We have reviewed all activities with counsel to ensure compliance and continue to work collaboratively with regulators in support of this shared objective," company spokesperson Caitlin O'Hara said, City News Toronto reported.
Eileen McMahon, a partner at Torys LLP, said that the government's stance wasn't too surprising, pointing out that companies would experiment ahead of full legalization in an effort to cement their brand names in the public eye.
"This is an opportunity where companies say, 'What is legal and illegal under current law? What is grey and in the grey area? And can we play there in a way that's defensible?'" McMahon said, according to the Toronto news site.
"Some companies will take some risks … others won't. I think you see that activity taking place, and the government's reaction," McMahon added.
Ottawa moved to legalize and regulate recreational cannabis in June, fulfilling a campaign promise put forward by Prime Minister Justin Trudeau. The law won't come into effect until October, but it made Canada the second nation in the world to legalize recreational use of the plant. Uruguay was the first nation to do so, in 2013.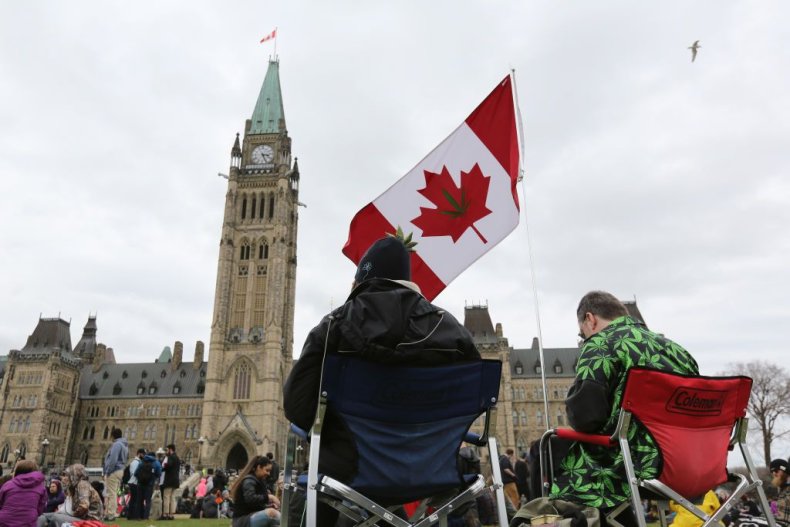 Canada also became the first member of the wealthy Group of Seven (G-7) to legalize cannabis, which many experts suggest will have wide-reaching implications on how drug policy will be handled moving forward.
Following Ottawa's decision, John Conroy, president of the National Organization for the Reform of Marijuana Laws (NORML) Canada, told Newsweek that the new law "is a little bit of legalization ... together with a little bit of decriminalization … with a whole lot of continued criminalization."
Conroy said the legislation actually created "more offenses than currently exist" and even increased penalties in some cases. However, the drug policy activist welcomed the move as "a good first step."