Leslie Grossman Teases 'Wildly Inventive' Plot for 'American Horror Story: Death Valley'
With "Red Tide" coming to a dramatic—and bloody—conclusion, American Horror Story fans are excitedly waiting to see what Part 2 of Season 10 will bring.
Titled "Death Valley", details of the second half of Double Feature have been largely kept a secret with Ryan Murphy only revealing a link to aliens and that it takes place "by the sand", in contrast to the first half which was "by the sea".
Despite the secrecy surrounding the 10th season's second half, Leslie Grossman told Newsweek about its "wildly inventive" plot.
Grossman, who portrayed agent Ursula in Part 1 and plays an as-yet-unnamed character in Part 2, gushed about co-creator Murphy's vision, but was keen to not give away any spoilers out of fear she'd end up in "American Horror Story jail".
Figuring out how best to describe the season without giving too much away, she said: "I think the thing that I love so much about [American] Horror Story is that there are always little connections and Easter Eggs that are left for the fanbase, and so there's always a tie and a connection with all of the seasons."
Grossman went on: "I will say it is wildly inventive and, once again, I don't understand how Ryan does this, that ten years in and ten seasons in he's able to have these incredibly fresh, totally unique, really specific ideas.
"So I think people are going to enjoy it. It's very different, and really clever!"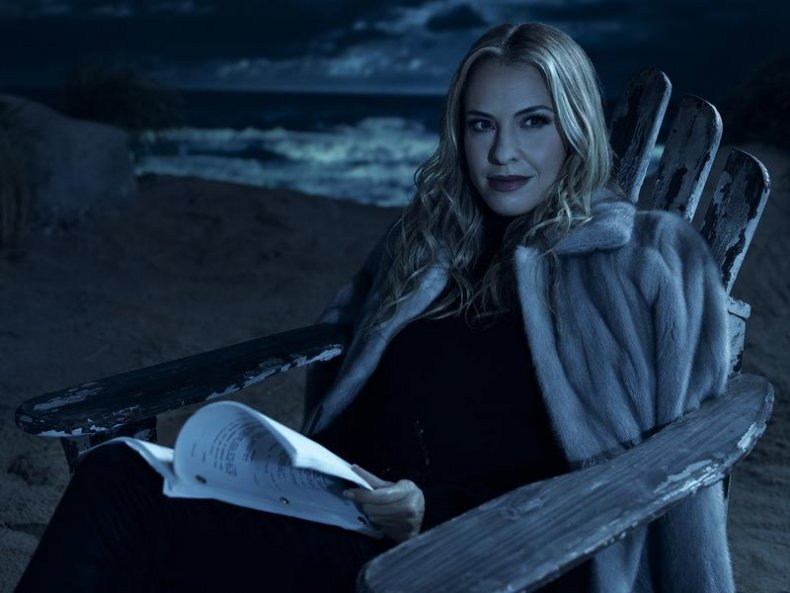 She also admitted: "I always say, when it comes to spoilers for American Horror Story that is, we are under very strict direction to not give anything away and I always hate that I can't even leave even the tiniest crumb.
"I can say that I am in the second half, I can say that... I'm trying to think [of] what I can say! You get put in American Horror Story jail."
Grossman was willing to explain that "Death Valley" was "its own complete story", but reiterated once again that she was under "strict direction not to spoil it".
While plot details are currently sparse for "Death Valley", the cast has been confirmed and Grossman will be joined by a number of alumni from the franchise.
Sarah Paulson will have a key role in the season as Mamie Eisenhower, opposite newcomer to the show Neal McDonough, who plays Dwight D. Eisenhower.

Cody Fern, Angelica Ross, and Lily Rabe will also be returning for "Death Valley", and American Horror Stories stars Kaia Gerber and Nico Greetham will make their AHS debut in it.
Rebecca Dayan and Rachel Hilson will also be starring in Part 2, marking their first ever season of the horror anthology series.
Part 2 of American Horror Story: Double Feature begins airing weekly on FX from September 29, and it will then be available the next day on FX on Hulu.