Letitia James Wants Trump Fined $10K a Day for Not Turning Over Documents
New York Attorney General Letitia James filed a motion Thursday seeking a fine of $10,000 for every day that former President Donald Trump does not turn over documents related to her investigation.
James has been looking into the Trump Organization's financial dealings, and she subpoenaed him for relevant documents earlier this year.
Though Trump received an extended deadline of March 31 to turn the documents over, he objected to the subpoena. A statement from James' office called the objections "baseless," adding that "a party is not permitted to delay proceedings at this advanced juncture in the legal process to challenge an investigative subpoena."
James has been investigating the financial dealings of the former president for months. A February statement said her office has "uncovered significant evidence" that he and his family inflated real estate values when they needed bank loans and lowered them to decrease the taxes they would have to pay. James' investigation has been running parallel to an investigation by the Manhattan district attorney's office into the Trump Organization.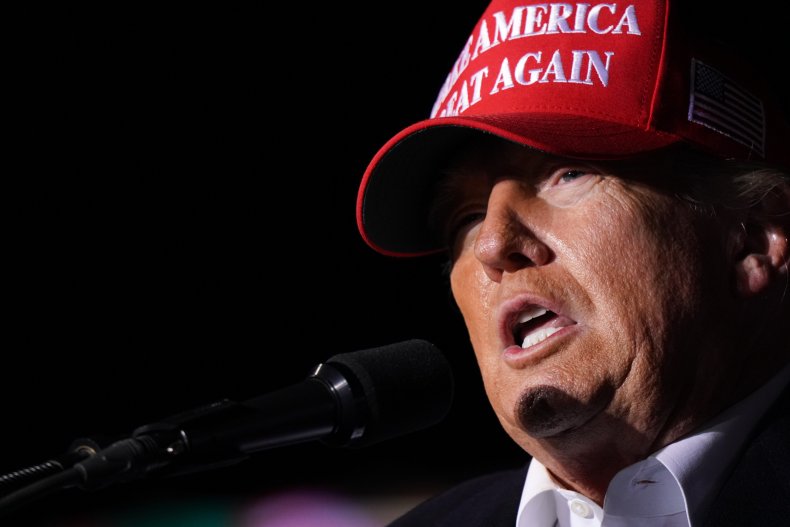 James' office subpoenaed Trump and his children Ivanka Trump and Donald Trump Jr. for testimony and documents in January. While Trump appealed the order to submit to questioning, he did not appeal the document request, CNBC reported.
James' court filing also said that Trump objected to "each of the eight document requests in the subpoena based on grounds such as overbreadth, burden, and lack of particularity" and added that Trump's lawyer said that none of the documents could be found, CNBC added.
Amid the investigations, Mazars, an accounting firm that had been with Trump for more than a decade, dropped him as a client, saying his financial records "should no longer be relied upon." However, Trump claimed the firm left him due to "vicious intimidation tactics" from New York investigators.
In a statement emailed to Newsweek, a spokesperson for the Trump Organization called James' latest motion "completely baseless," adding that Trump left the organization in 2017 "and any responsive documents were previously provided to the AG by the Trump Organization."
"This is just more harassment and the latest chapter in the AG's continued witch hunt," the statement added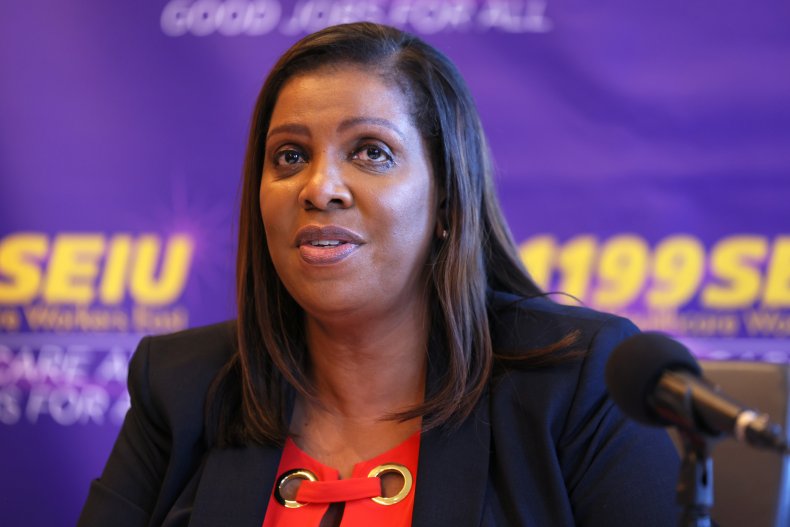 Trump's son Eric Trump said in the statement that James is "desperately using [Trump's] name in an attempt to raise money for her own upcoming political race, which is the highest form of corruption and something you would only expect in a third-world country."
In February, Trump called the investigations by James and Manhattan District Attorney Alvin Bragg a "racist" attack against him. A month before, the Trump Organization also slammed James' probe, saying "she has no case" and claiming she is "misleading the public."
In her statement, James said Trump must comply with the subpoena by law.
"The judge's order was crystal clear: Donald J. Trump must comply with our subpoena and turn over relevant documents to my office," James said. "Instead of obeying a court order, Mr. Trump is trying to evade it. We are seeking the court's immediate intervention because no one is above the law."
Update 4/7/22 3:30 p.m. ET: This story was updated to add more information and background.