LeVar Burton Was 'Jeopardy!' Fans' Top Choice for Permanent Host, New Poll Finds
LeVar Burton was Jeopardy! viewers' top pick to become the syndicated quiz show's permanent host, a new poll has found.
Burton was among the last of a long list of stars to try out the role when his week-long guest hosting stint on the show aired in the final week of July, as producers sought a replacement for late Jeopardy! host Alex Trebek.
And a new poll by Morning Consult has found that Burton was viewers' top choice to become the show's new host, with 16 percent of respondents throwing their support behind the Reading Rainbow alum.
The numbers put him ahead of Jeopardy! executive producer Mike Richards and actress Mayim Bialik, who were last week announced as the show's new hosts.
Bialik immediately followed Burton in the poll with 13 percent of the vote, while Richards drew just three percent—a figure he shares with other guest hosts Robin Roberts, Joe Buck, and Dr. Mehmet Oz.
David Faber and Bill Whittaker sat at the bottom of the poll, with one percent apiece.
Jeopardy! top champ Ken Jennings landed in third place on the poll, with 12 per cent of the vote, followed by Aaron Rodgers and Anderson Cooper, with 12 percent and eight percent, respectively.
Despite the numbers, fans of the show appear to be largely in favor of the new hosts. Among the 1,465 Jeopardy! viewers polled between August 13 and 16, 70 percent said they approve of Bialik's appointment, while 47 percent responded positively to Richards' role.
When it came to opposition, nine percent said they didn't approve of Bialik joining the show, while 13 percent said the same of Richards. The remaining percentages were made up of respondents who were unsure or didn't have an opinion.
Overall, it appears that the arrival of the new hosts will have little impact on ratings, as 32 per cent of Jeopardy! viewers have said they're now more interested in the show, 54 percent remained neutral, and 14 percent said they were less interested.
Despite Burton's popularity with viewers, Newsweek obtained Nielsen Media Research figures that showed he pulled in an audience share of just 4.4—making his week the least watched of all of the guest hosts.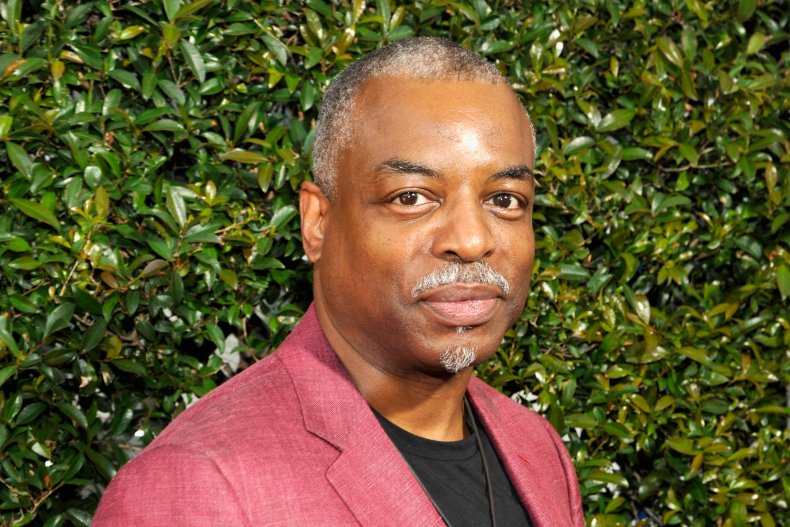 Before Burton's stint, Savannah Guthrie and Dr. Sanjay Gupta held the record with a tied low of 4.7 during one of their two weeks on the show—a figure also shared by Good Morning America's Robin Roberts during her week at the helm.
Ken Jennings—the show's most successful contestant of all time—was the first and most watched of the guest hosts, peaking at 6.1 during his six-week stint.
Burton's ratings struggle has been largely attributed to a series of pre-emptions and the Tokyo 2020 Olympic Games, which had a ruinous effect on syndicated shows across the board.
It was announced last week that Richards will present the daily syndicated show, while Bialik will serve as host on the Jeopardy! prime-time and spin-off series, including the Jeopardy! National College Championship.
It was also revealed by Sony Pictures that Jeopardy! legend Ken Jennings will continue as a consulting producer—a role he landed in September of 2020.