Calls for LeVar Buton to become the next Jeopardy! host have been reignited this week after Ken Jennings found himself embroiled in a Twitter controversy. In perhaps the most talked about topic on Twitter this week, the "Bean Dad" fiasco has captured social media users' attention in a big way.
To recap, musician John Roderick caused a scandal when he tweeted a lengthy thread about making his 9-year-old child figure out how to open a can of beans without showing her. The child tried for six hours as part of Roderick's bizarre parenting lesson which has seen him heavily criticized and he will now forever be known as "Bean Dad."
Roderick is the co-host of the podcast Omnibus alongside quiz show legend Jennings who has been named as the interim host of Jeopardy! following the death of Alex Trebek late last year.
In an effort to defend his co-host, Jennings has taken to Twitter.
"Extremely jealous and annoyed that my podcast co-host is going to be a dictionary entry and I never will," he tweeted. "If this reassures anyone, I personally know John to be (a) a loving and attentive dad who (b) tells heightened-for-effect stories about his own irascibility on like 10 podcasts a week. This site is so dumb."
Twitter, however, remains so appalled at Roderick for allowing his daughter to become hungry and upset as part of his "teaching moment" that many of his old tweets were dredged up.
One offensive tweet from 2011 saw Roderick use the n-word and defended the use of slurs. A more recent tweet from 2016 saw him writing about being "a student of Hitler."
Upon seeing criticism against Roderick's anti-semitic tweets, Jennings responded: "If we're word-searching through old tweets now, it's pretty easy to find what he actually thinks about anti-Semitism. On our show he's always the pro-Israel one!"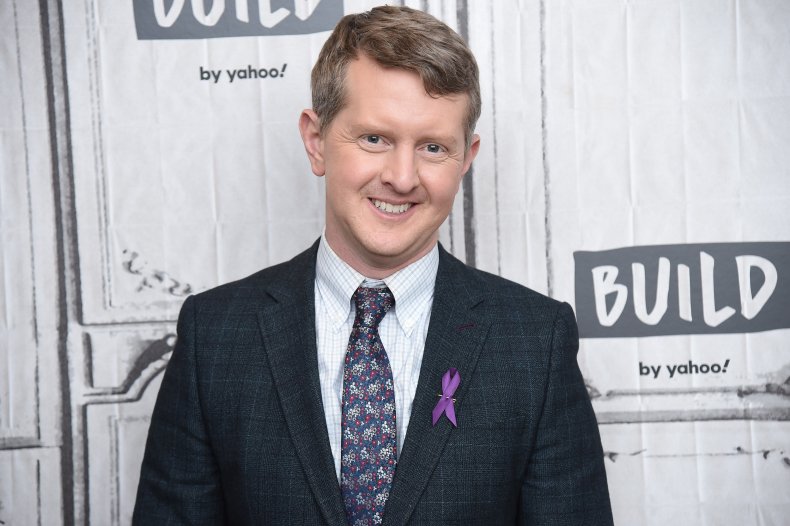 The drama comes after Jennings was forced to apologize for his own offensive tweets just weeks ago.
The quiz champion posted a thread apologizing for tweets he posted in 2014, one of which read, "Nothing sadder than a hot person in a wheelchair," which received significant backlash.
"I just wanted to own up to the fact that over the years on Twitter, I've definitely tweeted some unartful and insensitive things," Jennings began in his apology.
"Sometimes they worked as jokes in my head and I was dismayed to see how they read on screen. In the past, I'd usually leave bad tweets up just so they could be dunked on. At least that way they could lead to smart replies and even advocacy. Deleting them felt like whitewashing a mistake."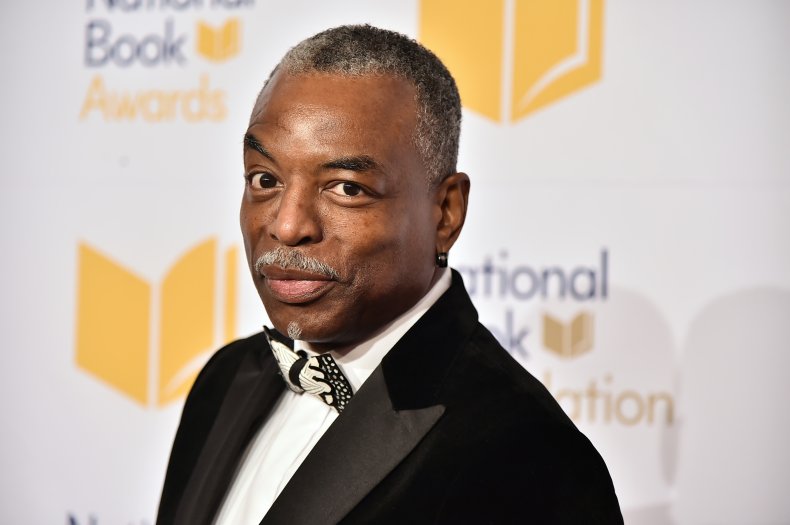 Both controversies have led to renewed calls for actor and children's television host Burton to replace Trebek on the beloved quiz show.
New York Times reporter Astead W. Herndon tweeted: "ken jennings is gonna post his way outta succeeding alex trebek which is truly an amazing bag fumble."
While broadcaster Soledad O'Brien responded: "I humbly submit @levarburton to replace the late, great Alex Trebek. He'd be amazing!"
"Levar Burton would make an excellent host of jeopardy," said journalist David M. Perry.
Previously, the Reading Rainbow host was a popular frontrunner for the gig, with hundreds of thousands signing a petition in favor.