A petition calling for LeVar Burton to be the next host of Jeopardy! has surpassed 50,000 signatures.
More than 50,000 people want to see the renowned Roots actor and Rainbow Room host take over as the next host of the beloved quiz show in place of the late Alex Trebek.
The Change.org petition had little more than 8,000 signatures on Thursday, but interest surged this week, with more than 40,000 people adding their names to the appeal.
The petition's author said its purpose is to show Sony Pictures and Jeopardy! producers that the public would love to see Burton as the next host—and plenty of people certainly agree.
"Between hosting 21 seasons of the educational Reading Rainbow, playing the brainiac engineer Geordi La Forge on Star Trek: The Next Generation, and filling the role of Kunta Kinte in the ever-important mini-series Roots, LeVar Burton has inspired and shaped the minds of several generations of trivia-loving nerds," the petition creator wrote.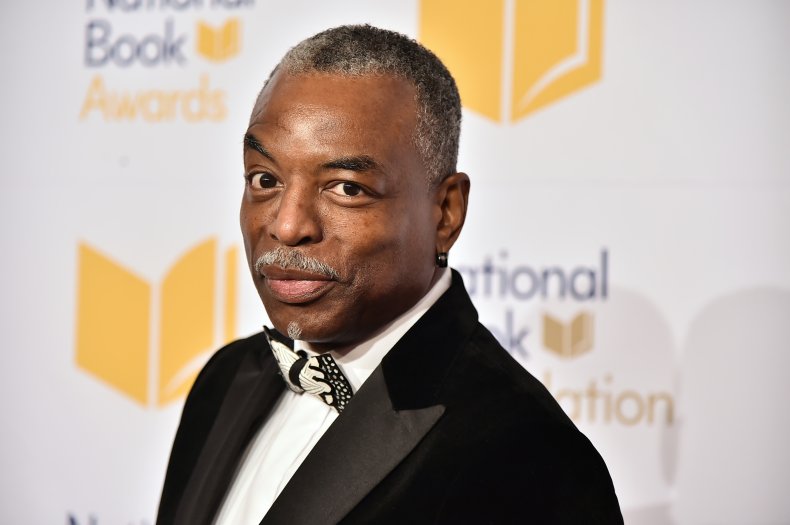 They added: "This petition is to show Sony Pictures Entertainment Inc. and producer Harry Friedman just how much love the public has for Burton, and how much we'd all love to see him as the next host of Jeopardy!"
Burton is aware of the petition and has said he is grateful for the support.
Taking to Twitter Wednesday, Burton tweeted about the petition, writing: "Even if nothing comes from it, I can't tell how much how I appreciate all y'alls love and support!"
He also took time to remember the "irreplaceable" Trebek while celebrating the support he has received from thousands of Jeopardy! fans.
"Of course while I'm very flattered by the petition, my thoughts are definitely with Alex Trebeck's family and his millions of fans and the devastating loss of this irreplaceable legend. #LongLiveAlex," Burton tweeted.
The petition's creator thanked supporters when 20,00 signatures was reached yesterday.
"Wow, everyone!" they wrote. "I started this petition hoping maybe we'd eventually be able to eventually get a few thousand signatures to show the producers how much love there is for LeVar; I never imagined we'd get such a huge response. Thanks for signing, and thanks for sharing; we just might be able to catch the eye of some of the decision-makers with these numbers!"
Sony Pictures, which produces Jeopardy!, told Newsweek Sunday that the company does not yet intend to share details about a new host.
Trebeck passed away peacefully last Sunday, nearly two years after the TV personality first announced his late-stage pancreatic cancer diagnosis. He hosted a staggering 37 seasons of Jeopardy! In his career.