Top Landing Spots for Le'Veon Bell: Five Teams That Could Sign RB in Free Agency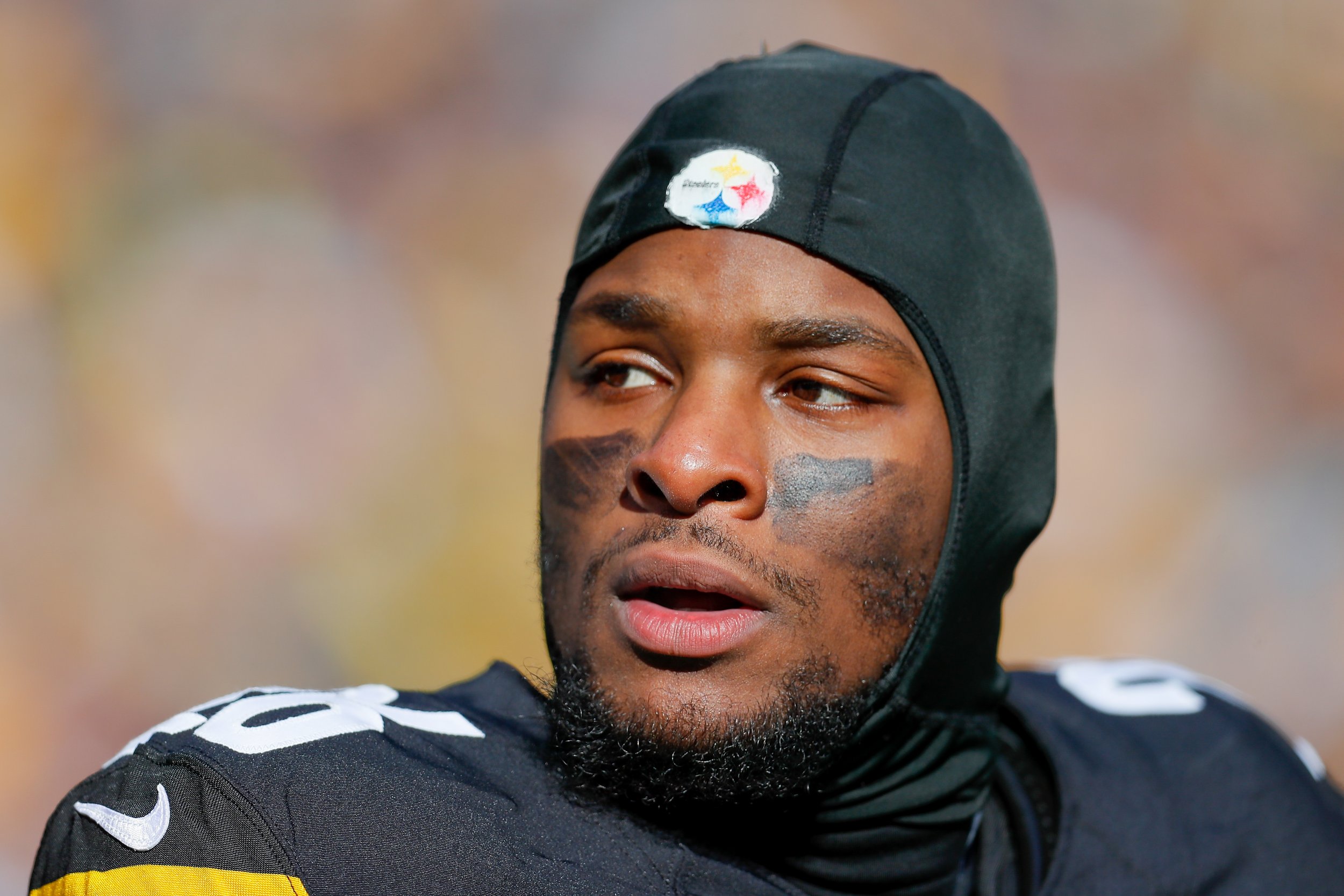 Le'Veon Bell spell in Pittsburgh looks to have finally reached its end. On Wednesday, the Steelers announced they will not use the franchise tag on the running back this year, meaning Bell will be an unrestricted free agent.
Bell couldn't hide his excitement and tweeted he was "free at last" after Steelers' general manager Kevin Colbert confirmed the franchise had no intention of tagging him.
The running back sat out the entirety of last season over a contract dispute. In March, the Steelers opted to franchise-tag Bell for the second consecutive year, before the two parties failed to agree a long-term deal in the summer and Bell went AWOL.
Bell's quarrel with Pittsburgh began shortly after Todd Gurley agreed a four-year extension worth $57 million with the Los Angeles Rams in July last year.
The deal included a $20 million signing bonus and $45 million guaranteed, while NFL Network reported Bell was offered a $70 million deal over five years with $17 million guaranteed.
On Wednesday, CBS Sports NFL insider Jason La Canfora reported Bell will be looking for $50 million in the first two-year of his contract. That would be a record-breaking figure for a running back or in fact any position bar the quarterback.
So, which teams could be tabling an offer?
Indianapolis Colts
According to Spotrac, the Colts are set to have a league-high $107.6 million in salary cap space next season, which means they could easily accommodate Bell's financial demands.
Last season, Indianapolis ranked 17th and 21st in terms of rushes per game and yards gained per attempt, respectively. Signing Bell, who amassed 1,946 yards from scrimmage in last season, would go a long way towards addressing that.
In November, Bell dropped an enigmatic comment on an Instagram picture posted by NFL's official account, which praised Andrew Luck's offensive production.
Whether that was a come-and-sign-me plea or just genuine appreciation for the Colts' quarterback remains to be seen.
New York Jets
The Jets enter the new season with the second-biggest amount of cap space available and will have a vacancy to fill at running back, with veteran Isaiah Crowell set to leave.
Bell would obviously be a major upgrade, as would be Jay Ajay of the Philadelphia Eagles, who is also slated to become a free agent. However, the former only turned 27 on Monday and is two years younger than Ajay, who is recovering from a torn ACL.
The chance of playing in New York would almost certainly appeal Bell but unlike the Colts, the Jets aren't a franchise ready to win now.
Buffalo Bills
Much like the Jets, the Bills have plenty of salary cap space, an exciting young quarterback and come off the back of mediocre campaign. Much like the Jets, the Bills can't offer Bell the chance of winning immediately but, much like the Jets, signing him would go a long way in improving their chances.
Buffalo has the third-largest amount of cap space available and can save a further $6.4 million if it cuts ties with veteran running back LeSean McCoy.
San Francisco 49ers
The 49ers have cap space and the prospect of Jimmy Garoppolo returning to full fitness after spending a season on the sideline with a ruptured ACL.
Intriguingly, one of Bell's teammates in Pittsburgh, Antonio Brown, has previously hinted he would like to follow in the footsteps of Jerry Rice and play in San Francisco.
The prospect of the 49ers landing both is slim, but don't rule them out of contention when it comes to Bell.
Philadelphia Eagles
Jay Ajay is expected to hit free agency, is recuperating from an ACL injury and is two years older than Bell. From a logistical point of view, joining the Eagles would be arguably the easiest option for the running back, as he wouldn't even have to move to a different state.
Additionally, he would land into arguably the easiest division in the NFC. Everything makes perfect sense, but the Eagles rank 31st out of 32 in terms of salary cap space and unless they get really creative, their chances of landing Bell are almost non-existent.
At the same time, this is the NFL, so never say never.