Lincoln Project Releases 'Don't Be Distracted' Riot Video Ahead of Trump Impeachment Trial
The Lincoln Project, an anti-Trump Republican PAC, released a video Saturday of the January 6 Capitol riot with the message "don't be distracted," ahead of former president Donald Trump's impeachment trial starting Tuesday.
"It's been one month since the insurrection. Don't be distracted. Keep your eyes on the truth," the group tweeted.
The dramatic video opens with footage of rioters heading toward the Capitol building, along with photos of Trump allies, including Senators Ted Cruz, Josh Hawley and Mitch McConnell.
In the background, Trump can be heard encouraging his supporters to "walk down to the Capitol" and "take back our country," during the speech he gave at the "Stop the Steal" rally before violent siege.
Lawmakers on both sides of the aisle have since accused Trump of inciting the deadly riot through his speech and by pushing false claims that the election had been stolen due to voter fraud.
The accusations led to Trump's second impeachment in the House of Representatives.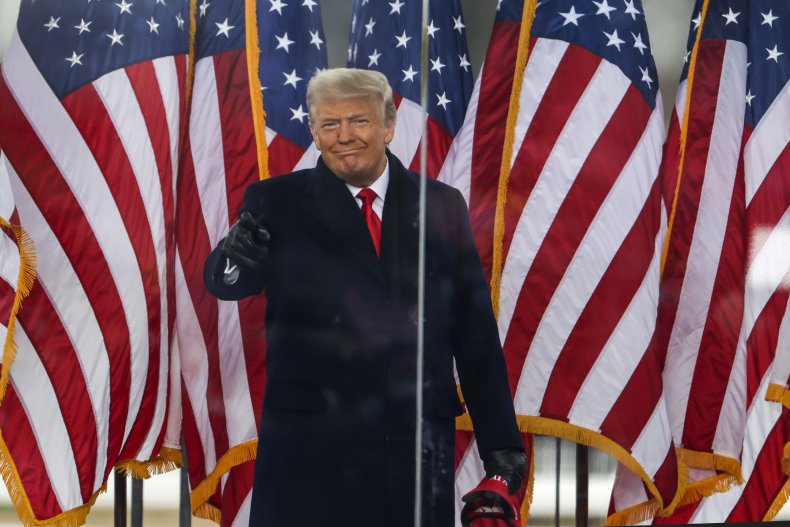 The Lincoln Project was founded by Republicans in 2019 with the singular goal of "defeating Trump and Trumpism" within the GOP. The group gained national attention throughout the 2020 election cycle by focusing attack ads on the then-president and his allies.
Following the riot, the Republican PAC has zeroed in on lawmakers who voted against certifying the election for President Joe Biden, including Cruz, Hawley and House Minority Leader Kevin McCarthy.
But its most recent video urging viewers to "keep your eyes on the truth" comes amid controversy surrounding its own leadership.
On Friday, project co-founder Jennifer Horn resigned from the organization following allegations that another co-founder, John Weaver, had sexually harassed young men online.
"John Weaver's grotesque and inappropriate behavior, coupled with his longstanding deceptions concerning that behavior, are sickening," Horn said in her resignation. "It is clear at this point that my views about how the Lincoln Project's efforts are managed, and the best way to move the Lincoln Project forward into the future in the wake of these awful events, have diverged."
The Lincoln Project has since issued a statement claiming that Horn had made unreasonably large demands, including requesting a large signing bonus, prior to her resignation. The group has also denounced Weaver, calling him "a predator, a liar, and an abuser" while offering sympathy to his victims.
Fellow founder Steve Schmidt tweeted Friday that he wished Horn "well" and added that the project's "fight continues."
"We are in the Democracy fight. Our values diverged. The fight continues," he tweeted.
Newsweek reached out to the Lincoln Project regarding the new video, as well as for information regarding Horn's resignation.