Senator Lindsey Graham said Monday Ketanji Brown Jackson's confirmation process "won't be a circus" while evoking the hearings for Justice Brett Kavanaugh.
"Most of us couldn't go back to our offices during Kavanaugh without getting spit on," Graham said. "I hope that doesn't happen to you all. I don't think it will."
Kavanaugh's hearings in 2018 were highly contentious after the conservative judge was accused by several women of sexual misconduct when he was in high school and college. He denied all of the claims. The Senate voted to confirm him in a 50 to 48 vote.
"When we say this isn't Kavanaugh, what do we mean?" Graham said during his opening statement. "It means that Democratic senators are not going to have their windows busted by groups. It means that no Republican senator is going to unleash on you an attack about your character when the hearing is virtually over."
Graham also criticized the media's role in Kavanaugh's hearings, telling Jackson: "There won't be this constant attack on you like Judge Kavanaugh and other conservative judicial appointments."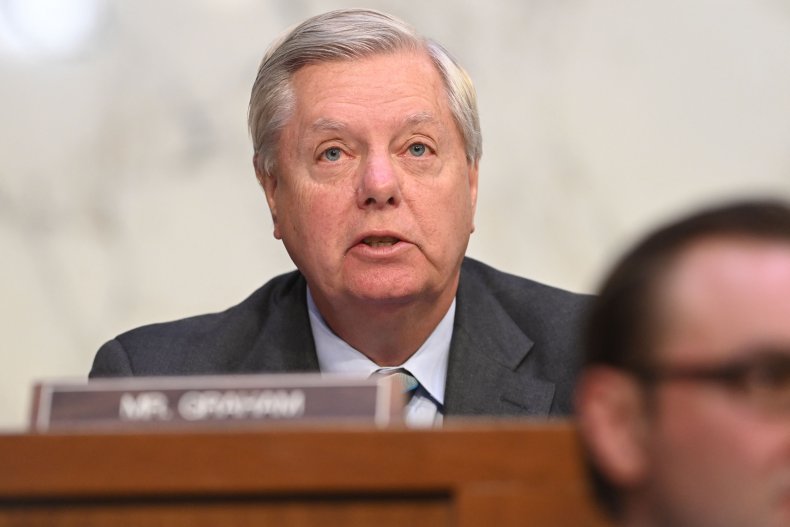 If confirmed, Jackson will be the first Black woman to ever serve on the Supreme Court. President Joe Biden tapped Jackson, 51, to replace retiring Justice Stephen Breyer on the bench.
Graham was one of three Republicans to vote for Jackson's ascension to the U.S. Court of Appeals for the District Circuit. But the senator has since suggested that her nomination was a victory for the "radical left."
Graham had lobbied Biden to select Judge J. Michelle Childs, who is from his home state of South Carolina. He again lamented that Childs wasn't tapped during Monday's hearing, claiming she would have received bipartisan support.
Democrat Dick Durbin, the chairman of the Senate Judiciary Committee, started Monday's hearing by highlighting Jackson's historic nomination.
"Not a single justice has been a Black woman. You can be the first," Durbin said in his opening statement. "It's not easy being the first. In some ways, you have to be the best, in some ways the bravest."
Jackson will face questions from the 22 lawmakers on the panel this week, before heading to the full Senate for a vote. Democrats can confirm her to the Supreme Court without a single Republican vote as long as the entire caucus votes "yes."
Republicans have targeted Jackson's work as a public defender, specifically her representation of detainees at the U.S. military prison at Guantánamo Bay. She's also been criticized by members of the GOP for her sentencing rulings involving people convicted of possessing images of child sexual abuse.
Durbin and other Democrats defended Jackson's rulings Monday, saying the allegations are "baseless" and "unfair."
Update 03/21/22, 12:45 p.m. ET: This story was updated with more information and background.