Ukraine Giving Up Territory 'Normalizes' Putin's Regime: Lithuania
Lithuania's foreign minister warned Thursday that if Ukraine were to give up some territory to Russia to help reach peace in the ongoing war, it could "normalize" what Russian President Vladimir Putin's regime is doing.
"This is a very strong signal to all other aggressors, potential criminals, that if you commit a crime and you are not destroyed within three months, then everything is in order, everything can stay like that," Foreign Minister Gabrielius Landsbergis told reporters, according to an English translation of his comments on the Baltic news site Delfi.
More than three months into the Russia-Ukraine War, it remains unclear when and how the conflict may come to a close as Russia continues its offensive in the eastern Luhansk region. Both the Kremlin and former U.S. Secretary of State Henry Kissinger have said that Ukraine should cede territory in order to reach peace with Russia, but an adviser to Ukrainian President Volodymyr Zelensky slammed the suggestion, tweeting Tuesday that Kissinger would just as easily "allow to take Poland or Lithuania away."
"It's good that Ukrainians in the trenches do not have time for listening to 'Davos panickers'. They're a little bit busy defending Freedom and Democracy," he wrote.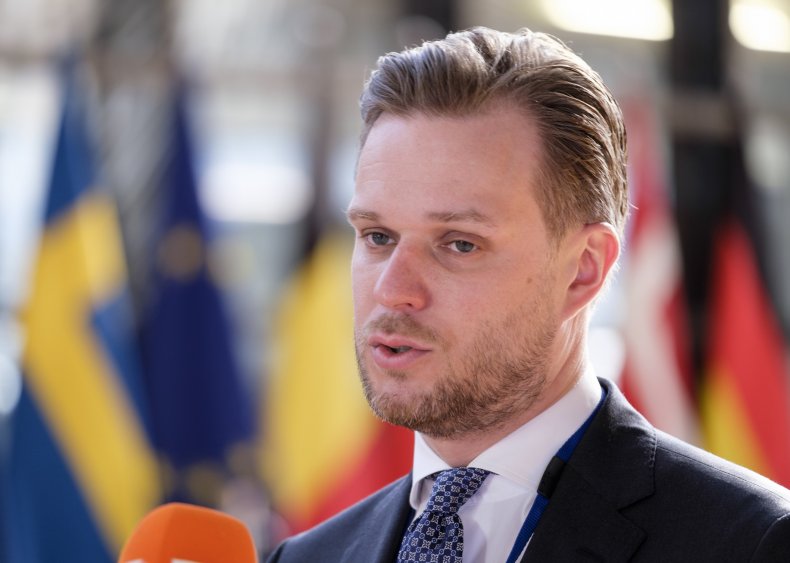 Russia has gained control of territory in eastern Ukraine, according to territorial assessments from the Institute for the Study of War, but Zelensky has asserted that the areas are not on the negotiating table.
"We want everything back," Zelensky said in an interview with a Ukrainian news channel on Saturday. "Russia does not want to give anything away.
Landsbergis also objected to the proposals to give Ukrainian territory to Russia.
"It seems to me that this is a very dangerous trend," he said, according to the translation. "On the one hand, the Putin regime that rules today in Russia, we call the regime that carries out genocide—it is ready to wipe people off the face of the earth just because they belong to one or another nation. Any normalization of relations with this regime is incomprehensible to me. The statements of both Kissinger and other heads of state in this direction are fundamentally inadequate to the reality that we are seeing today."
Russia has also faced accusations of "genocide" from President Joe Biden, Wyoming Representative Liz Cheney and a Holocaust expert.
"Kyiv will say when the war will end and on what terms," Landsbergis said. "No Western state, no other state in the world can speak for them because Ukrainians are paying for this war with blood. We only pay the bills, and some of them are not even very big."
Newsweek reached out to the foreign ministries of Russia, Ukraine and Lithuania for comment.