Adam Lallana: Klopp's Hugs Make You Feel Wanted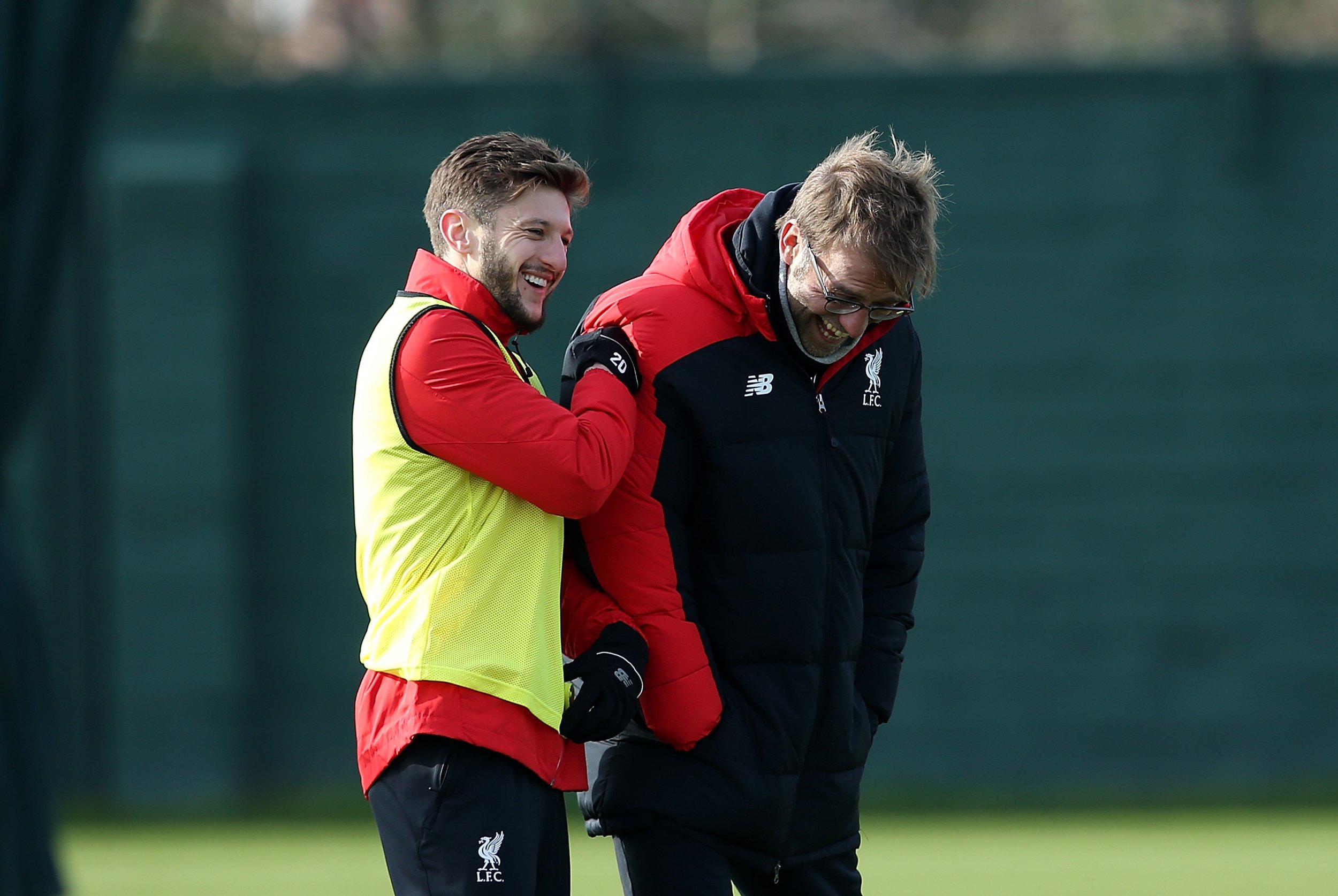 Adam Lallana, the England midfielder, is feeling the love at Liverpool as he continues to thrive under manager Jurgen Klopp.
On Wednesday, he will look to help the Merseyside club to a ninth European trophy when Liverpool faces Sevilla in the Europa League final in Basel, Switzerland.
Having rubbished reports of a move to Tottenham Hotspur — and a reunion with former boss Mauricio Pochettino—Lallana has spoken of his affection for his German boss.
"People speak about the hugs he seems to give everyone but sometimes that can mean a lot to a player. It can make you feel wanted and shows he appreciates the hard work you have just put into a game," Lallana told The Times.
According to the 28-year-old, who is included in England's provisional Euro 2016 squad, Klopp has not always thrown his arms around him, as he recalls the telling-off he received at Stamford Bridge.
"He was screaming at me during the Chelsea game last week to be honest but he screams so much on the day of a game that you've got to take it with a pinch of salt really," he said.
"You definitely can't take it personally, that's just him. He was shouting at me to be more compact against Chelsea. The worst thing you can do in that situation is gesture 'What do you mean?' or dismiss it."
But the rejection of a move to White Hart Lane to work with Pochettino, the Argentine who developed Lallana into a top-class midfielder at Southampton, shows the high regard he holds Klopp in.
Wednesday's Europa League final will, Lallana hopes, be the start of their European adventure together.