Why Does Luis Suarez Hate Liverpool So Much?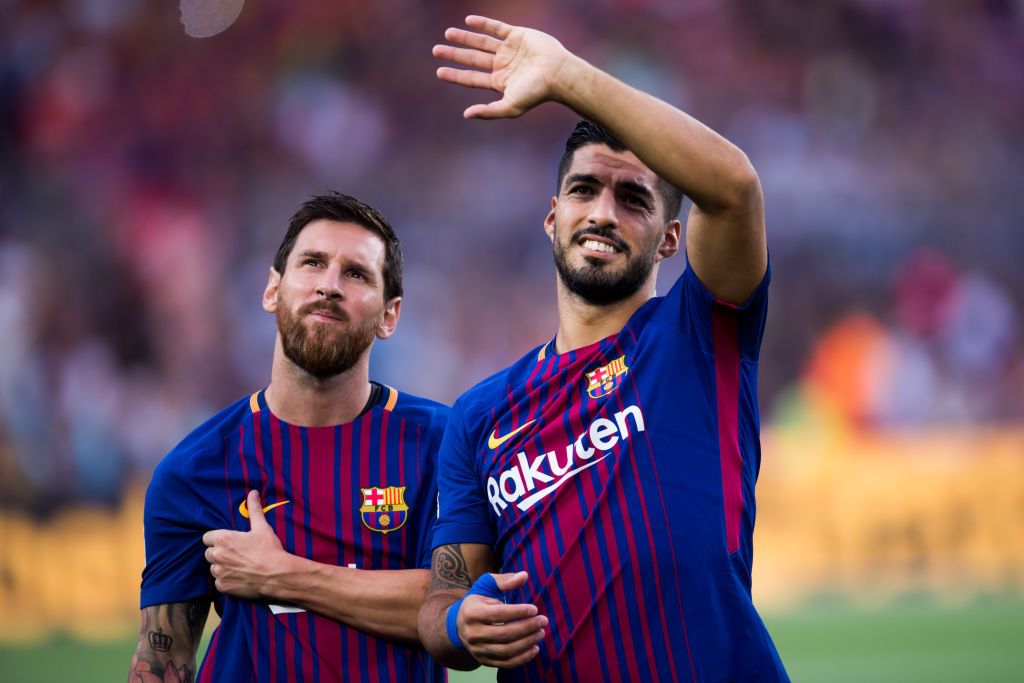 Ever since Luis Suarez left Merseyside for Catalonia in 2014, Liverpool's title chances slipped further away.
He was a special find at Anfield, costing £22 million from Ajax and sold for £75 million three years later. Just like Gareth Bale at Tottenham, Suarez had ambitions to be at the top of European football, to play for a super-club.
And while Bale went to Real, Suarez joined Barcelona—and Liverpool was left without a talisman. Gradually, Brazilian Philippe Coutinho began to fill that void, increasing his influence on the team and emerging as one of the Premier League's leading players.
But now history is repeating itself. Coutinho wants to leave Merseyside for Catalonia, to join Suarez at the Camp Nou as he seeks silverware. Suarez has spoken openly about Coutinho's desire to join him.
"Obviously he must have because he's a player who has ambition and any player would want to come to Barca," Suarez said, as quoted by Sky Sports.
Related: Has Jose Mourinho given up on Manchester United already?
"I know him as a person and as a player because I played with him, but everyone knows what Coutinho can contribute.
"He is a footballer, who today, plays at a very high level."
Suarez is living, playing proof of why Coutinho is so keen to leave. In three years at Anfield, Suarez won just one trophy—the League Cup in 2012, which is considered to be the least valuable by many in England.
In the same period, the Uruguayan has won nine trophies with Barcelona, including the coveted Champions League in 2015, two La Liga titles and three Copa del Reys. Suarez believes Coutinho has earned the move after his transfer request in the summer was refused.
"He went through a difficult and very complicated moment but as a professional he continued to show how good a player he is and the personal quality he has," he said.
"Despite trying to leave Liverpool he continued helping the team and working. He is demonstrating as a professional who has the ambition to take a step further."