Liverpool News: Klopp Certain Club Will Win Capital One Cup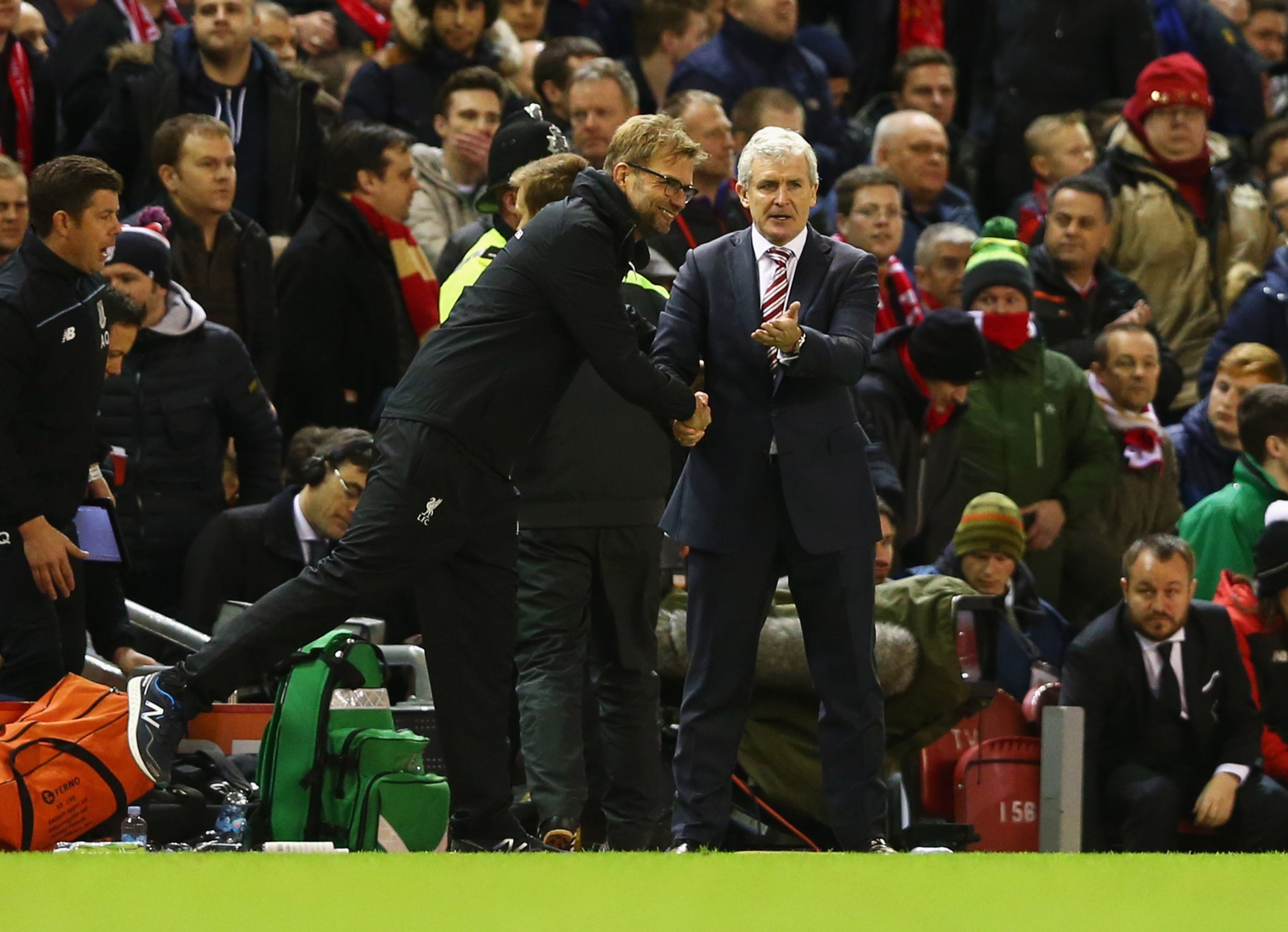 Liverpool manager Jurgen Klopp claims his team "will win" the Capital One Cup, despite Manchester City and Everton remaining in the competition.
Liverpool defeated Stoke City on penalties on Tuesday night, after Stoke won the second leg at Anfield 1-1.
Everton and Manchester City play the second leg of their semi-final on Wednesday night at Emirates Stadium, with Everton leading 2-1 from the first leg at Goodison Park three weeks ago.
But Klopp promised Liverpool fans that the club would bring home the trophy from Wembley, regardless of the opponent it faces.
"Manchester City or Everton, I don't care, we will win the cup," Klopp said following the match.
"[Liverpool] is a wonderful city and they [the Liverpool supporters] deserve it."
Klopp also claimed he could not bear to watch the penalty shootout that sent Liverpool through to the final of a competition it last won in 2012 under the management of Kenny Dalglish.
"I didn't see one shot," Klopp said. "I was behind the wall of my players so I had to watch it from there. I will watch it on television at home but it was good watching the crowd instead."