Lizzo 'Grrrls' Lyrics Apology Sparks Cardi B Comparisons
Fans are rushing to Lizzo's defense after the star apologized for the use of an ableist slur in her new song "Grrrls," citing other popular songs with similar lyrics.
The "About Damn Time" hitmaker made headlines this week after disability advocates criticized her use of the word "spazz" in her latest single—a pejorative term (mostly from the U.K.) derived from the word "spastic."
Lizzo was implored to change the lyric or else remove the song from streaming services, and on Monday night she responded and confirmed that she had indeed changed the lyric and would be releasing a new version of the track.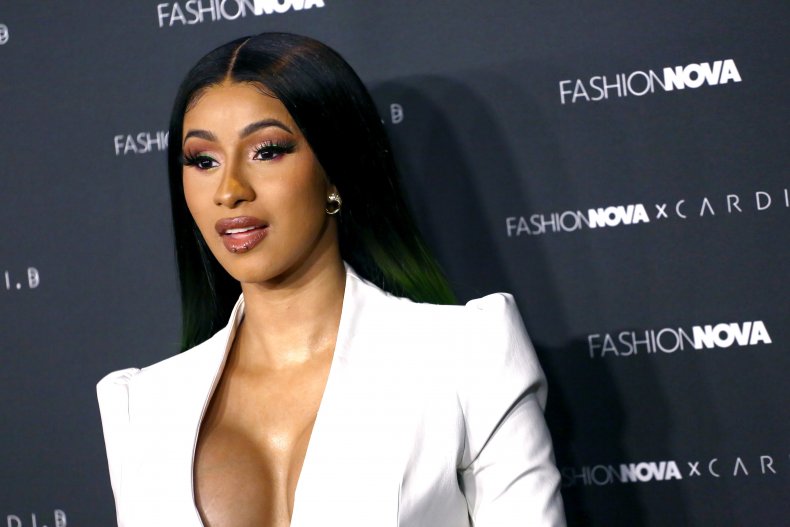 "It has been brought to my attention that there is a harmful word in my new song Grrrls. Let me make one thing clear: I never want to promote derogatory language," she said in a written apology posted to social media.
"As a fat black woman in America, I have had many hurtful words used against me so I understand the power words can have (whether intentionally, or in my case, unintentionally.)"
"This is the result of me listening and taking action," she continued. "As an influential artist I'm dedicated to being part of the change I've been waiting to see in the world."
The original line in the song that caused offense read: "Hold my bag/Do you see this s***? I'ma spazz."
Now the new version goes: "Hold my bag/Do you see this s***? Hold me back."
The updated version of "Grrrls" has already replaced the original on streaming services including Apple Music, Spotify and YouTube.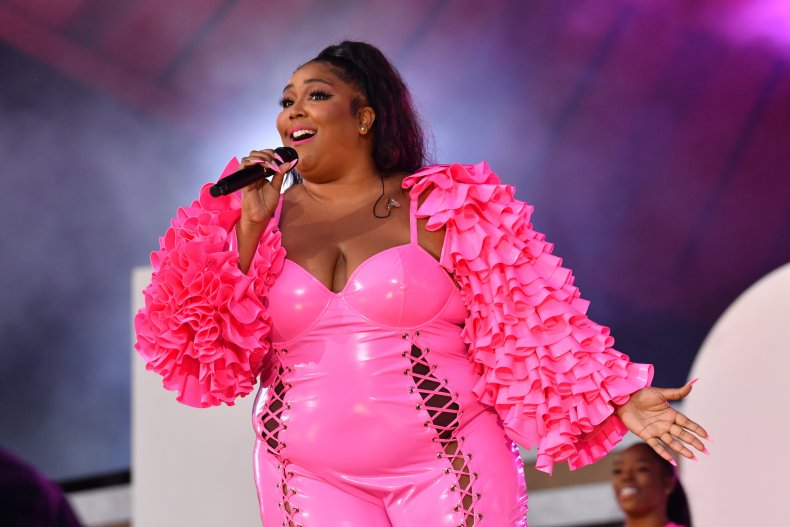 However, many people are defending Lizzo and pointing out other songs that have used ableist terms including her collaborator Cardi B as well as Kanye West.
In the song "Shake It" feat. Cardi B, Dougie B & Bory300, Cardi B raps the word "retarded" which is considered highly offensive and dated.
As one fan tweeted: "Cancel culture is weird and selective. Where was this energy for Cardi b? When she used the r-word this year?"
Another added: "Crazy cause I was just listening to a newer Cardi song where she says the r-word and no one's blinked."
Some also pointed out that West used the word "spazz" in the song "FourFiveSeconds."
"There are a LOT OF SONGS that use the EXACT same word, oh but because it's LIZZO, a stunning, talented black woman, it's an issue. Meanwhile lighter skinned artists get a pass. Stop with the selective outrage. Y'all also did the same thing to Kanye on FourFiveSeconds," reads one tweet.
Another tweeted that colorism may be the reason that Lizzo faced backlash for using the term "spazz" but Cardi B didn't face the same level of criticism for using the r-word.
"Cardi is slim and light-skinned. She will often 'get away' with more than other women, especially those who look like Lizzo, will," tweeted Michelle Taylor a writer and social worker known professionally as Feminista Jones.
"That's the world we live in. People may get mad but I don't care lol Colorism and fatphobia shape SO MANY reactions and extensions of 'grace.'"
Newsweek has reached out to representatives for Cardi B for comment.
Many people are pointing out on social media that the word seems to be used as an insult in the U.K. more so than the U.S.
"I think the situation with lizzo using spaz needs to be a conversation led by disabled, Black Americans (I want to make note that I am a Black disabled person). A lot of people dominating the conversation are White and disabled, as well as mostly from the U.K.," one fan tweeted yesterday.
"Yet spazz, very important to note that in aave [African-American Vernacular English], is with two z's and has a completely different meaning not based in the U.K. With Lizzo being an American, it's unlikely that she knew of a term primarily used in the U.K."