Employee Running Entire Panda Express By Himself Sparks Debate
Customers at Panda Express expressed concerns in a viral TikTok showing an employee allegedly running the crowded restaurant by himself.
The TikTok, which was uploaded by @tejeda.angelina97, received more than 1.5 million views and 1,100 comments in six days, with many commenters criticizing the restaurant's corporate for not treating employees better. The video can be found here.
"This kid is running this whole store ALONE THIS IS CRAZY," the caption of the video read.
A recent survey conducted by IT software company Ivanti found that just under a quarter of respondents in America have left their job in the past year and 27 percent are considering leaving.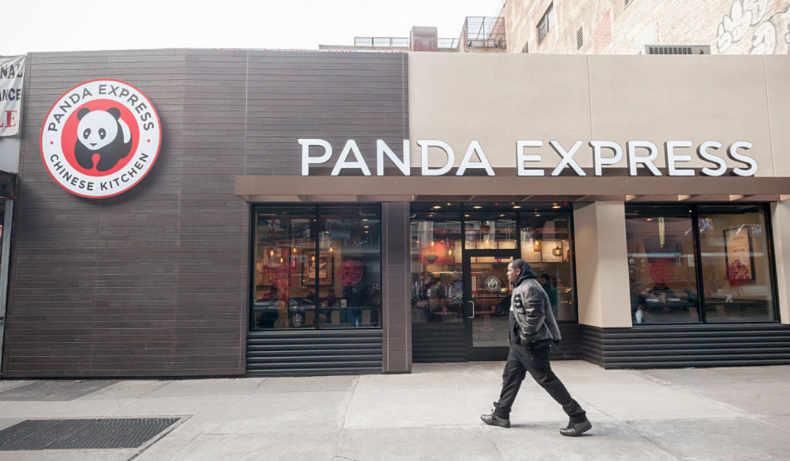 Dubbed "The Great Resignation," more than an estimated 4.5 million workers quit their jobs in November 2021, with Business Insider reporting nearly 1 million were restaurant and hotel workers.
In the viral TikTok, @tejeda.angelina97 showed a crowded Panda Express with a line waiting to be helped and a crowd waiting for their food.
"This is so sad panda ya need to give this kid a RAISE," the on-screen text read.
The lone employee stood behind the counter as he put on a new pair of gloves to make someone's to-go order.
A spokesperson for Panda Express told Newsweek they are proactively trying to address staffing challenges to provide a safe work environment for employees.
"As our company's standard practice, we adjust restaurant operations when necessary to make sure the store is manageable by the team in place and can confirm that this location had multiple associates covering guest service and back of house throughout the day," the spokesperson said. "As we navigate the industry-wide staffing shortage, we remain focused on the well-being of our associates and recruiting by providing one of the highest hourly wages, a comprehensive benefits package, and a supportive workplace."
While restaurant workers face a myriad of issues, many workers blame "The Great Resignation" over low wages, with hourly workers earning $7.25 hourly and hourly workers who receive tips being paid just $2.13 hourly.
TikToker Takeaways
More than 1,100 users commented, many criticizing the chain for making the employee work alone.
"Sadly corporate does not care for their employees.." one user commented.
"When I see this I just leave," another user commented. "I would rather just go somewhere else and have him have a chill day."
"This happens a lot in the restaurant business, owners will never understand that. This is the prime reason why I left the restaurant business."
"Worst part is people that go in to get food get mad at the ONLY employee for taking so long lol."
Newsweek reached out to Panda Express and @tejeda.angelina97 for comment.
In January, another fast-food employee after they responded to claims that there is a labor shortage.
In another viral TikTok, a fast food restaurant ignited debate after stating they pay employees $20 an hour.
But one fast-food worker wrote in an opinion piece for Newsweek that it is time restaurants pay their employees a living wage, with $15 an hour being the bare minimum.
Update 7/6/22, 4:45 p.m. ET: This story has been updated with a statement from a Panda Express spokesperson.