A Look Inside Robert Durst's Home Life with Second Wife Debrah Lee Charatan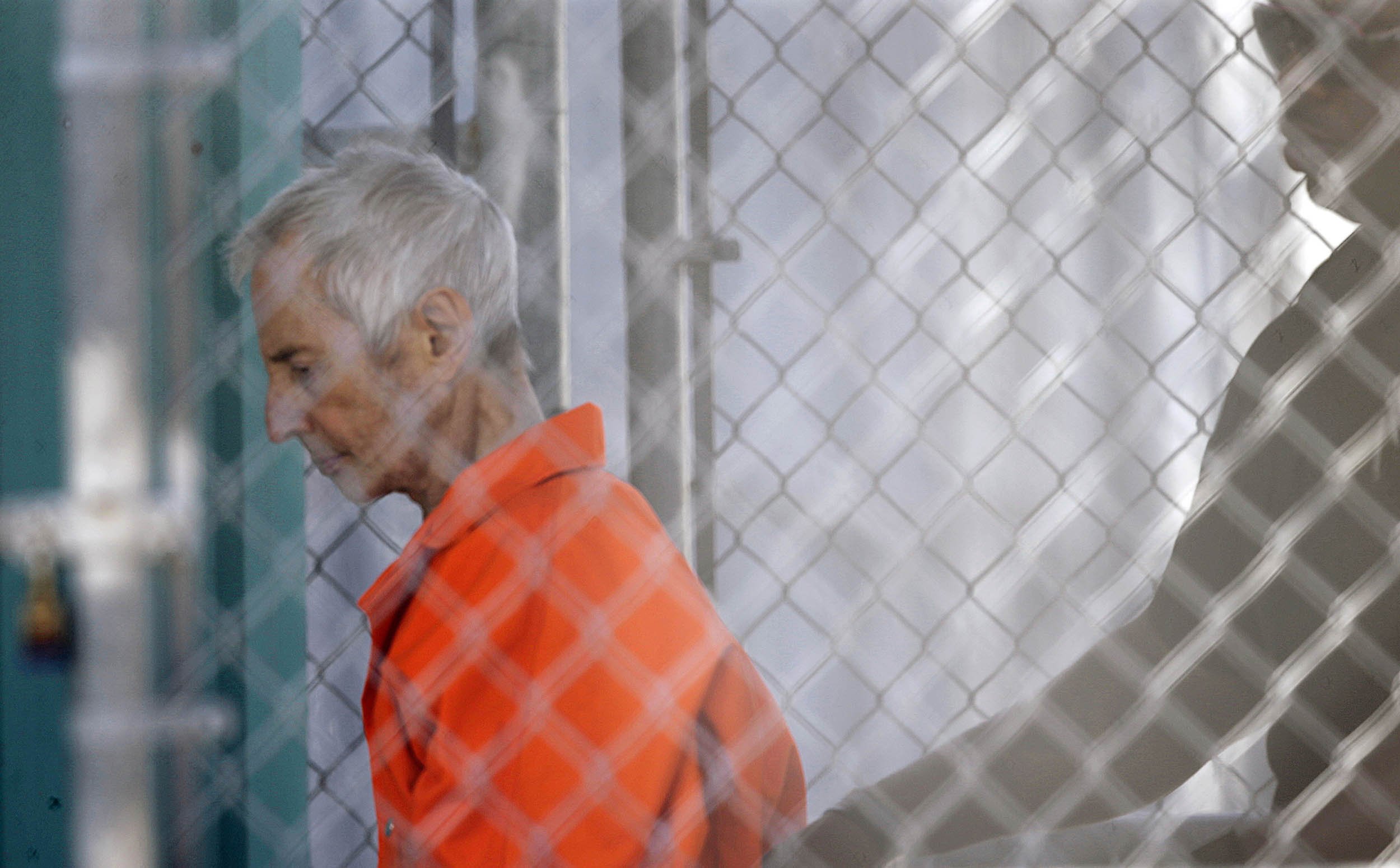 About a month after the case of the disappearance of Robert Durst's first wife, Kathleen McCormack, was reopened, he proposed to Debrah Lee Charatan, who became his second wife. The ring, according to HBO's documentary series The Jinx: The Life and Deaths of Robert Durst, cost $77,605, certainly expensive but not much for the millionaire.
Durst was once an heir to the Durst Organization real estate fortune, but he took a multimillion-dollar settlement in 2006 and cut ties with the rest of the Durst family (from whom he remains estranged). He was charged with and acquitted in the 2001 murder of his neighbor Morris Black (whom he dismembered); was recently charged in the 2000 murder of his best friend Susan Berman; and is considered a suspect in McCormack's disappearance. But, of course, he was able to find a second wife even though his first went missing.
"A lot of people believe Debbie knows Bob's secrets, whatever they may be," Charles Bagli, a New York Times reporter, says of Durst's second wife in The Jinx. Galveston Police Lieutenant Mike Putnal seconds Bagli's sentiments: "She provided a lot of information but at the same time I think she provided information that would not be sufficiently damaging and deliberately left out information about his whereabouts. I think she knows more than she's willing to tell."
The couple's relationship is certainly unusual. During their first Christmas as newlyweds, around the time Susan Berman was murdered, Charatan said she couldn't remember where Durst was, according to Janine Pirro, the Westchester district attorney who investigated McCormack's disappearance. Two of Charatan's former co-workers, who spoke with Newsweek on the condition of anonymity for their safety, said they found this hard to believe because the pair spoke so frequently.
When deposed after Black's murder, Charatan was also unable to remember the date of their anniversary--December 11, 2000. Her marriage to Durst occurred 12 days before Susan Berman was found dead. Their marriage came as a shock to Kim Lankford--understandably so, considering she was dating Durst at the time, according to the book Without a Trace.
Charatan, along with enjoying the privileges of being married to the millionaire Durst, was afforded spousal privilege, a legal protection meaning she would not be required to testify against him. In her deposition, Charatan is asked what Durst had told her about the reopening of the investigation into McCormack's disappearance. Her lawyer claims spousal privilege. The investigator then asks more pointedly what she knew before the marriage. Charlatan replies: "I guess that what he told me was that he was scared of Janine Pirro opening the investigation. Concerned."
Speaking toNewsweek on the condition of anonymity, three of Charatan's former employees described the relationship between Durst and Charatan as being based on business and circumstance, rather than romance. Another media outlet earlier termed it "a marriage of convenience."
Also pointing to the transactional nature of their marriage are public records showing Charatan handling Durst's assets. Records show Charatan was given power of attorney by Durst in 2002, which means she essentially took control of his real estate and wealth. In 2010, Charatan handled the sale of a property Durst owned with his three siblings. In 2014, her company announced sales of two of his own properties. Charatan also arranged for Durst's legal coverage and paid his bail after he was arrested in the Black case. Other media reports have also noted she had control of his finances.
Speaking about their relationship, the director of The Jinx, Andrew Jarecki, told Newsweek the pair were close but did not use any romantic descriptors.
Another source, who also worked for the pair and had access to Durst's home in the early 2000s, said Durst was certainly interested in women, but his relationship with Charatan was more of a business partnership. The source claimed Durst gave him Viagra while they worked together, and said Durst referred to it as a recreational or "party" drug.
Durst's lawyer, Chip Lewis, said he was unavailable to comment to the media at press time.
In a deposition, Charatan said she "didn't think" Durst was living with her at the time of Berman's murder. In fact, it seems Durst kept a number of homes apart from his wife, including several apartments in Texas. When Durst was charged with the murder of Black in Galveston, Texas, Charatan said she hadn't heard of Galveston until after Durst called her following his arrest--even though her husband had an apartment there.
Meanwhile, in New York, several sources who spoke to Newsweek said Charatan developed a romantic relationship with Steven I. Holm, a real estate lawyer who has worked for Durst. Other media reports also have said Holm and Charatan are in a relationship. Nonprofit records show Holm and Charatan are managers of the Debrah Lee Charatan Holm Foundation; records kept by the Jewish Museum show they gave a donation as a pair under the title "The Charatan/Holm Family"; and the two were on the dinner committee for the Jewish Foundation in 2014. In the early 2000s, Charatan's charitable dealings were done through her Yaron Foundation.
Holm did not reply to request for comment. Newsweek reached out to Charatan for comment but phone calls to her place of business were hung up on repeatedly.
Even though Charatan is reportedly in a relationship outside their marriage, she and Durst have not filed any papers towards divorce. If they were to get divorced, the spousal privilege would dissolve, putting Durst--who will be tried for Berman's murder in Los Angeles--in a potentially difficult position.
Charatan, meanwhile, would lose the privilege of being a member of the Durst family, no matter how estranged. In a 1980s interview, Charatan said: "I knew if I couldn't be a star, I wouldn't be happy."
Two sources who spoke to Newsweek characterized Charatan as being obsessed with money, and a lawsuit pointing to her keeping commissions from inexperienced brokers points to the same idea. According to the two sources who worked with her, Charatan married Durst because she enjoyed the control he gave her over his finances. "He was totally counting on her [during the Black trial]. She loved that.... He felt like he couldn't do anything without her. She helped him, but it helped her. He married her and she gets the money," one source said. A 2003 media report also categorized her as "all about the money."
At one point, while Durst was being sought by authorities, Charatan attempted to withdraw $1.8 million from one of Durst's bank accounts but was stopped from doing so by police.
In the settlement between Durst and the Durst Organization, he claimed to want to rid the other trustees from his portion of the real estate fortune so Charatan could inherit this wealth. Those around her were not thrilled to learn of her Durst wealth. "When she met Bob, she hit pay dirt. I am sincerely sad for her," Adelaide Polsinelli, a co-worker, said in 2003.
Other former co-workers echoed Polsinelli's decade-old sentiment. "You're married to a person who at the bare minimum chopped up a human being," a source said.