Watch Live: President Trump Announces His Pick for the Supreme Court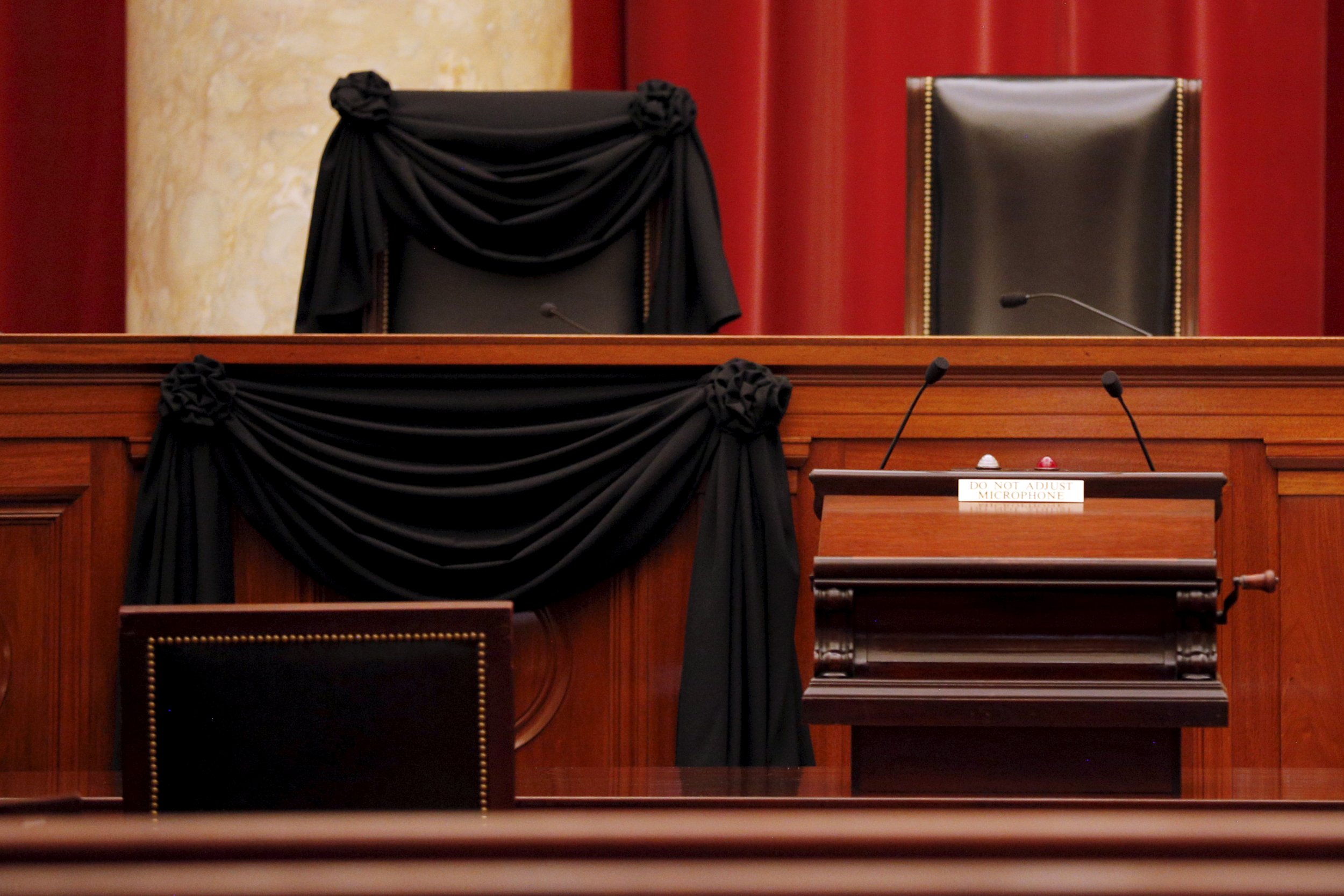 President Donald Trump will announce his nominee to the U.S. Supreme Court during a primetime address Tuesday at 8 Eastern time from the White House. His decision is the first step in filling the seat left open after Justice Antonin Scalia's sudden death almost a year ago.
Watch the announcement live below, via the White House:
Trump's short list reportedly contains three leading contenders: Neil Gorsuch of the 10th U.S. Circuit Court of Appeals; Thomas Hardiman of the 3rd Circuit; and William Pryor of the 11th Circuit. Gorsuch, an Ivy League-educated judge, and Hardiman, who would be the only sitting justice who didn't attend Harvard University or Yale University, are thought to be the top two choices.
Read more about Neil Gorsuch here, Thomas Hardiman here and William Pryor here.
Trump, of course, could also serve up a surprise nominee. But in an unusual move for a presidential candidate, he released the names of 21 potential picks, all who are notably conservative, ahead of the election. Trump promised to draw only from that group to replace Scalia, reassuring his fellow Republicans that he wouldn't appoint a liberal or moderate to the high court. Instead, he has vowed to nominate an individual who would restore the Scalia-era balance to the nine-justice court.
Former President Barack Obama had nominated Merrick Garland, an appeals court judge, for the open seat. But Republicans refused to give him a hearing, with the hope that their candidate would be elected commander in chief. Now, Democratic lawmakers are promising to fight any nominee who is outside of the mainstream. Activists plan to protest the nomination by gathering at the Supreme Court in Washington, D.C., at 9 p.m. Tuesday.
Under the U.S. Constitution, the nominee can't be appointed until senators confirm the nomination. The Senate's threshold for Supreme Court appointments requires 60 votes.