As Senator Ted Cruz flew back and forth between Cancún, Mexico and Houston this week, "a lot of people in Texas," including Beto O'Rourke, have stepped up to fill in for the senator during a winter storm that led to the state's power crisis.
Speaking with Vanity Fair's Joe Hagan on an episode of the Inside the Hive podcast, O'Rourke was asked how he felt about doing Cruz's job, which O'Rourke challenged in a narrow race back in 2018, by helping Texans during the blackouts.
"There are a lot of people in Texas who are trying to do that job and to help out," O'Rourke said. "You've got folks in government, Ted Cruz, a great example, who don't believe in government, or don't believe in our form of government, who tried to overturn a lawfully, legitimately, democratically-decided election."
"The Ted Cruz thing, as they say, you know, true to form," he added. "But I don't know how much we were expecting from him to begin with."
This week, Cruz received immense backlash after photos showed the senator traveling to Cancún as millions in his home state were left without heat or water in the middle of a snowstorm. At least 30 people in Texas have died since the polar vortex hit on Sunday, according to an analysis from The Washington Post.
Cruz quickly flew back to Houston a day after his departure and issued a statement, saying his two daughters had wanted to escape the cold and "wanting to be a good dad," he flew them out on Wednesday.
On the other hand, Cruz's former Democratic rival quickly moved to focus on relief efforts for vulnerable Texans this week.
On Thursday, volunteers from a phone-bank effort led by O'Rourke made over 784,000 calls to older Texans to help connect them to water, food, transportation and shelter during the power outage.
"We had 120 folks join us last night for this, essentially statewide welfare check-in, where we were calling senior citizens across the state to make sure they have electricity, make sure they have water, make sure they have food," O'Rourke said Friday.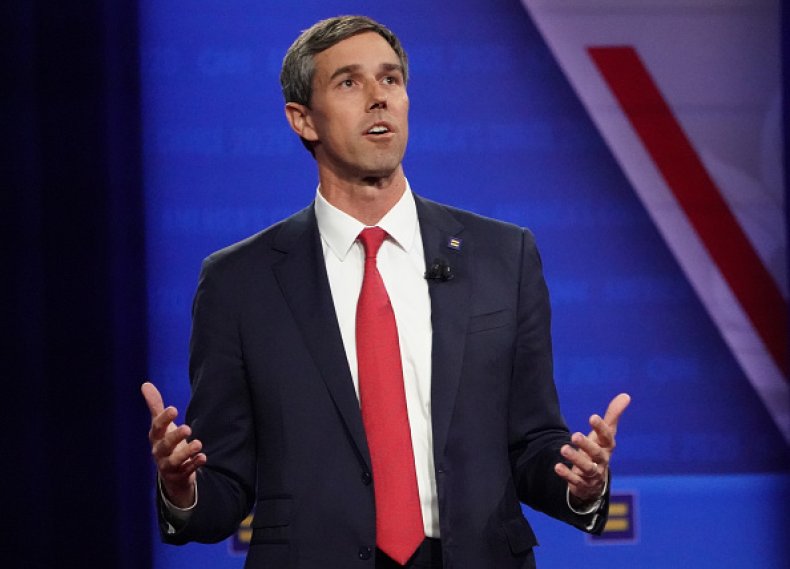 O'Rourke said that seeing the on-the-grounds efforts as Cruz made headlines for flying to Mexico, "reinforces how good the people of Texas are, not necessarily the folks in office and the people in power, but the people of Texas."
The Democrat also criticized Republican Governor Greg Abbott, who has struggled to explain to the public why Texas' power grid was not prepared for the winter storm and has shifted the blame on green energy sources, which were later revealed to not be responsible for the massive failure.
"You have Greg Abbott, who along with other extremist, right-wing Republicans, just don't believe that government is there to do the things that you and I, and many of your listeners, understand government to exist for," O'Rourke said on the podcast.
"Like in the midst of the worst storm in Texas history, bar none, that has already killed, you know, a couple dozen of our fellow Texans who've died of carbon monoxide poising, who've died of exposure, who've died as their homes burned down as they tried to keep warm, is just not there," he continued.
"From the deregulated electricity market that you have in Texas, where there's no mandate or incentive to provide extra capacity for emergencies like these, or to weatherize your energy supplies, whether its coal-fired plants or gas-fired plants or wind turbines or solar, we just weren't prepared," O'Rourke added. "Because those in power in our government, right now, don't think that government should play that role in trying to avert a catastrophe like the one that we're experiencing."
When asked about whether he'd want to challenge Abbott for his position as governor, O'Rourke didn't rule out entering the race in 2022 but said he's currently focusing on his work with voting rights organization Powered by People and teaching at Texas State University.
"I want to make sure I'm focused on that and focused on doing what I can in this current crisis," he said. "Then down the road, can think about whether there's a role for me to play in supporting those who are running for office or perhaps seeking office myself."