Louisiana Woman Denied Abortion Despite Unborn Baby's Fatal Skull Condition
A Louisiana woman has been denied an abortion despite her fetus having a fatal defect, because of a lack of clarity regarding the state's now much stricter abortion laws.
On June 24 this year, the U.S. Supreme Court overturned the Roe v. Wade precedent that granted a constitutional right to abortion, prompting a number of states to outlaw the procedure.
Since then, Louisiana has become one of the most difficult places in the country for women to obtain an abortion since it is now only allowed there if a pregnancy endangers the life of the mother.
Another exception is if the fetus is deemed to have an untreatable condition that would make it unable to survive after birth. Such conditions are deemed "medically futile."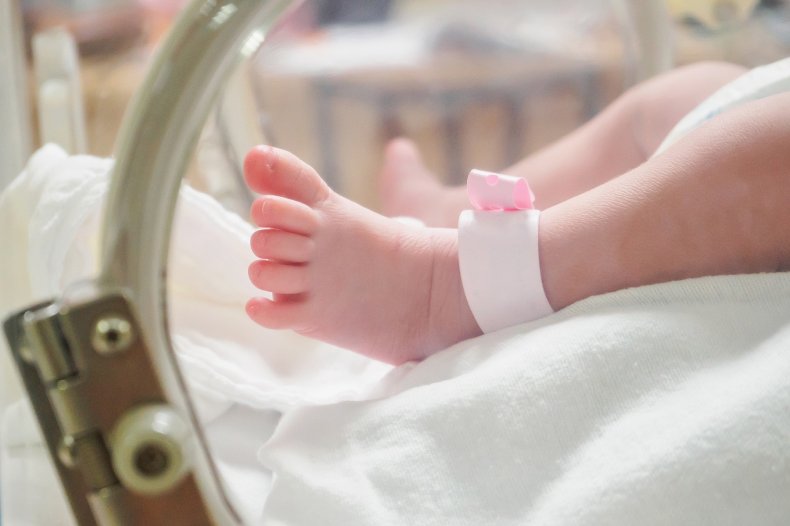 Now, a pregnant woman says that despite her baby being diagnosed with an unsurvivable condition, doctors have still told her they are unable to carry out an abortion procedure.
The mother, named as Nancy Davis by Louisiana news outlet NOLA.com, discovered she was pregnant after she started feeling nauseous in July. However, when specialists at Louisiana's Woman's Hospital conducted an ultrasound scan, they discovered that the fetus had a serious defect in which part of the skull is missing.
Devastated, Davis prepared herself for an abortion only to be told by the hospital that doctors could not go through with the procedure.
According to NOLA, this is due to a gray area in Louisiana's abortion laws. The fetus's condition, acrania, does not appear on the state's list of medically futile conditions that would grant an exception allowing an abortion, despite the fact that the condition is still unsurvivable.
The Fetal Medicine Foundation states that the prognosis for babies born with acrania is death within the first week of life.
Matthew Brown, a New Orleans-based attorney specializing in health care law, told NOLA it is possible that the hospital might view the fetus as viable since the condition may not be immediately fatal.
A Woman's Hospital spokesperson told Newsweek: "Each patient is unique. In the absence of additional guidance, we look at each patient's individual circumstances and how to remain in compliance with all current state laws to the best of our ability, including Louisiana's trigger law and LA Revised Statutes 40:1061 through 40:1068, in addition to the LDH declaration of emergency and all other applicable laws.
"While we understand that the specific diagnosis you reference would fall under medically futile exceptions provided by LDH, the laws addressing treatment methods are much more complex and seemingly contradictory.
"Our team has been working diligently to gain clarity on what type of treatment and care we can provide to our patients with medically futile diagnoses while remaining in compliance with all state laws."
Another expert, Dr. Cecilia Gambala, a maternal fetal medicine specialist at Tulane University School of Medicine, told NOLA that in her opinion, acrania is synonymous with another condition known as anencephaly which refers to the incomplete development of the brain, skull, and scalp in a fetus.
Babies born with this condition might not immediately die and might display reflex actions like breathing or touch responses, but gaining consciousness is not possible and infants usually do not survive more than a few days or weeks, according to the U.S. National Organization for Rare Disorders (NORD).
Unlike acrania, anencephaly is included on Louisiana's medically futile conditions list.
In any case, Davis may struggle to head out of state due to caring for her 13-year-old and one-year-old children in addition to having no car.
"It makes me feel horrible, like I'm alone in this," Davis told NOLA.
Update, 8/22/22, 11:56 a.m. ET: This story has been updated to include a new comment from Louisiana's Woman's Hospital.