'Lovecraft Country': The True Story of the 1921 Tulsa Massacre
Lovecraft Country loves to mix in real-life history with its story of supernatural horror, from the real-life story of actor, singer and French Resistance agent Josephine Baker to calling out the racism of H.P. Lovecraft himself. Episode 9 of the show followed this course, mostly taking place in Tulsa, Oklahoma in 1921.
Until recently, the Tulsa race massacre, which may have lead to as many as 300 deaths, had been forgotten been forgotten by many due to it not being taught in schools. However, the events, which destroyed over 35 blocks of Black-owned homes and businesses, recently featured in the prologue of another HBO show, Watchmen.
Both Lovecraft Country and Watchmen are HBO sci-fi shows about the legacy of racism and racist violence. As such, it makes sense that they have both visited Tulsa in 1921, an event the Oklahoma Historical Society has called, "the single worst incident of racial violence in American history."
The events of 18 hours from May 31 to June 1, 1921, continue to hold relevance today. This year, thousands have taken to the streets to protest against systemic racism that has left many Black people and other BIPOC people in poverty. Per the United States Census Bureau, 2019 marked a historic low poverty rate for Black people in the U.S., but this is still 1.8 times greater than their share among the general population.
As such, an attack that particularly targeted the affluent Black neighborhood of Greenwood, known as the "Black Wall Street," is still crucial to understanding the history of American racism.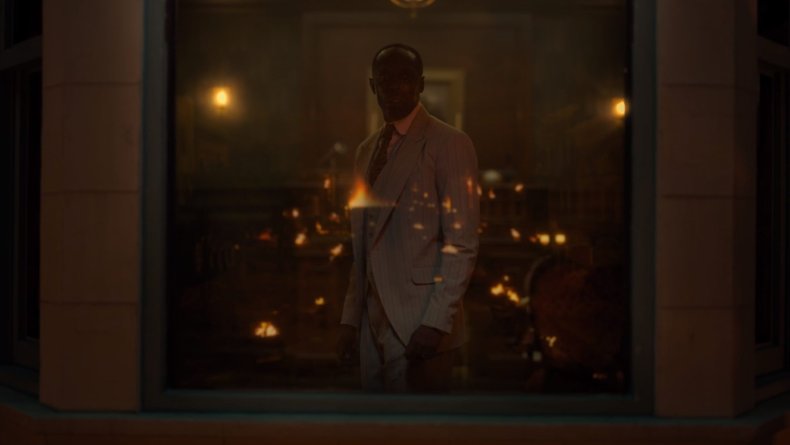 At the time, Greenwood was Oklahoma's second-largest African-American community. Tulsa was also an affluent city as a result of its oil, and had a population of educated and professional Black people.
However, racial tensions were as high in the city as in the rest of America. The Ku Klux Klan was on the rise as a result of the movie The Birth of a Nation, released five years previously, lynchings were common, and the state had racial segregation laws since it became a state in 1907.
So when there was an incident between Black shoe-shiner Dick Rowland and white elevator operator Sarah Page, things boiled over. Though we will never know what happened in the elevator, most historians think he stood on her foot, which soon became blown up into a story that he tried to rape her.
After authorities refused to hand Rowland over to a lynch mob, fighting broke out between the mob and Black veterans who had offered to protect the courthouse.
This escalated the next morning when thousands of armed whites heading to Greenwood, who began looting and setting fire to homes and businesses, using weapons like machine guns and planes.
By the end of the events, 35 blocks had been destroyed, over 800 people had been injured, and according to totals at the time 36 people died: though a 2001 commission reported that the number is likely to be anything from 75 to 300. This commission confirmed that over 1,000 homes were burned down, 400 were looted, which claims filed against the city in 1921 totalling $4 million ($58 million in 2020 money).
In the subsequent court case, in a decision that may feel all-too-familiar to Black Americans today, no white people received any jail time for the killing and arson, and the Black population was blamed for the lawlessness. Rowland, however, was exonerated.
The 2001 commission recommended that reparations be paid to the survivors of the events and their relatives and descendants, but none have ever been paid. Last month, however, a lawsuit for plaintiffs including a 105-year-old survivor of the massacre, filed a lawsuit seeking reparations for the events of that night.
This lawsuit points out that the results of these events continue to have repercussions on the Black community of Tulsa, which has double the unemployment rate of white residents and a median household income that is $20,000 less than white homes.
In 2005, the Supreme Court refused to hear a reparations case from descendants of the victims of Tulsa 1921. This meant that the decisions from two federal courts ruling that victims had waited too long to file claims were upheld.
Lovecraft Country concludes Sunday, October 18 at 9 p.m. on HBO.