Macron Warns Europe Faces 'Dismemberment Through Nationalist Leprosy' and Is 'Dominated' by Post-World War I 'Fears'
French President Emmanuel Macron has warned Europeans to "resist" populist sentiments that he has compared to those that swept the continent in the wake of World War I in the 1920s.
"In a Europe that is divided by fears, nationalist assertion and the consequences of the economic crisis, we see almost methodically the rearticulation of everything that dominated the life of Europe from post–World War I to the 1929 crisis," Macron said in an interview with French newspaper Ouest France published late on Wednesday, Politico reported.
Pointing to populist and far-right movements that have taken hold in countries throughout Europe, the 40-year-old French leader warned that serious risks are currently facing the continent. "Europe is facing a risk: that of dismemberment through nationalist leprosy and being pushed over by external powers, and therefore to lose its sovereignty," he said.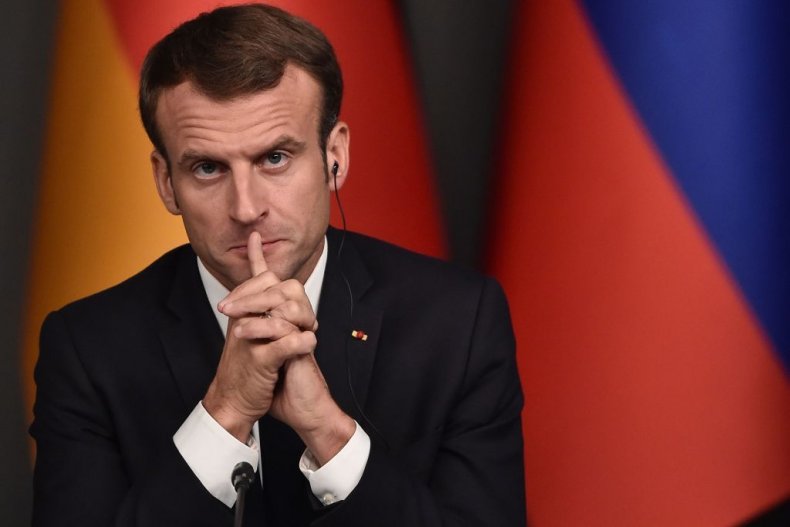 Macron pointed not only to potential threats from China and Russia, but also from long-time ally, the United States. Europe could experience threats to its sovereignty from "having its security dependent on American choices and changes, a growing presence in China on essential infrastructures, a Russia that is sometimes tempted by manipulation as well as big financial interest, and markets," he said.
The French president's comments come after he also cautioned earlier this week of the far-right's rise throughout Europe. Responding to German Chancellor Angela Merkel's decision to step down as head of her party and not seek re-election after her current term ends in 2021, Macron said there is "nothing reassuring" about the announcement as the far-right Alternative for Germany (AfD) party grows in prominence.
Merkel has taken a prominent role in ongoing Brexit negotiations with the U.K., while also pushing back against populist leaders in Italy, Hungary and Poland. She has also been seen as a strong force standing against a less-friendly and right-wing U.S. administration led by President Donald Trump.
"I see [populist movements] as a European phenomenon, it is not only German," Macron told reporters. "The far-right, I'll remind you, is doing the best of all in France," he added, pointing to his far-right political opponent Marine Le Pen's Front National party's victory in the European parliament.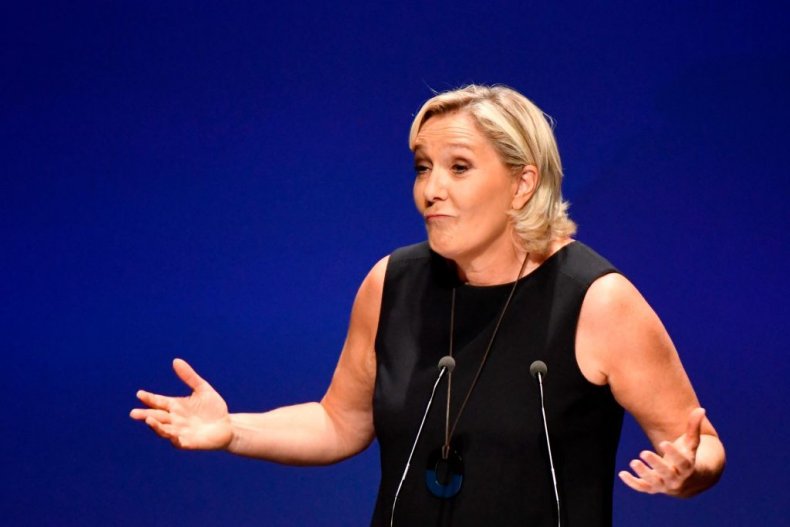 Since his election in May 2017 over far-right candidate Marine Le Pen, of France's National Rally (formerly National Front) party, Macron has seen his approval rating plummet, while his political opponent has used the discontentment to buoy her supporters.
In the latest opinion poll published Wednesday, the president's approval rating had dropped 4 percentage points over last month, slipping to just 26 percent. Meanwhile, 71 percent of those surveyed said they have no confidence in the president's ability to manage the country.
Much of the opposition to Macron comes from his economic reform policies, which have led many French citizens to lose part of their previously guaranteed monthly support. In early October, more than 100,000 demonstrators took the streets across France chanting "We're revolting" and criticizing the president's policies.