Merkel Hits Out at Trump, Warns Against 'Destroying' the U.N.
German Chancellor Angela Merkel took aim at President Donald Trump on Sunday, warning against his isolationist policies and oppositional stance toward the United Nations.
Speaking at a regional election event in the German state of Bavaria, Merkel said that Trump was trying to dismantle the international organization without offering an alternative.
"I believe that destroying something without having developed something new is extremely dangerous," the chancellor said, Agence France-Presse reported.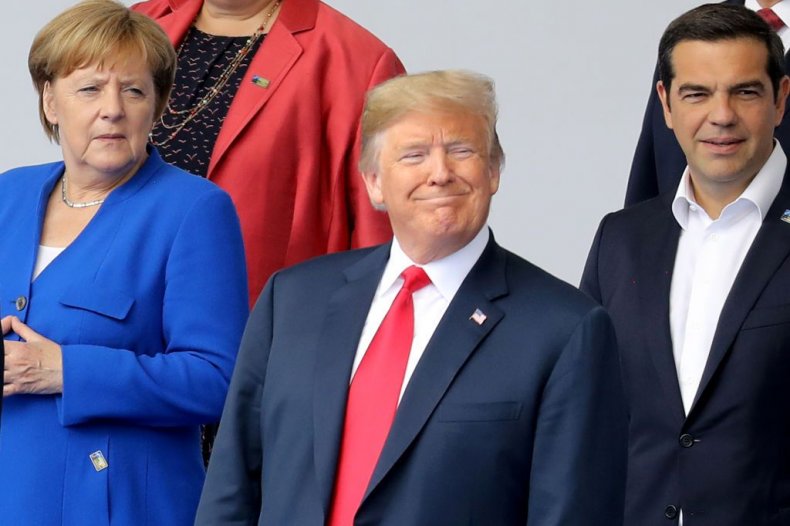 She also put forward her view that multilateralism was the answer to many global issues. According to Merkel, Trump only pushed to have the U.S. win in international negotiations, failing to see the importance of policies that allow multiple parties to benefit mutually.
Last week, the president told the U.N. General Assembly in New York that his administration rejected "the ideology of globalism, and we embrace the doctrine of patriotism," and encouraged other world leaders to do the same. He referred to "global governance," which the U.N. endeavors to carry out, as a method of "coercion and domination," arguing that "responsible nations must defend against" such oversight.
Merkel and Trump have sparred numerous times since the president took office last year. In recent months, Trump has lambasted Germany's plan to move ahead with a Russian pipeline, called Nord Stream 2. The project is intended to double the amount of Russian natural gas arriving in the Western European nation.
"Germany is paying Russia billions and billions of dollars, which, frankly speaking, we deem inappropriate," Trump reiterated last month, Express reported. "We never thought it was appropriate, and, certainly, this is very bad for the German people," he argued.
During a NATO summit in July, Trump also said the pipeline made Germany "a captive of the Russians," classifying the relationship between Berlin and Moscow as "inappropriate."
With Trump repeatedly bashing NATO and moving to implement new tariffs on imports from traditional European allies, as well as parting ways with the continent over the 2015 Paris Climate Accords and the Iran Nuclear Deal, Merkel and others in her government have warned that Germany and Europe could no longer depend on the U.S.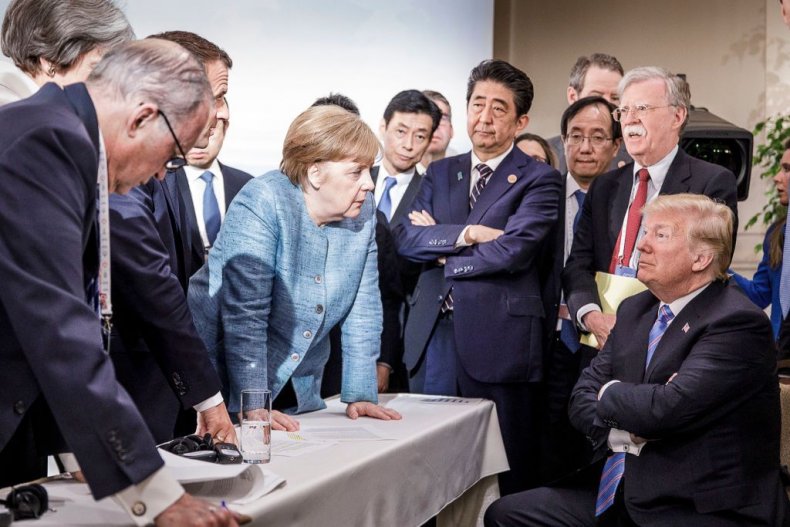 "It's no longer the case that the United States will simply just protect us," Merkel said in May. She added that Europe must "take its destiny into its own hands."
After Trump publicly stated that EU is a major "foe" of the U.S. in July, Merkel's foreign minister shot back, referring to the Trump administration as unreliable.
"Europe must not let itself be divided, however sharp the verbal attacks and absurd the tweets may be," Heiko Mass said at the time. The foreign minister also said Germany could "no longer rely on the White House," saying his country's relationship with the U.S. must be readjusted.