Far-right Is 'Doing the Best of All' in France, Macron Warns of Growing Nationalist Surge in Europe as Merkel Steps Aside
French President Emmanuel Macron has warned against the surge of the far-right across Europe, as he commented on German Chancellor Angela Merkel's decision to step down as head of her party and not seek re-election after her current term ends in 2021.
First choosing to praise the German leader, Macron said Merkel "has never forgotten what Europe's values are and she leads her country with great courage," Agence France-Presse reported. He then referred to her announcement as "extremely dignified."
But the 40-year-old French leader also pointed out that there is "nothing reassuring" about the fact that Merkel's announcement has come as the far-right Alternative for Germany (AfD) party grows in prominence. He also pointed to the trend of populist and ultranationalist sentiments surging throughout Europe, especially in France.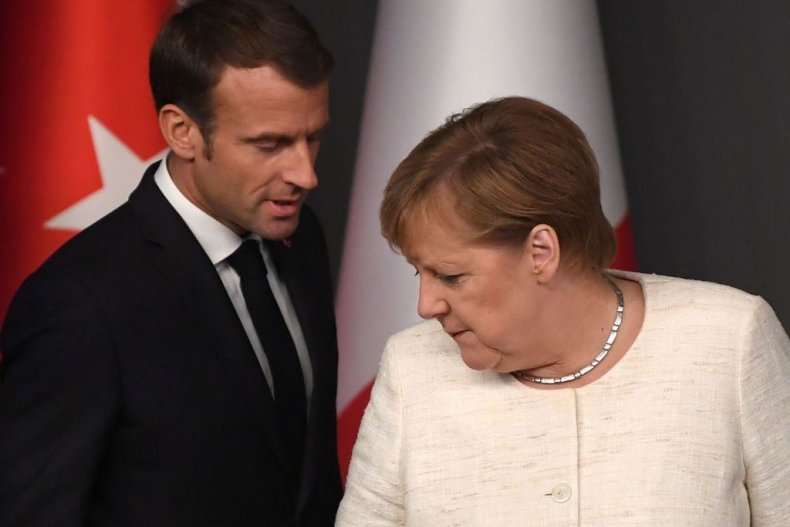 "I see that as a European phenomenon, it is not only German," Macron told reporters. "The far-right, I'll remind you, is doing the best of all in France," he added, pointing to his far-right political opponent Marine Le Pen's Front National party's victory in the European parliament.
However, Macron explained that although the rise of populist movements "worries" him, it "motivates" him as well. "If the extreme right is rising, it's because other parties are not managing to provide a response to people's anger or fears," he said.
After 18 years as the head of Germany's ruling Christian Democratic Union (CDU) party, Chancellor Angela Merkel revealed on Monday that she was ready to give up her role as the party's leader. She also announced that she would not seek re-election after the end of her term as chancellor. Her announcement raised immediate speculation over who would serve as her successor, and led analysts to suggest that she will be unable to even finish out her current mandate.
"I was not born a chancellor and I have never forgotten that," Merkel said, according to The New York Times. Serving as chancellor has been an "honor," she added. "I am very grateful that I have been able to do so for so long."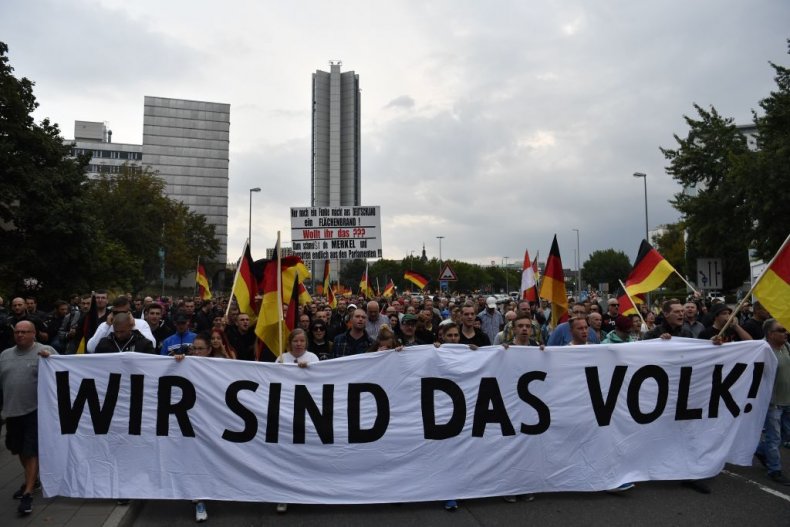 Stefan Koopman, an economist at the Dutch multinational Rabobank, told The Times, "Germany has been a cradle of political stability over the last decade, under Merkel's guidance." He suggested this now "looks to be over" and lamented that "there couldn't be a worse time for Germany's steady ship to hit choppy waters."
In addition to facing the growing prominence of AfD, Merkel has served as a guiding force in ongoing Brexit negotiations with the United Kingdom, while also pushing back against populist leaders in Italy, Hungary and Poland. She has also been seen as a strong force standing against a less-friendly U.S. administration led by President Donald Trump.
Although Merkel has long been viewed as widely popular in Germany and throughout Europe, her influence has been strained by growing anti-immigrant sentiment at home and throughout the continent. Her "open doors" policy, which saw well over 1 million asylum seekers enter Germany since 2016 has led to significant political infighting within her own party and ruling coalition. Merkel's decision came after a series of local election losses for her party and coalition partners in German states, which were seen as a reflection of popular discontentment with her leadership.