Mahmoud Abbas's Fatah Party Claims to Have 'Killed 11,000 Israelis'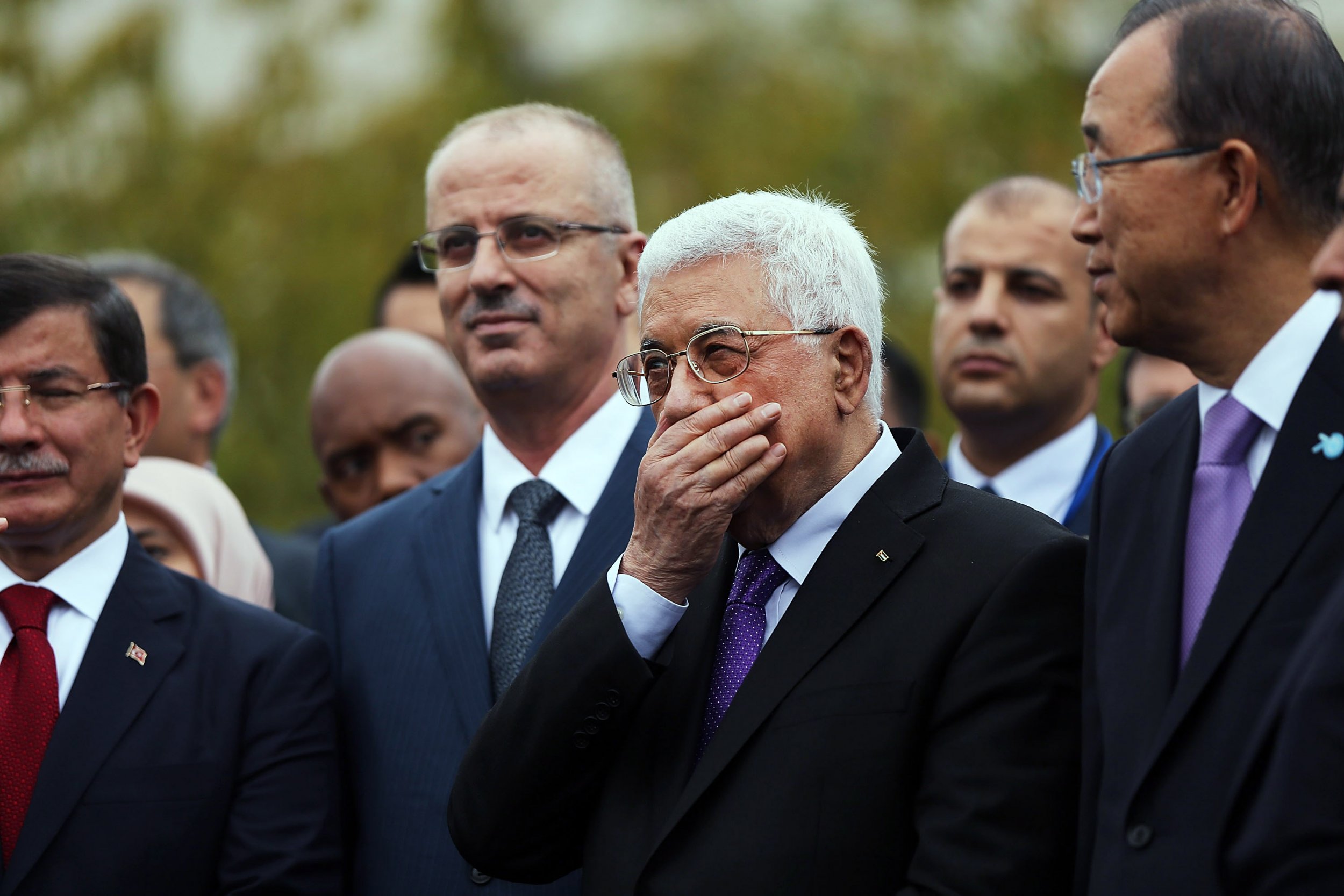 The political party of Palestinian President Mahmoud Abbas bragged about its killing of Israelis on Tuesday, in a bid to whip up support from voters ahead of October's local and municipal elections throughout the Palestinian territories.
In a Facebook post, Abbas's Fatah faction made the provocative claim that it had "killed 11,000 Israelis." It does not note the timescale for the deaths and the figure could not be independently verified.
"For the argumentative…the ignorant…And for those who do not know history," the post reads. "The Fatah movement killed 11,000 Israelis."
Fatah continues to list a number of achievements linked to violence in the post, such as "offering 170,000 martyrs" to the liberation from Israeli military occupation and says that hundreds of the party's supporters remain in "Israeli occupation jails."
It says that it was the first party to carry out an attack in the First Palestinian Intifada, or uprising, against Israelis, between 1988 and 1993, and the first to act in the Second Intifada, waged between 2000 and 2005.
The post was translated by Israeli media watchdog Palestinian Media Watch, which said that Fatah issued a similar claim on its Facebook page in 2014.
The elections will pit Fatah against its political rival Hamas, the Islamist militant group that oversees the Gaza Strip. The last elections to be held in the West Bank and Gaza were in 2006. Hamas won the Gaza vote but Fatah launched a coup attempt. Hamas beat back the coup attempt and took full control of the coastal enclave in 2007.
The Palestinian Authority, which oversees the West Bank in coordination with Israel's occupying military, is attempting to quell Hamas's influence in the territory but the militant group could grow in influence in October's vote as Palestinians remain widely unsatisfied with their political leadership's attempts to negotiate a peace settlement with Israel.
In both the international community and Israel, the Fatah party is seen as a more moderate option for control in the West Bank and Gaza than Hamas, which has fought three wars with Israel since 2008.
Israel's leadership accuses their Palestinian counterparts of incitement to violence, inspiring young Palestinians to take to the streets to attack Israelis. Since October 2015, a series of car-ramming, stabbing and shooting attacks have left at least 33 Israelis and two U.S. nationals. Israeli forces have killed at least 201 Palestinians in the same period, more than half of which Israel says were attackers.