Nigeria: Suicide Bombers Attack Maiduguri, Ex-Boko Haram Citadel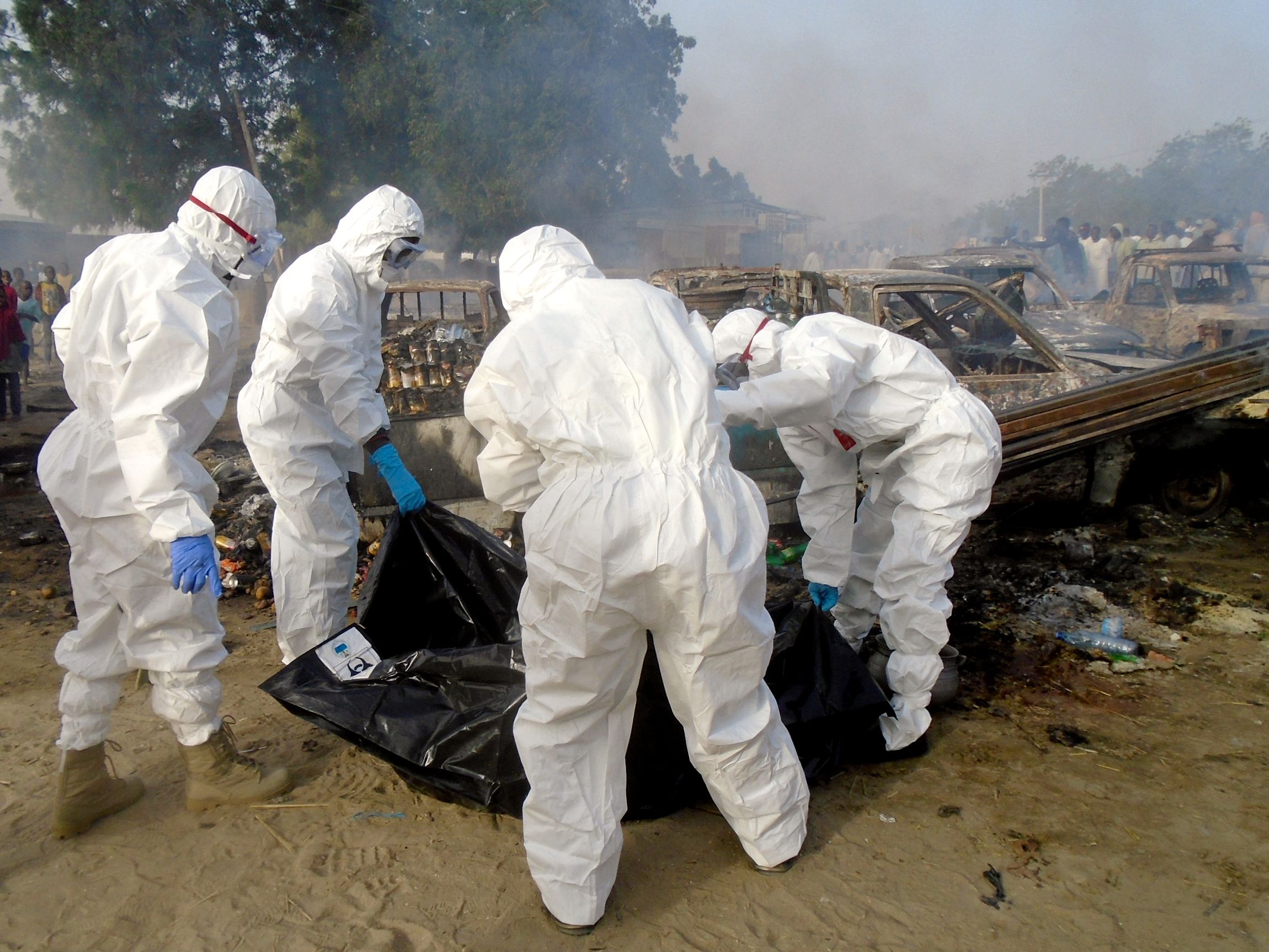 A wave of suicide bombers have launched attacks on the northeast Nigerian city of Maiduguri, a former stronghold of the Boko Haram militant group.
Seven suicide bombers blew themselves up on the outskirts of the Borno state capital on Friday morning, according to the Borno State Emergency Management Agency.
The Agency said eight members of a civilian vigilante group sponsored by the Nigerian government to help fight Boko Haram were wounded, Reuters reported.
The attack took place near a large refugee camp, according to witnesses cited by Reuters. Boko Haram's armed insurgency, which began in 2009, has killed thousands and displaced more than 2 million people.
In a separate incident, three female suicide bombers detonated their explosive belts near a bus station called Muna Garage on the fringes of Maiduguri Thursday evening, Nigeria's Premium Times reported. Witnesses said the explosions killed two civilians, but a spokesman for Borno state police said only the bombers died in the attempted attack.
The Nigerian military and regional forces have pegged back Boko Haram in recent months, limiting its fighters to guerrilla attacks. The militant group has also been hit by internal divisions. Abubakar Shekau, the group's leader since 2009, pledged allegiance on its behalf to the Islamic State militant group (ISIS) in 2015. But in 2016, when ISIS appointed a new head for Boko Haram, Abu Musab al-Barnawi, Shekau rejected the appointment.
Shekau's group is now pinned into the remote Sambisa forest in Borno, while Barnawi's operates out of the Lake Chad region, according to Reuters.
Nigerian President Muhammadu Buhari has claimed on several occasions that Boko Haram is finished as a fighting force. But since mid-2016, the group has been directly responsible for more than 250 deaths in Nigeria, according to the Council on Foreign Relations.