A video showcasing a mailman's unique connection with a cat has tugged at the heartstrings of viewers who adored the viral content.
The TikTok, captioned, "Have I stumbled on a love story, this was my special 2/22/22 moment," has been viewed over 275,000 times since being posted on February 23.
In the short 11-second clip posted by user @genevieveabell, or Genevieve Abell, a mailman, who had mail in his hand and a mail bag on the other shoulder, stopped to interact with the TikToker's cat named Moose.
The TikToker captured the moment some feet away, and the cat sat outside near the mailbox as music from Glass Animals' Heat Waves played and the carrier reached toward the cat.
According to Statista, there were 373 million cats as pets worldwide in 2018. The website also reports that 45.3 million households have a cat in the United States according to a survey conducted in 2021 and 2022.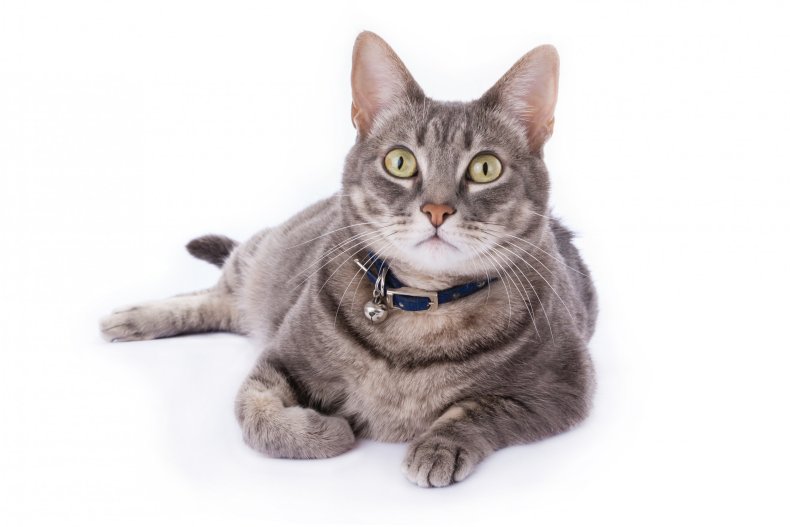 Moose then jumped up on the mailbox, and the mailman extended his hand to pet the cat. He also took pictures of the feline, and he even moved some plants away from the cat when he proceeded to try and eat them. The mailman pet his furry feline friend again before the video cut off.
The content has been liked 25,000 times, and viewers seemed to appreciate the bond the mailman and the cat share as evidenced in the comments.
A TikToker figured that if anyone "questions why their mail is late, here it is," adding, "I'll accept it."
Another user said that they are also a mail carrier, and they do in fact interact with pets while doing their jobs. "We get acquainted with the animals," they wrote.
People are melting over the mailman and his connection with the cat. "This is precious and needs a series," a viewer pointed out.
Other comments included reactions like, "Wholesome," and "What a kind fella. Probably his favorite address."
Some people couldn't get enough, and one TikToker admitted they "need more of this."
While many TikTokers praised the connection between the cat and the mail carrier. "What a beautiful moment," a user said.
Others had kind words for the mail carrier. "That's a truly good person right there," a user wrote.
One TikToker revealed they deliver mail in Canada, and that the video is an example of "exactly why s**t is late. We have a Facebook group called 'Posties and Pals We Meet.'"
Newsweek reached out to TikToker @genevieveabell for comment.