Majority of Americans Support Extending $600 Unemployment Payments Past July—but Here's Where It Stands
A new poll published Monday showed a majority of Americans support extending the $600 weekly unemployment payments for those out of work due to the coronavirus pandemic, but Republican legislators and White House advisers have said the benefits are unlikely to continue past their July 31 expiration date.
The ABC News/Washington Post poll was conducted between May 25 and 28 among 1,001 American adults. While 57 percent of respondents said they thought it was more important to stop the spread of the virus than to restart the economy, a similar number—58 percent—said they thought the $600 weekly payments should continue as the country battled its worst unemployment rate since the Great Depression.
Though several top Republicans have said the $600 payments won't be part of a second stimulus package, many have said some kind of financial support will be necessary to help Americans return to the workforce.
"I, frankly, do not believe the $600 plus-up will survive the next round of talks, but I think we will have substitutes to deal with that issue," director of the White House's National Economic Council Larry Kudlow said during an interview with Fox News last week.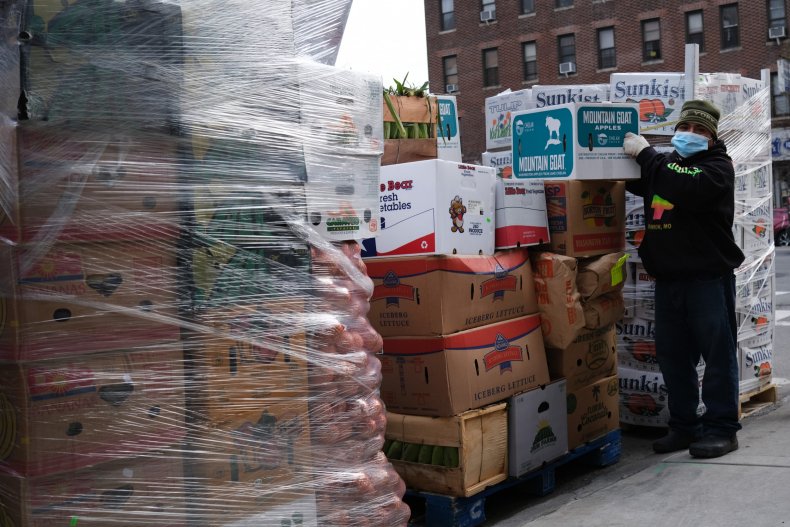 The payments, which were included in the $2 trillion Coronavirus Aid, Relief and Economic Security (CARES) Act signed into law in late March, give Americans who are out of work due to the pandemic an extra $600 every week on top of the unemployment benefits they receive through their state. Though the weekly payments were designed as a temporary bridge to help out-of-work Americans cover the cost of living until pandemic restrictions loosen and they are able to return to work, Democrats on Capitol Hill have argued the pandemic's economic impacts will continue past the summer as many states in the process of reopening brace for an anticipated second wave of infections. According to unemployment numbers published by the U.S. Bureau of Labor Statistics last week, more than 40 million Americans have filed for unemployment since the pandemic began.
The House of Representatives in mid-May passed a $3 trillion bill spearheaded by Democrats that proposed extending the $600 payments through early 2021. The bill has been criticized by Republican lawmakers, who have described it as a "left-wing wish list."
Senate Majority Leader Mitch McConnell said last month the unemployment bonus payments gave American workers a disincentive to return to work. According to a study published by the American Action Forum, 63 percent of unemployed Americans make more through their unemployment benefits now than they do through their normal wages.
Before the Senate began its Memorial Day recess, Ohio Senator Rob Portman, a Republican, proposed replacing the $600 weekly unemployment payments with $450 weekly return-to-work payments. Portman's proposal caught the interest of the White House, which, Kudlow said last week, was carefully considering it.
Discussions on a second stimulus package are expected to resume this week as the Senate returns to Washington. Despite the support for the $600 payment extension shown by the poll's results, it was unknown if the issue would be reconsidered in the senate.
McConnell's office did not respond to Newsweek's request for comment in time for publication.