The majority of Germans believe that Chancellor Angela Merkel should step down early next year, more than two years before her present mandate would end in 2021, a new poll published Wednesday has shown.
Conducted by Insa institute for Bild newspaper, the results showed that 62.2 percent of respondents said that Merkel should resign at the beginning of 2019, handing over control to whoever is selected as her successor to lead her political party, the Christian Democratic Union (CDU), Politico reported. The other 37.8 percent said she should remain as chancellor.
After 18 years as the head of Germany's ruling CDU party, Merkel announced last week that she was ready to give up her role as the party's leader. She also said that she would not seek re-election after the end of her term as chancellor. Her announcement raised immediate speculation over who would serve as her successor, and led analysts to suggest that she would be unable to even finish out her current mandate.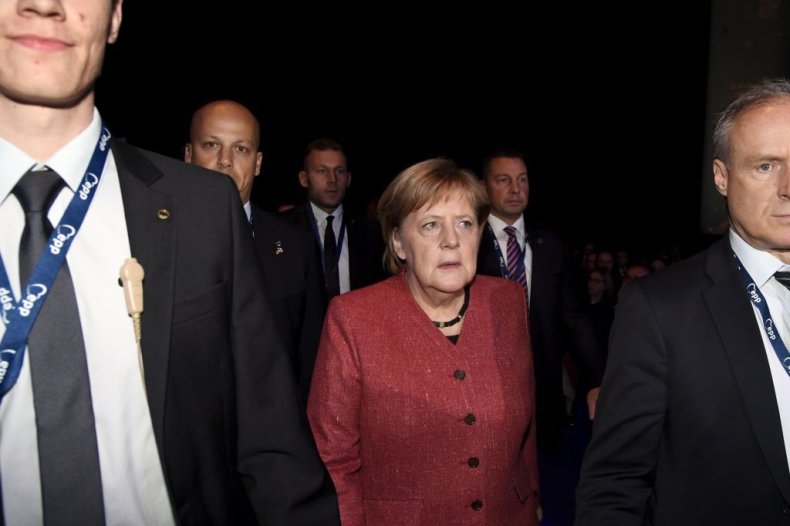 "I was not born a chancellor and I have never forgotten that," Merkel said with her announcement. Serving as chancellor has been an "honor," she added. "I am very grateful that I have been able to do so for so long."
Although Merkel had long been viewed as widely popular in Germany and throughout Europe, growing anti-immigrant sentiments at home and throughout the continent have strained her influence. The chancellor's "open doors" policy, which saw more than 1 million asylum seekers enter Germany since 2016, has led to significant political infighting within her own party and ruling coalition. Merkel's decision came after a host of local election losses for her party and coalition partners in German states, which were seen as a reflection of popular discontentment with her leadership.
The CDU plans to elect a successor to lead the party at a conference in December. Top contenders to take the reins are seen to be the party's Secretary General Annegret Kramp-Karrenbauer, a close ally of the chancellor's, former Merkel rival Friedrich Merz and Health Minister Jens Spahn, one of loudest Merkel critics in the cabinet.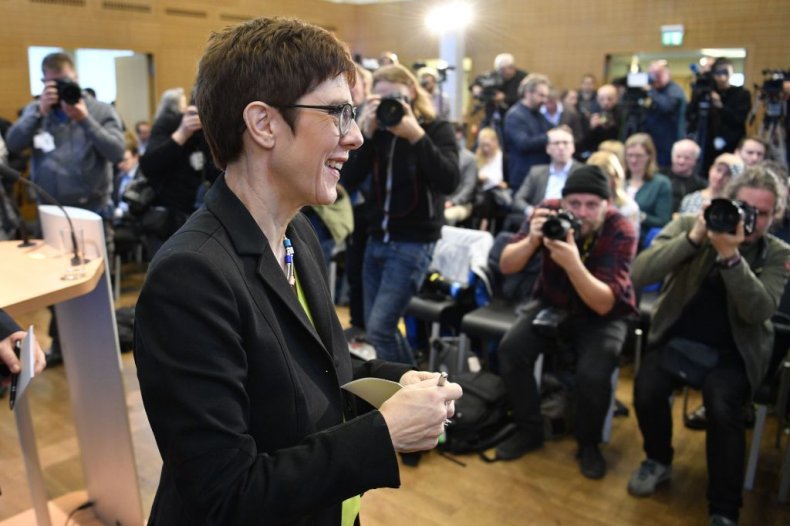 As for stepping down as chancellor, Merkel has maintained that she plans to hold her post until 2021. But with a majority of her constituents against such a decision, as well as significant political pressure from within and outside her party, she may find it difficult to stick to that pledge.
But on Wednesday, as Kramp-Karrenbauer officially launched her bid for party leadership, she insisted that Merkel "is the elected chancellor of the Federal Republic of Germany and as long as she has the majority in the Bundestag [German federal parliament] for that, she will certainly remain that."