Majority of Netflix Users Would Consider Boycotting, Cancelling Service
The majority of Netflix subscribers would be willing to boycott and cancel their subscriptions to the streaming service if it produced content that they disagreed with politically, an exclusive poll for Newsweek has found.
A survey conducted on May 17 by Redfield & Wilton Strategies of 1,500 American adults found that 54 percent of the respondents had Netflix subscriptions, with Amazon prime Video (47 percent), Disney+ (43 percent), HBO Max (22 percent) and Hulu (38 percent) among those also making the list. Of those polled, 9 percent said that they don't use any TV or movie streaming services.
Respondents were asked if they would be willing to boycott watching a streaming service and cancel their subscriptions if it put out content they disagreed with or expressed support for a political cause that they opposed.
Fifty-two percent of Netflix users said that they would "absolutely" boycott and cancel in such a scenario, while 23 percent answered "yes, maybe." Twenty-six percent said that this would not do so.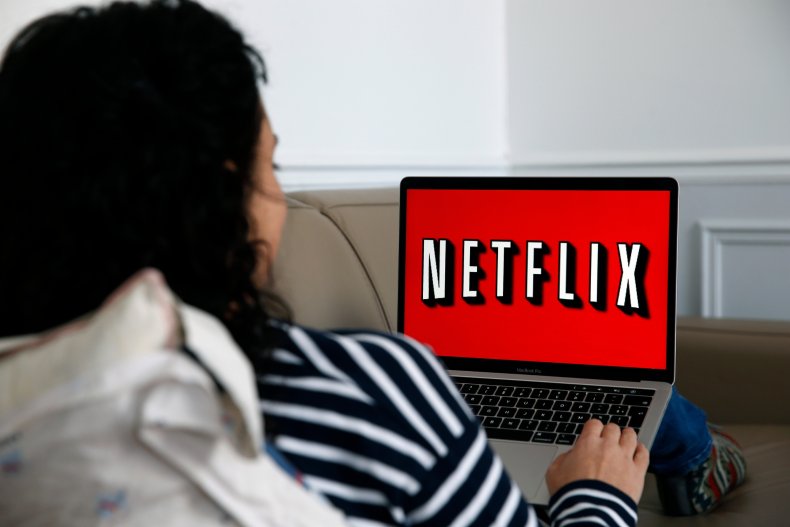 Delving into the content that would receive the most resistance, 31 percent of Netflix users said that they would cancel if faced with productions supporting liberal policies, while 20 percent would switch off over conservative support. Eleven percent responded that they would cancel over any political content, while 30 percent said that they would not cancel their Netflix subscriptions for political reasons.
Of those who would cancel their streaming service over liberal-leaning content, the leading age group was 25-34 at 41 percent, followed by 35-44 (39 percent), 18-24 (33 percent), 55-64 (28 percent) and 65+ (26 percent).
The age group 35-44 led in the group of streaming service subscribers who would quit a platform if it aired conservative-focused content, with 24 percent saying they would do so. They were followed by 18-24 (23 percent), 25-34 (22 percent), 65+ (21 percent), 45-54 (18 percent), and 55-64 (13 percent).
The findings come at a time when calls for boycotts across a number of brands are rife among conservative figures, with much of the furor being directed at companies who have launched LGBTQ+-inclusive campaigns.
In the poll for Newsweek, 44 percent of those who said they would ditch Netflix over political content voted for President Joe Biden in the 2020 presidential election, while 42 percent of the respondents supported Donald Trump.
Netflix faced threats of subscribers bailing on the service in 2022, when executives at the streaming giant considered introducing commercials to make up for a loss of paying customers.
Elsewhere in the poll, it was found that millennials are most likely among U.S. adults to support the expression "go woke, go broke"—despite the term "woke" typically being associated with their own age group.
Of all respondents who had heard of the phrase, 63 percent supported the sentiment. However, the number was higher among those aged 25-34 and 35-44. Millennials are generally seen as now being between about 27 and 42 years old.
The term "woke" is a colloquialism that has emerged in recent years. Its definition is to be "aware of and actively attentive to important societal facts and issues (especially issues of racial and social justice)," according to the Merriam-Webster dictionary.
The phrase "go woke, go broke" has gained popularity in recent months as a slogan leveled at companies accused of burnishing their progressive credentials, usually with marketing ploys that seek to appeal to marginalized communities or portray inclusive values.
Among the brands who have recently been hit with the slogan on social media for featuring featuring LGBTQ+ people in their campaigns and collaborations are Bud Light, Starbucks, Target, Levi's, Nike and Adidas.
The current wave of boycott calls was heightened after Bud Light collaborated with transgender influencer Dylan Mulvaney.
On April 1, Mulvaney shared a video on Instagram in which she revealed that Bud Light had sent her a can with her face on it to commemorate 365 days of her living as a woman.
The partnership drew condemnation from a number of conservative figures, including Texas Rep. Dan Crenshaw, with many issuing calls for a boycott of Bud Light. Musician Kid Rock reacted by sharing footage of himself opening fire on a stack of Bud Light cans, a move that was emulated by model Bri Teresi.
A spokesperson for Bud Light's owner, Anheuser-Busch, told Newsweek that the "commemorative" can was typical of its work with "hundreds of influencers" across its brands "as one of many ways to authentically connect with audiences across various demographics."
The spokesperson added that the commemorative can "was a gift to celebrate a personal milestone and is not for sale to the general public."
Following the criticism and reports of plummeting sales, some Bud Light executives took a leave of absence, including marketing head Alissa Heinerscheid and Daniel Blake, who oversees marketing for Anheuser-Busch's mainstream brands.
The furor reflects anti-transgender sentiment that has been growing across the United States, with bills targeting the rights of transgender people being embraced by Republican governors and statehouses across the country.