Majority of Russians Don't Support Putin's Foreign Policy, Poll Finds
Fewer than one in five Russians support President Vladimir Putin's foreign policy positions, a new poll has found.
Putin's decisions to back the Syrian government and his apparent expansionist ambitions, such as supporting separatist rebels in Ukraine, don't appear to be popular with ordinary Russians, with only 16 percent telling the independent Levada Center they support the current foreign policy in a poll published Thursday.
As social discontent grows in Russia, with thousands having demonstrated against the government following an unpopular effort to raise the national retirement age, it appears even Putin's international positions have taken a hit. Two years ago, 22 percent of Russians supported Putin's foreign policy moves, The Moscow Times reported.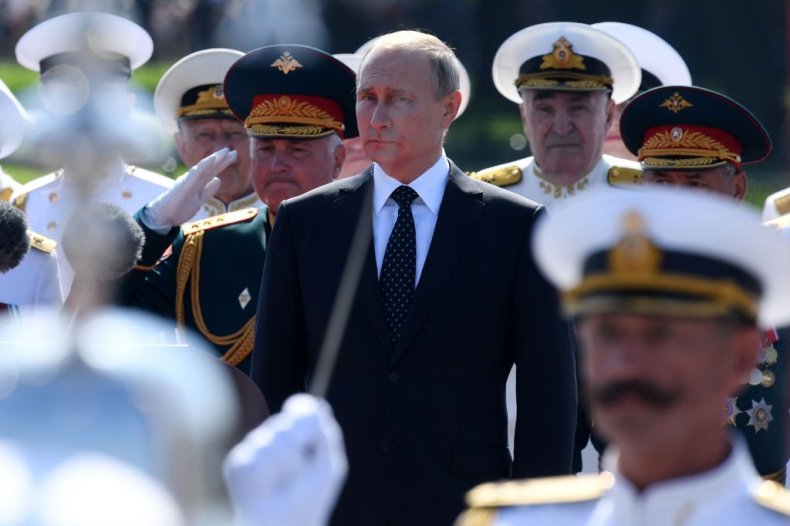 Denis Volkov, a sociologist with the Levada Center, explained that Russians are sick of their country's involvement abroad.
"People say in many recent polls, 'Enough helping everyone, we need to help ourselves,'" Volkov said, according to the Dutch-owned English newspaper report.
Andrei Kolesnikov, with the Carnegie Moscow Center, pointed out that Russians want more money spent on their well-being instead of abroad.
"People have decided that military operations are less essential, and more money needs to be spent on domestic issues," he said.
The poll follows another a week ago that showed that more Russians have positive feelings toward the U.S. than negative feelings for the first time since 2014. Also published by Levada, the results revealed that 42 percent of Russians have "positive" feelings toward the U.S. following the July Helsinki meeting between Putin and President Donald Trump, whereas only 40 percent have a "negative" perspective. Eighteen percent said it was "difficult to answer."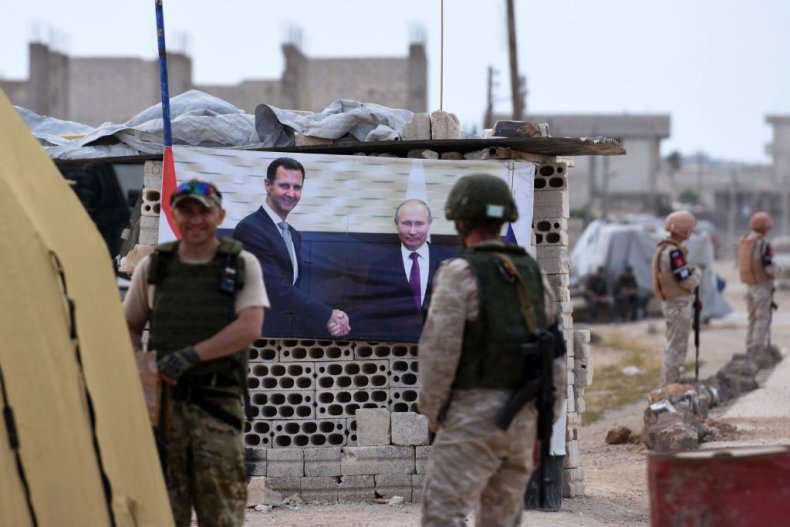 Pointing to similar concerns, Levada said that Russians are "tired of the policy of confrontation with the West, which has been going on for several years and has resulted in the decline of people's incomes."
The new survey published Thursday interviewed 1,600 respondents in 52 regions of Russia between July 19 and 25. It also found that many Russians are concerned about Putin's ties to big business, according to The Moscow Times. When asked what they disliked about their president, respondents commonly cited his connections to business leaders.
Despite disapproving of Putin's foreign policy and business ties, Russians are about evenly split over whether they are unsure of their opinion of the Russian leader or whether they like everything about him, the newspaper reported. However, a previous poll published at the beginning of last month showed that fewer than half of Russians trusted Putin.
The number of Russians who plan to join protests against worsening standards of living has also increased by 20 percent since March, reaching the highest level since 1999. Thousands took to the streets at the end of July, chanting slogans such as "Away with the tsar" and "Putin is a thief."