Russians' Approval of U.S. Increased Dramatically After Trump-Putin Summit, Poll Finds
More Russians have positive rather than negative sentiments toward the U.S. for the first time since 2014, following President Donald Trump's controversial summit with President Vladimir Putin, a new poll has revealed.
Published by the independent Levada pollster on Thursday, the results showed that 42 percent of Russians have "positive" feelings toward the U.S. following the Helsinki meeting, whereas only 40 percent have a "negative" perspective, The Moscow Times reported. Eighteen percent said it was "difficult to answer."
Prior to the summit, about 70 percent of Russians had negative feelings toward the U.S. More than 80 percent of respondents also told the polling organization that they closely followed the news surrounding Putin's meeting with Trump on July 16.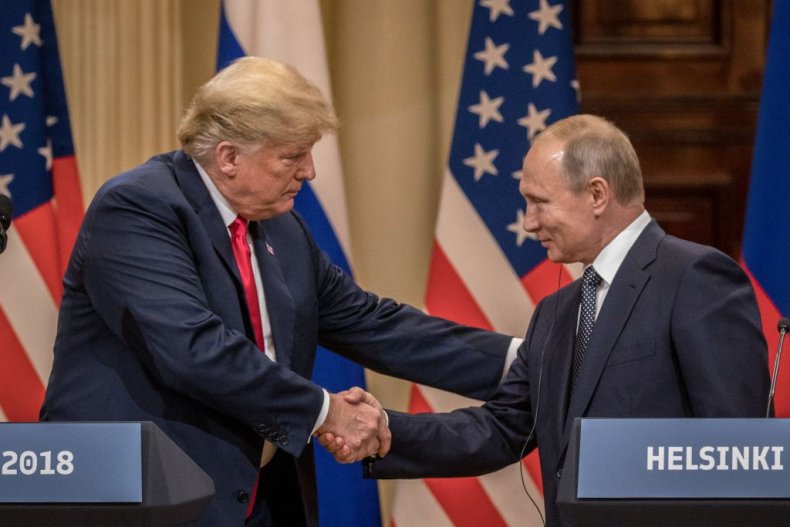 Explaining the results, Levada said that Russians are "tired of the policy of confrontation with the West, which has been going on for several years and has resulted in the decline of people's incomes."
While Russians may now have a more positive view of the U.S., their approval of Putin and his government has fallen sharply in recent weeks.
The number of Russians who said they will join protests against falling standards of living has increased by 20 percent since March, reaching the highest level since 1999, according to a Levada poll released this week. Putin's approval rating has also dropped below 50 percent, and support for his ruling United Russia party has fallen to a seven-year low.
Last weekend, thousands of Russians marched to protest against Putin and his government, shouting slogans such as "away with the czar" and "Putin is a thief." Political and social discontent has spiked, with Moscow's plans to increase the retirement age from 60 to 65 for men, and from 55 to 63 for women.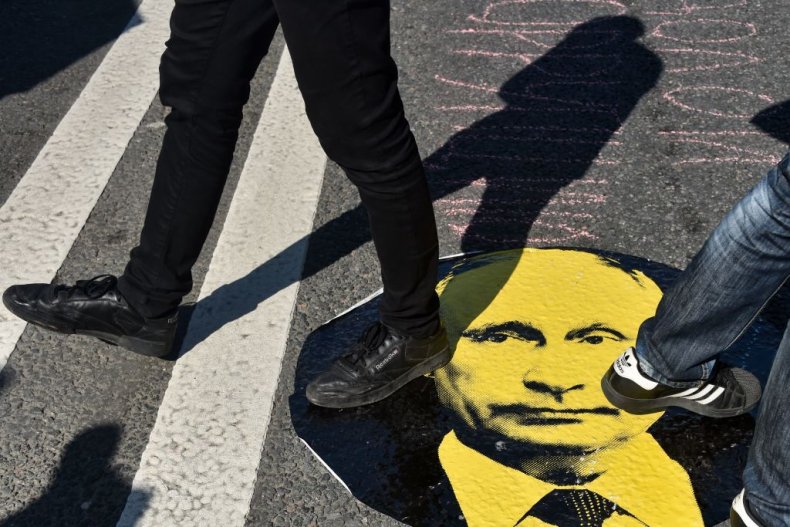 Meanwhile, as Russians views of the U.S. have improved dramatically following Trump's meeting with Putin, the Republican leader has received significant backlash back in Washington. As Trump's campaign committee remains under investigation for potential collusion with the Russian government, the president's actions in Helsinki drew substantial criticism.
Even top politicians within the ranks of Trump's own political party criticized the president after the meeting. Senate Foreign Relations Chairman Bob Corker from Tennessee summed up the sentiments, saying the president made the U.S. "look like a pushover."
Paul Ryan, the Republican Speaker of the House, said Trump needs to "appreciate that Russia is not our ally."
In sharp contrast, Kremlin politicians hailed the meeting as boosting Moscow's standing on the world stage.
"Vladimir Putin felt like the master of the situation," the Russian parliament's official newspaper, Parlamentskaya Gazeta, wrote.