Man Accused of 'Grooming' Kept Missing Teen Locked In Outdoor Shed: Police
A missing teen was found locked in a man's shed after authorities say he enticed her away with methods "consistent with grooming."
The 13-year-old girl, whose name has not been disclosed to the public, was first reported missing in Dallas two weeks. On Monday, Richie Simmons, sheriff of Davidson County, North Carolina, announced that the girl had been found locked in a man's shed in the city of Lexington. The alleged kidnapper, 34-year-old Jorge Ivan Santos Camacho, is now facing a number of felony charges related to the girl's abduction, including accusations of grooming and sex trafficking, according to FoxNews. Authorities believe he first interacted with the girl over social media.
The use of social media by kidnappers to target children is an increasingly prevalent trend, with the FBI in 2020 issuing a public service announcement warning parents about the issue. Children, especially those under 12, were once traditionally targeted in open and public spaces. However, in the wake of the COVID-19 pandemic, the FBI warned that kidnappers could increasingly use the internet to make initial contact, though it did note that, at the time, such instances accounted for "a small percentage of FBI child abduction investigations."
While precise information on the number of underage kidnappings that begin online is difficult to come by, recent statistics indicate that children are increasingly present on social media from a young age and are likely to accept friend requests from people even if they do not know them. When announcing the girl's recovery on Monday, Sheriff Simmons said that cases like this one have become increasingly common for his office, according to The Dispatch.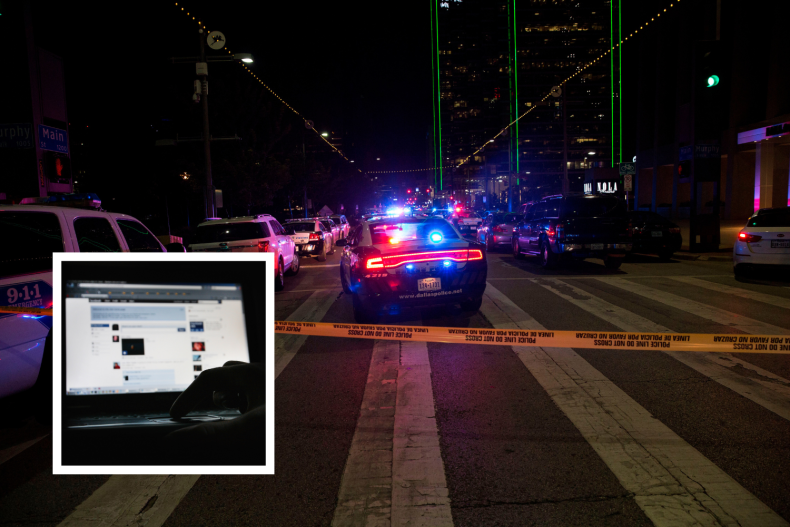 "Our caseload for these cases since the 2021 case have skyrocketed," Simmons said. "I am very thankful we were able to find this young girl, but that may not be the case [next time]. These children...don't think about who they are talking to. Unfortunately, we are getting to be old hands at this."
Simmons explained that his office was initially contacted by the Texas FBI's Violent Crime Task Force on Friday afternoon, which said that its investigators had reason to believe that the missing girl had been abducted by Camacho. Within 10 minutes of being contacted, the office had located the property where he was staying. Deputies pulled him over as he was attempting to leave the residence and eventually determined that the girl was being kept in a shed behind the house.
The girl appeared to be uninjured when she was found, but authorities also believe that she was subjected to sexual abuse during her captivity. Camacho is facing numerous felony charges, including child abduction, felonious restraint of a child, human trafficking, rape of a person under 15, and indecent liberties with a child. During his first court appearance on Monday, he was told that he faces potential life in prison without parole.
Newsweek reached out to the Simmons County Sheriff's Office for comment via email.