Man Arrested After Shooting Parents in Their Home on Christmas Morning: Police
Police arrested a 29-year-old man after he allegedly shot his parents on Christmas morning in New York.
The unnamed suspect fled the scene on Long Island after shooting his 64-year-old mother in the head and his 65-year-old father in the back in their house on Seawane Drive at Hewlett Harbor, a Nassau County Police Department spokesperson told Newsweek on Sunday.
Both victims were conscious and alert when they were transferred to the hospital and are currently in stable condition, said the spokesperson.
The son was later found in Mahwah, New Jersey, and arrested on charges related to the shooting, police said.
The suspect escaped in a Cadillac Escalade and was tracked down by the Mahwah police, who assisted New York state troopers, according to the Daily Voice. The 29-year-old surrendered after he was stopped by officers near Ramapo Valley Road.
The suspect remained in police custody as of Saturday night pending charges, but no details were revealed about the motives that led to the shooting. The investigation is ongoing.
Several shooting incidents unfolded throughout the Christmas holiday.
On Saturday, police in Texas responded to an apparent murder-suicide where a couple were found dead on a lawn. Officers, who encountered five uninjured children on the scene, said the husband looked to have a self-inflicted gunshot wound while the wife had signs of blunt trauma.
Also in Texas, a man was shot dead by a neighbor on Christmas Day over an ongoing dispute, according to the San Antonio police.
Meanwhile, a 2-year-old boy died after accidentally discharging a gun on Christmas Eve in Missouri. People at the scene claimed the child died during a drive-by shooting, but officers later determined that the toddler had been handling an unattended gun when it discharged.
On Christmas Eve, professional boxer Danny Kelly Jr. was shot dead in Maryland as his children looked on, in what police suspect was a road-rage incident. A preliminary investigation found that Kelly, 30, was driving with his girlfriend and three children at the time.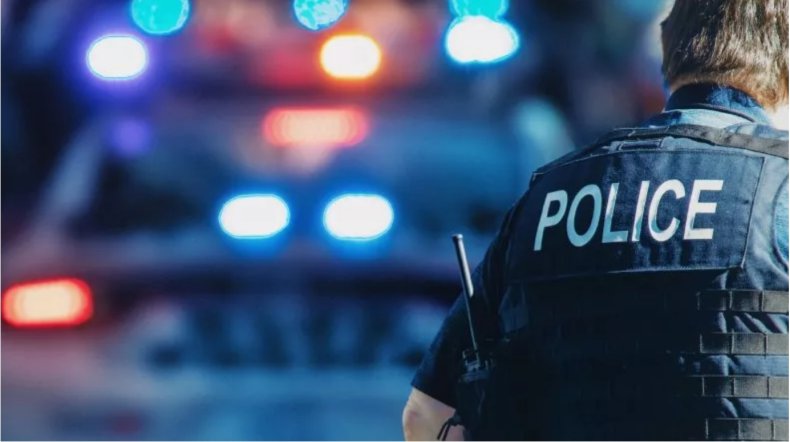 Twenty-nine people died from gun discharge on Christmas Day this year in the U.S., according to the Gun Violence Archive, a nonprofit that gathers data and information about shootings across the country. Gun-related incidents have been on the rise in 2021, according to the organization. It defines deadly shootings as those with four or more victims and the death of one person who isn't the shooter.
The number of these fatal shootings increased 55 percent in the first half of 2021 compared to last year, according to organization.