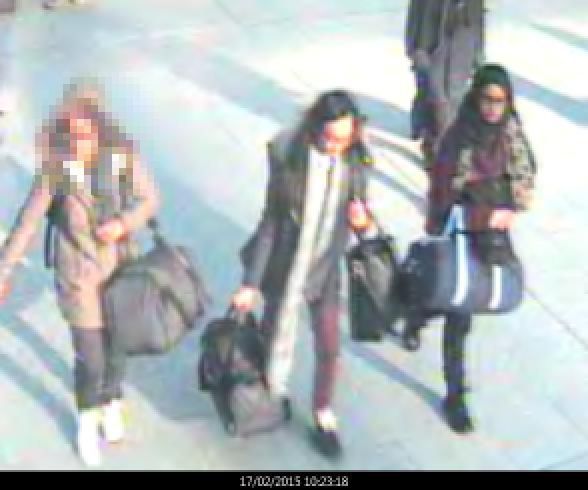 A man was arrested on Thursday in Turkey for helping three London teenagers cross into Syria, the BBC reported. The suspect is an intelligence employee for a nation currently combating the Islamic State (ISIS). Though his nationality was not released by Turkish officials, Turkey's foreign minister Mevlut Cavusoglu told the BBC the suspect is not from the United States or one of the European Union nations.
The girls, Shamina Begum and Amira Abase, each 15 years old, and Kadiza Sultana, 16, disappeared in February, taking a Turkish airlines flight from Gatwick Airport to Istanbul. From there, the girls took either a car or bus service over 800 miles to the Syrian border. British authorities believe they planned to join the ISIS after crossing into Syria.
A Newsweek investigation determined the girls were in touch with ISIS recruiter Aqsa Mahmood via social media before running away. Mahmood is a young woman who ran away from her home in Scotland. In April 2014, she published a manual for young women on how to travel to Syria from the Western world. In the manual, reviewed by Newsweek, Mahmood advocates for bribing Turkish customs officials if necessary.
Young women are not allowed to travel alone by ISIS standards, the Turkish man apprehended on Thursday may have acted as a caretaker or escort to the girls before they arrived at a Shariah camp in Raqqa, Syria.
After British authorities determined the girls were in Istanbul, they contacted Turkish officials for assistance in searching for them. Scotland Yard declined to comment as to whether they would seek the assistance of the Syrian government in extracting the girls from Raqqa, an ISIS stronghold.