Three British Teens Who Ran Away to Join ISIS Spotted in Syrian Sharia Camp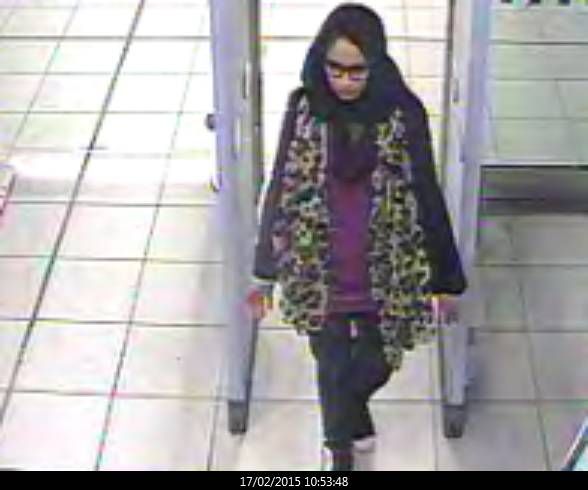 Three British teenagers who ran away from home to join the Islamic State have arrived at a Sharia camp in Raqqa, Syria, according to the activist group Raqqa is Being Slaughtered Silently.
Two of the runaways, Shamina Begum and Amira Abase, are 15 years old, and the third, Kadiza Sultana, is 16. Authorities determined they took a flight to Istanbul from Gatwick in late February, and then took a car or bus more than 800 miles to the Syrian border. British and Turkish authorities worked to find the girls, but were not able to intercept them before they crossed into Syria. Scotland Yard declined to comment on whether it will seek the help of Syrian authorities to get the girls out of Raqqa.
After reaching Syria, they reportedly traveled to Raqqa to join a "camp for sharia." A Sky News report indicates the three are being "hosted by a British girl who had been in contact with them through the Internet."
That girl is Aqsa Mahmood, a Newsweek report determined last week. Operating under the alias Umm Layth, she ran away from her Scottish home in 2013 and published a travel manual for female recruits in April 2014. Mahmood was in contact with Begum over Twitter before the trio disappeared.
Begum, Abase and Sultana are three of dozens of Western recruits who've joined or attempted to become part of the Islamic State. Over the weekend, two Australian teenagers were intercepted by airport security while seeking to travel to the Middle East in hopes of joining a terrorist group. In 2014, three Colorado girls were detained at a connecting airport while trying to reach Turkey to cross into Syria. And in December, a schoolmate of that trio ran away and took the same Turkish Airlines flight into Istanbul that the February runaways would go on to book.