Viewers were left with mouths agape when a man conducting a TikTok live stream had his home invaded, leading to him being assaulted and ending up in the hospital.
The incident occurred just after 11:30 p.m. Saturday night in Sydney, Australia. In a news release, authorities said they were called to a home on Koonoona Avenue in Villawood due to reports of a home invasion.
The victim who was punched is reportedly Wally Assaad, 33, who was live-streaming with another TikToker with the handle @cantfightfate14. Police confirmed the incident occurred while the victim was "live streaming on a social media platform."
Authorities said Assaad reportedly answered the door of his granny flat when he heard a knock. When he opened it, he was punched in the face and knocked to the floor, unconscious.
The other TikTok user, named Moudi Tajjour, is visibly perplexed and can be heard asking, "What the f**k is going on?" after the split-screen only showed a view of Assaad's ceiling.
One of the two home invaders can be heard asking "Where is the safe?" in the live stream, in addition to, "Where is the money?"
Assaad wasn't the only one there.
"Two men wearing balaclavas entered the home and threatened the female occupant with a firearm, before stealing clothing and fleeing," said authorities, who were notified of the attack due to the live video.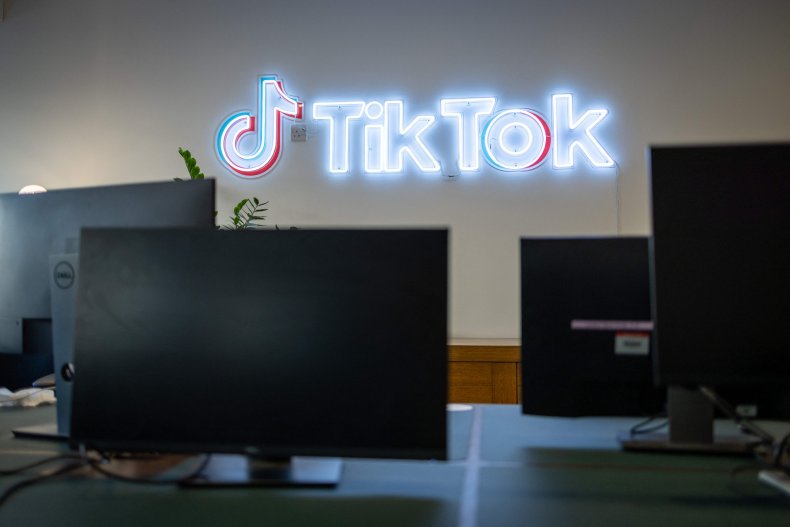 Paramedics joined Fairfield City Police Area Command officers at the crime scene. Assaad was treated for a head laceration and taken to Liverpool Hospital.
After initially being described as being in "stable condition," Assaad posted his own video on Sunday after likely being released from the hospital. He thanked his followers "for checking up on me."
Nine News reported that Assaad's partner who was in the room is Daniella, who can audibly be heard yelling "Wally" during the break-in.
They also said Assaad's account shows photos with the former head of the outlaw Comancheros Motorcycle Club, Tarek Zahed, who was recently shot. TikTok is a platform alluded to leading to "battles between underworld figures" in Australia.
Incidents like these make some ponder about the effect of social media and real-world violence. A TikTok search with the hashtag "violence" brings up over 1.3 billion pieces of content.
In April 2021, a social work professor who for three years studied how and why social media triggers and accelerates offline violence wrote in UConn Today that "internet banging" is a term separate from cyberbullying.
"Internet banging involves taunts, disses, and arguments on social media between people in rival crews, cliques or gangs," wrote Caitlin Elsaesser. "These exchanges can include comments, images and videos that lead to physical fights, shootings and, in the worst cases, death."
She added that live streaming "can quickly attract a large audience to watch conflict unfold in real time," referencing data in which about 25 percent of focus group respondents blamed Facebook Live "as a feature that escalates conflict."
L. Rowell Huesmann, in his published study "The Impact of Electronic Media Violence: Scientific Theory and Research," said that "exposure to electronic media violence increases the risk of children and adults behaving aggressively in the short-run and of children behaving aggressively in the long-run."
"It increases the risk significantly, and it increases it as much as many other factors that are considered public health threats," Huesmann added.
In December, police had to work out whether or not a TikTok trend to shoot up schools was a legitimate threat.
And last year, a Chinese video app banned a popular live-streamer for 630 years after the platform said he had staged a fake engagement party and used it to sell more than $7 million of products.