Man Discovers Great Aunt is 'Spitting Image' of Ed Sheeran: 'Edna'
An Ed Sheeran lookalike has been uncovered in the most unlikely of places.
Celebrity doppelgangers are not uncommon in the world of social media.
However, it's not often that someone discovers a distant relative who happens to bear an uncanny resemblance to one of the world's most famous pop stars.
Yet, that's exactly what happened to Eduard Hromkovič from Copenhagen, Denmark.
"It was during a family reunion a couple of years ago," he told Newsweek. "There were about 200 people there. My family is pretty big and spread out over a lot of different countries."
Eduard recalled that, as part of the event, someone had created a "kind of family tree" that featured "pictures of the older generations."
"So I went through it, because I didn't really know all of my extended family," he said. "And there it was, the picture of my great aunt."
On the wall staring back at him was a picture of a woman who Eduard describes as "the spitting image" of Sheeran. The discovery left him stunned.
"I had to take a second look and even asked multiple family members to check it out for themselves," he admits. "All of them confirmed that she actually does look like Ed Sheeran."
Eduard doesn't think there is a family connection to Sheeran but he's not ruling it out entirely.
"Well, you never know, right? From what I know, most of our family lives [in] and comes from Slovakia. But if you go back far enough, there is a Croatian background," he said.
"I kind of doubt there is a connection though, unfortunately."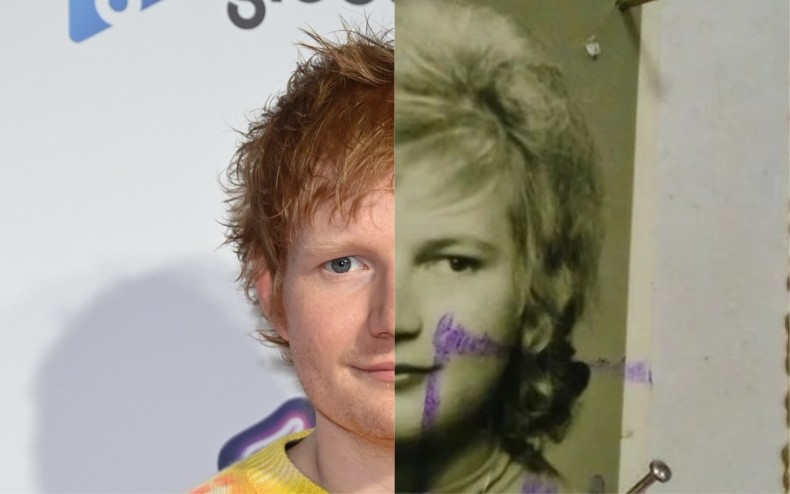 Eager to share his discovery, Eduard shared the image to Reddit, where it quickly went viral. At the time of writing his post has earned over 48,000 upvotes.
The reaction online has been hilarious to say the least, with one fan, posting as omgiulio, branding Eduard's great aunt "Edna Sheeran."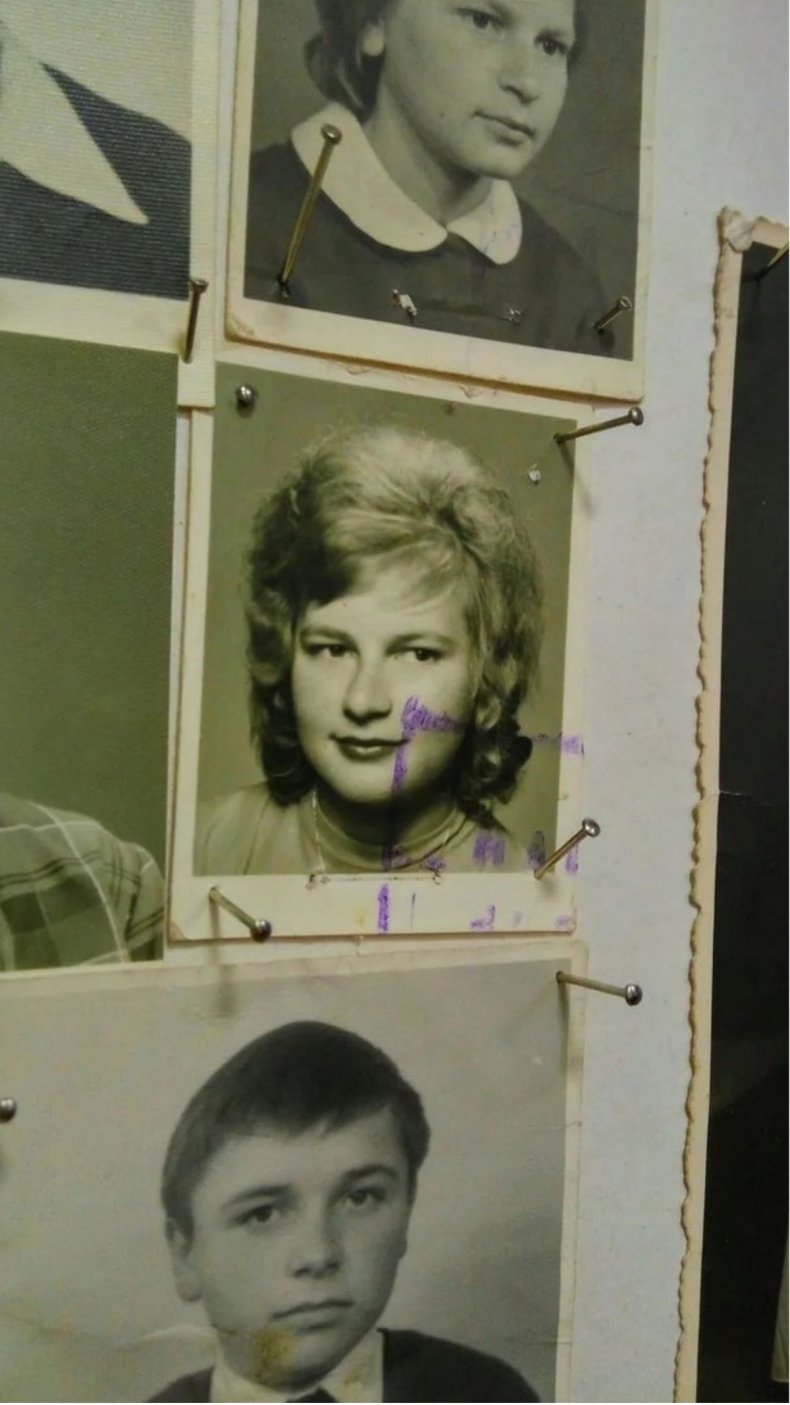 According to Eduard, his great aunt is one of seven siblings and worked in an "administrative" role. She's still very much alive too and resides in a town called Rohožník, in western Slovakia.
Though he's unsure as to whether she's aware of her doppelganger status, Eduard thinks it is "pretty safe to assume she is aware of Sheeran's existence and, at the very least, knows his music."
In any case, she may not be the only lookalike in the family.
"Some people have said that the picture above the one of my great aunt looks like Michael Cera," Eduard says. " But I don't see it."
This isn't the first time a doppelganger has left the internet astounded. In the past 12 months we're seen Margot Robbie lookalikes on TikTok and an Ohio man who could easily double for Leonardo DiCaprio.