Man Held in Attack on Dave Chappelle Faces Unrelated Attempted Murder Count
Prosecutors in Los Angeles say publicity surrounding an on-stage attack against comedian Dave Chappelle has helped them apprehend a suspect in an unrelated stabbing.
Los Angeles County District Attorney George Gascón said Thursday that his office has filed an attempted murder charge against Isaiah Lee. Earlier this month, Lee drew headlines in the tackling of Chappelle at the end of a performance at the Hollywood Bowl. Now, Gascón says, his office has identified Lee as a suspect in a stabbing last year.
Los Angeles City Attorney Mike Feuer announced earlier this month that his office had brought four misdemeanor charges against Lee, 24, accusing him of rushing the stage and tackling Chappelle. Lee has pleaded not guilty to the charges.
The incident, captured on video, was highly publicized and quickly became fodder for late-night television and social media.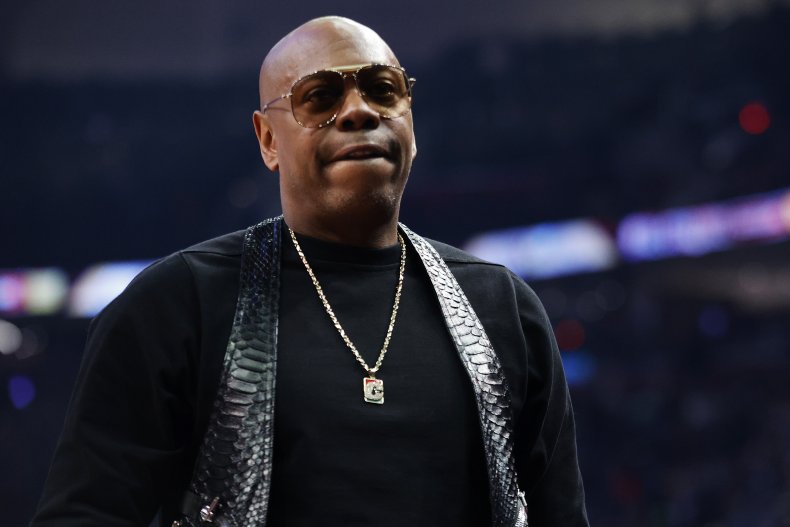 Gascón said in a statement Thursday that following all the attention stirred by the incident, Lee was charged with attempted murder in the stabbing of his roommate during a fight at a transitional housing apartment. According to Gascón, the unidentified victim alleged to authorities that Lee was the assailant in the stabbing that had previously been reported to police.
"The publicity generated by the attack on Mr. Chappelle helped police [with] this crime," Gascón said in the statement. "The incident that occurred at the Hollywood Bowl was misdemeanor conduct and rightfully referred to the City Attorney's Office. Based on the nature and severity of the December attack, Mr. Lee is now facing felony charges which my office will prosecute."
After Chappelle was attacked at the end of his performance at the Netflix Is A Joke festival, a group including Jamie Foxx and Chris Brown rushed to defend the comedian before security intervened. The comedian was not seriously injured and later joked about the incident.
Lee was initially charged with felony assault with a deadly weapon after he was found carrying a replica handgun and a knife, police said. The charge was later reduced after the district attorney determined the weapon was not used during the assault.
The district attorney's office said Lee pleaded not guilty to the new felony charge on Thursday and is scheduled to return to court at the Foltz Criminal Justice Center on June 2. He is being held in the Los Angeles County jail.
Lee's court representation is unclear at the moment. Authorities have not presented a motive for the attack on Chappelle, who has been criticized for jokes concerning the LGBTQ community.
Newsweek has reached out to the offices of the district and city attorney.