Man Jailed in Malaysia's First 'Fake News' Conviction After Criticizing Police Response Time
A Danish man has been sentenced to one week in a Malaysia prison after becoming the first person convicted under the country's controversial fake news law introduced earlier this month.
Salah Salem Saleh Sulaiman, 46, was convicted for falsely accusing Malaysian police of taking 50 minutes to respond to reports of the shooting of Palestinian lecturer and Hamas member Fati al-Batsh on April 21, Reuters reported.
Police disputed the claims, made in a YouTube video circulated by Sulaiman, and said they took just eight minutes to respond to the gunshots. The lecturer was killed near his home in a suburb of Kuala Lumpur by as yet unidentified gunmen riding a motorcycle. It has been suggested that the shooters were working for Israeli secret service Mossad, and that Batsh was targeted because he was working on weapons research for Hamas.
The charge against Sulaiman—a Danish citizen of Yemeni descent—said he had "with ill intent, published fake news through a video on YouTube." The defendant did not have legal representation at his hearing, and pleaded guilty to the charge. Sulaiman said his actions were not intended to cause harm, and apologized for posting the video in a "moment of anger."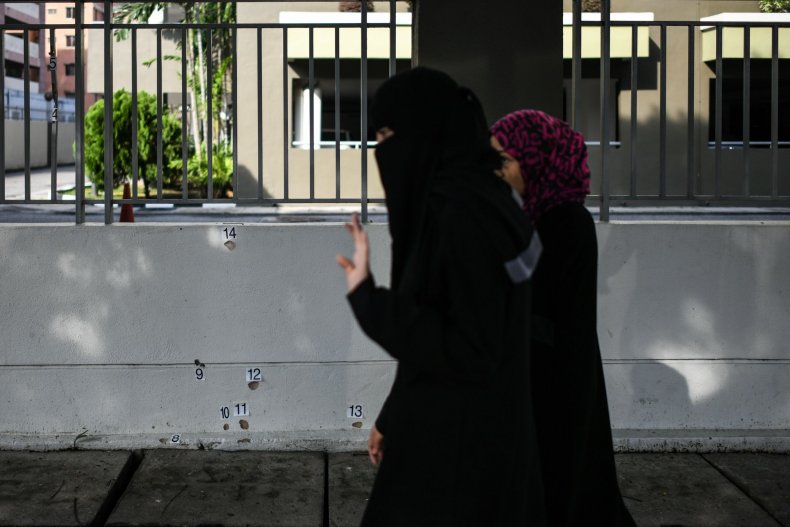 "I agreed I made a mistake…I seriously apologize to everybody in Malaysia, not just in the Malaysian police," he told the court. Sulaiman also said he was unaware of the new law. "I agree I did a mistake because I didn't ask what is the law of this country," he told the court. Sulaiman said he was on a 10-day visit to the country when he was arrested.
The maximum punishment for spreading fake news is 500,000 Malaysian ringgit ($128,000) and 10 years in jail. The judge fined Sulaiman 10,000 ringgit ($2,522) and sentenced him to a week in jail, starting from the date of his arrest. If he cannot pay the fine, Sulaiman will have to serve another month behind bars.
The bill—introduced by Prime Minister Najib Razak's government—criminalized any form of written, audio or visual publication deemed "wholly or partly false" concerning Malaysia or a Malaysian citizen. It applies to material published by anyone, anywhere. It has been criticized as a way for the government to stifle dissent and free speech ahead of the country's general election on May 9.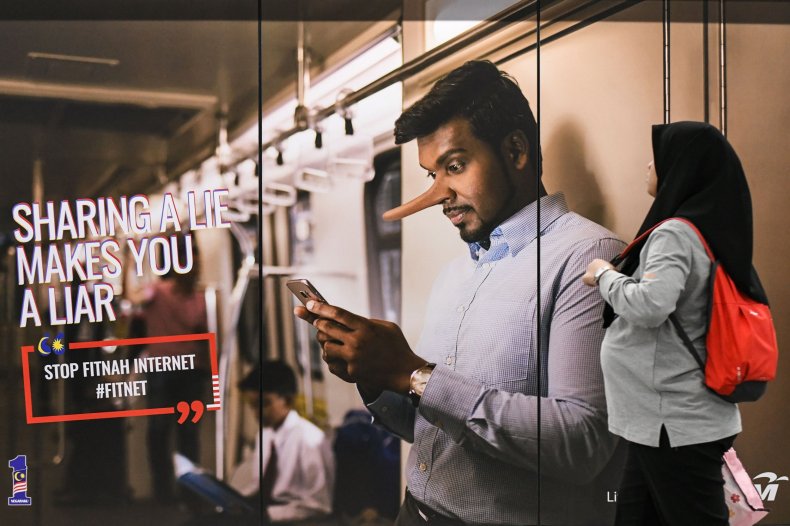 After the bill was announced, opposition lawmaker Ong Kian Ming tweeted that "the point of such a law IS to prosecute truth tellers by labelling them as purveyors of fake news."
Media company Mkini Dotcom launched a legal challenge against the law on the grounds that it violates free speech and civil liberty. The company said the government had placed an "insurmountable burden" on the media by requiring them to prove every item published "is true in every sense."
The law was introduced alongside realigned electoral boundaries, which opponents say is another way for Razak to give his party an unfair advantage in the coming election. Razak is burdened by alleged involvement in a multi-billion dollar financial scandal centered around state fund 1Malaysia Development Berhad. Investigators say the fund became a mammoth money laundering and fraud enterprise. The government closed down websites and arrested journalists covering the scandal in 2015.