Man Praised for Refusing To Go Into Work After Not Receiving Full Pay
An unhappy worker has been commended for taking a stand against his employer after noticing his paycheck was less than expected this month.
While the coronavirus pandemic raged on, for many employers 2021 will also be remembered as the year of "the Great Resignation," with record numbers of workers quitting jobs in search of alternative employment.
According to the U.S. Bureau of Labor Statistics, America's "quit rate" reached a 20-year high of 4.5 million last November, as employees sought out better opportunities elsewhere.
The main motivators were clear to see. In a Pew Research Center survey of workers who quit jobs in 2021, 63 percent cited low pay, while 63 percent blamed a lack of opportunities for advancement, and 57 percent said they felt disrespected at work.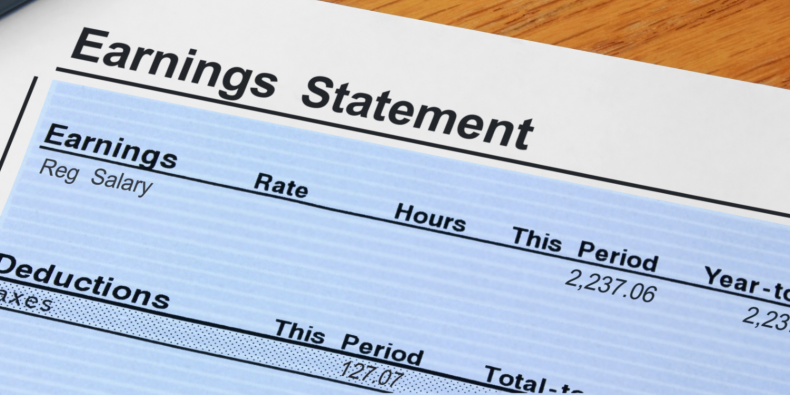 While some employers have taken steps to improve working conditions in 2022, allegations of improper behavior continue to bubble to the surface on social media.
One such example was shared to Reddit by a disgruntled worker posting under the handle SirValidur. Writing in the post, which has been upvoted over 51,000 times, he explained: "Yesterday was payday and everyone woke up to our checks being massively short."
He said that when someone tried to raise the issue in a "work chat" they were told they "weren't allowed to discuss pay" there. Later, a regional director at the company claimed the lack of funds was due to the firm "doing a realignment" and that it would be "fixed by the end of the day." But it was not.
They then tried to claim they had to "make sure" the people who had recently been "let go" were paid first but, to the man's way of thinking this made "no sense" as they usually pay everyone "all at once every time."
Though his manager insisted it "wasn't a big deal" his employee felt otherwise and called in to let the company know he would not be returning until the situation was resolved.
"My bills won't wait," he said. "I'm not going back in until my check is corrected. It shouldn't be legal for these companies to delay people's checks, that could literally mean someone's lights are turned off or they anger their landlords, which I did."
Sick of the way "companies treat people" the man has since filed a complaint with the state labor website and has already got an interview for a new job. His pay, however, has yet to be sorted, with his employer telling him it "could be Wednesday or Thursday."
Until the situation is resolved, however, he won't be going in.
The man's direct approach to the issue was praised on social media. Edwingpanda wrote: "This makes my heart sing. F***ing beautiful" while ImABarbieWhirl urged the man to "get all your coworkers to file" complaints with the local labor commissioner.
However, the majority of comments came from people urging him to seek alternative employment. Tonetheline commented: "start applying around or preparing to be out of work, whatever suits your situation: if everyone's pay is short the company is likely tanking."
Flash_MeYour_Kitties added: "if they're paying the fired people first it's because they have to pay within x days in most states, which means if there's not enough $$ left then they're bankrupt or close. Get out while you can."
JulesB09 agreed, writing: "They're buying time to get their stuff in order. Companies know paying employees is number 1, if they miss that there's likely a whole bunch of bad stuff going on behind the scenes."
Dvhn offered one key piece of advice though. "Don't just quit," they said. "If you do, you'll lose your opportunity for unemployment if you need it. Start documenting and save all communications via email and screenshots."
Newsweek has contacted SirValidur for comment.
Do you have a similar monetary dilemma? Let us know via life@newsweek.com. We can ask experts for advice, and your story could be featured on Newsweek.