Man Shot 7 Times During Argument Over Chicken at Anniversary Party
A Tennessee man was nearly killed by his brother-in-law in a dispute over servings of chicken, police said.
Deandre Dandridge and Tiara Munn were hosting their fifth-anniversary party on April 8 in Memphis, Tennessee, when a heated dispute broke out over the quantity of chicken people were eating, according to WREG-TV.
Police said that Munn's mother, Stephanie Morgan, started arguing with another family member about "guests getting too many pieces of chicken."
Munn's brother, 22-year-old Jonathan Rogers, got involved to defend his mother. Meanwhile, Dandridge attempted to de-escalate the situation.
But his efforts apparently failed, as Morgan ordered her son to get his weapons.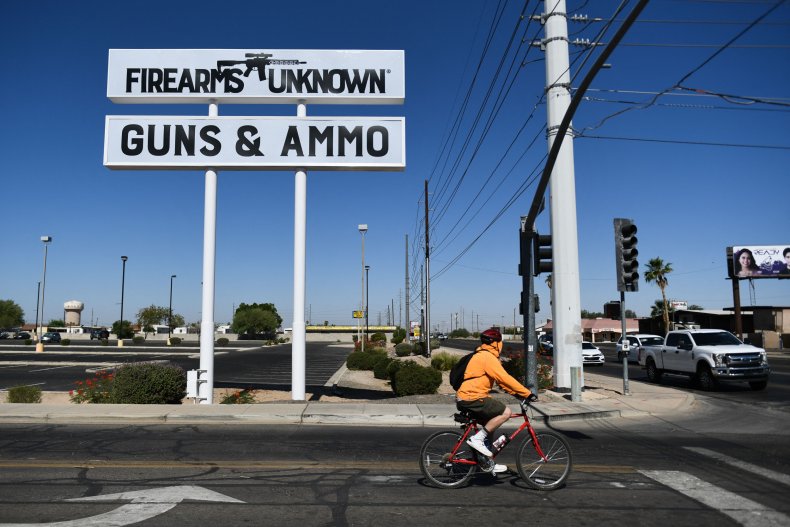 The fight spiraled into Rogers pulling out two guns and shooting Dandridge seven times in the stomach, elbow and wrist. Rogers's pregnant sister was also caught in the gunfire.
"That's my brother, that's family," said Munn, according to WREG-TV. "We didn't know it was going to happen like that. People drink and then words got thrown in the air...and with young people violence."
Dandridge survived and has been released from the hospital. Since the shooting, he has struggled to support his family, selling his car to put food on the table.
Although family members identified Rogers to police right away, he was only booked into jail on Monday with a charge of attempted murder. Inmate records from Shelby County Jail show that he has two previous charges for aggravated assault and one for unlawful possession of a weapon.
Tennessee has the eighth-highest rate of gun homicide deaths in the United States, according to Everytown for Gun Safety. The rate of gun deaths in the state rose 28 percent from 2010 to 2019, compared to a 17 percent increase nationwide.
After the country was rocked by a recent wave of mass shootings, including the elementary school massacre in Uvalde, Texas, the U.S. Senate passed the most significant gun control legislation in three decades on June 23.
Fifteen Republicans crossed party lines to vote with Democrats in favor of the measure, which will enhance background checks on potential gun buyers under 21 years old, create new funding for "red flag" laws that allow courts to confiscate guns from people who are deemed dangerous, and strengthen laws to prohibit domestic abusers from purchasing guns.
The new legislation passed just hours after the conservative-dominated Supreme Court ruled that Americans have the constitutional right to carry handguns in public for self-defense.
Newsweek reached out to the Memphis Police Department for comment.