Manchester United: Louis Van Gaal 'Deserved More Respect,' says Daley Blind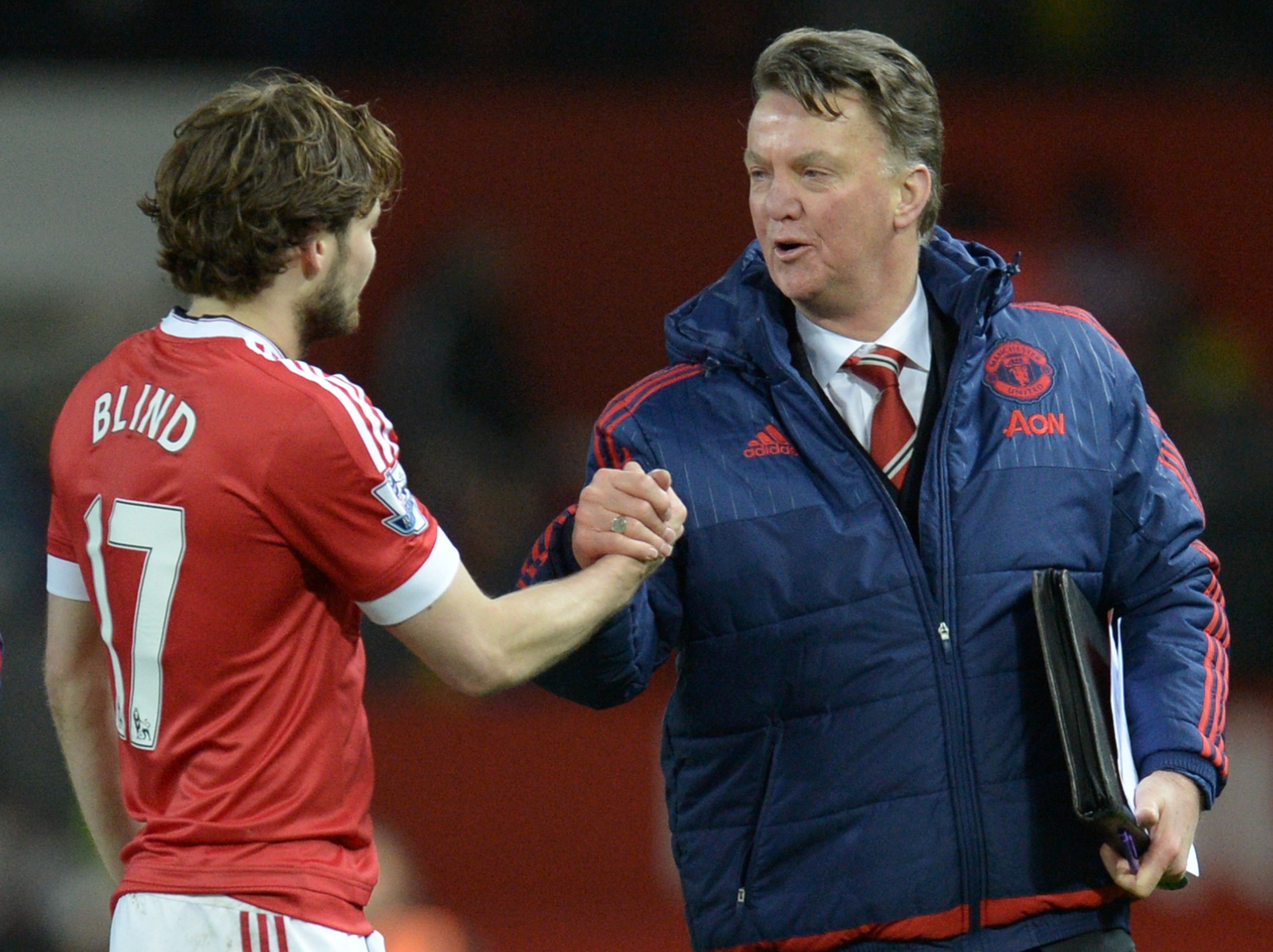 Louis van Gaal, the former Manchester United manager, "deserved more respect" for his achievements in football, according to Reds' midfielder Daley Blind.
The 26-year-old is the first United player to publicly defend his former manager, who was sacked by the club on Monday (May 23).
Van Gaal is believed to have been given a severance package worth around £4.55 million, with former Chelsea manager Jose Mourinho on the verge of replacing him.
"I always worked well with him and would have been keen that the co-operation lasted longer," Blind said while on international duty with the Netherlands.
"A manager who has achieved so much already deserved more respect."
Van Gaal won the Bundesliga with Bayern Munich, La Liga twice with Barcelona, the Dutch Eredivisie with Ajax three times, plus the Champions League.
Blind was part of the Van Gaal team that lifted the FA Cup at Wembley on Saturday (May 23) with a 2-1 win over Crystal Palace. But the news of the manager's imminent sacking was leaked soon after the final whistle.
"Even though there was so much being written about him losing his job over the last months, he always looked to protect and shelter us," Blind added.
"It is not easy for a coach if you are repeatedly being fired in the newspapers.
"Still, we as a squad kept believing in the manager and showed that with our FA Cup win.
"That we did together for the supporters, the manager and for ourselves. It was in the end a good finish to the season."