Manchester United: Who's at Risk Under Jose Mourinho?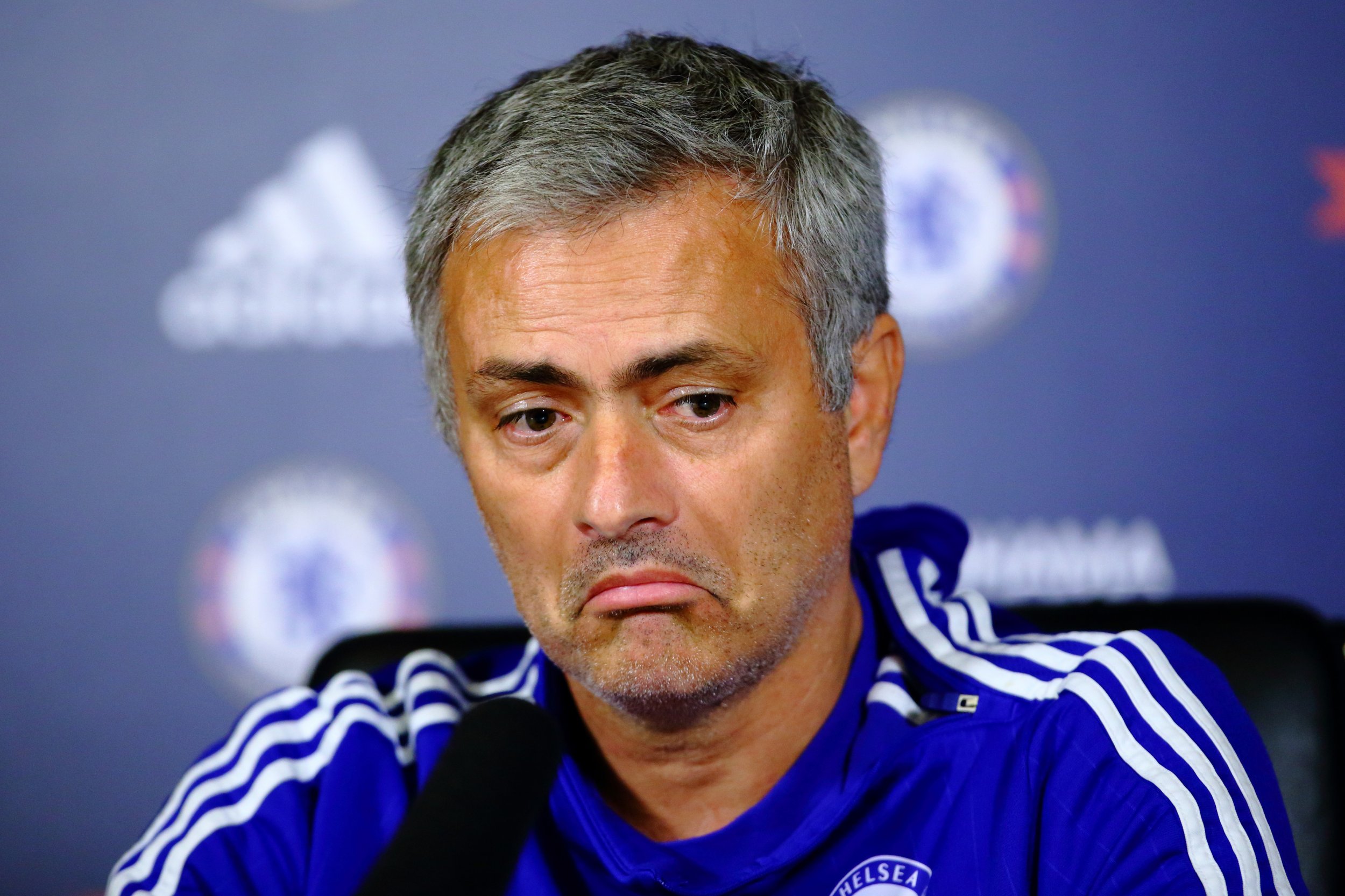 If, as seems likely, Jose Mourinho becomes manager of Manchester United this summer, his arrival will inject a degree of uncertainty into the squad.
Mourinho's reputation precedes him. While he may be known as a serial winner —his honors include 21 trophies in a 16-year career—the Portuguese also has a habit of making squad changes when he arrives at a new club.
Newsweek looks at the members of the United team whose places could be at risk when the former Chelsea and Real Madrid manager takes over at Old Trafford.
Ryan Giggs
Although Giggs's position at Old Trafford has shifted dramatically from rampaging down the left-wing to the dugout, the Welshman embodies the history of Manchester United.
As part of the class of '92, Giggs, like Mourinho, is a serial winner. He represents what made United such a dominant force throughout Alex Ferguson's reign. He understands the demands from the Old Trafford faithful for attacking, attractive football.
But Mourinho's apparently imminent arrival throws Giggs's position into doubt. Mourinho will probably be followed by his usual entourage of assistants—Rui Faria, Silvino Louro, Jose Morais and Carlos Lalin—with Giggs having to settle for remaining as No. 2.
Will he be itching, instead, to take the plunge into management with a move away from Manchester?
Marcus Rashford
Louis van Gaal's legacy at United is likely to be his promotion of youth team players, with Rashford the most impressive. With four goals in his first two games for the Red Devils, the 18-year-old striker went on to become a regular in United's first-team and earn a place in Roy Hodgson's provisional England squad for Euro 2016.
The lack of players brought through from the academy to the first-team at Chelsea was one of the criticisms lobbed at Mourinho. He seems to prefer experience over youthful talent. While Mourinho may have brought in Ruben Loftus-Cheek, Chelsea's greatest academy hope since John Terry, he then gave him little playing time.
The fear of the Old Trafford faithful is that Rashford will be shipped out on loan rather than developed further.
Jesse Lingard
Like Rashford, Lingard was one of the small rays of light during the past two underwhelming seasons at United. Known traditionally for pace and width down the wing, Lingard fits the Manchester United model.
At the age of 23 and having completed loan spells at four Championship clubs in as many years—Leicester City, Birmingham City, Brighton and Hove Albion, and Derby County—Lingard has shown his worth in the Premier League this season.
He will hope that he doesn't become a victim of Mourinho's conservative tactics. Eden Hazard, the Professional Footballers' Association Player of the Year in 2015, was criticized and substituted by Mourinho for failing to track back and defend.
Wayne Rooney
Mourinho finally has his wish. The 53-year-old has courted Rooney regularly over the years, especially while in his second spell as Chelsea manager, and now he has the chance to coach the United captain.
But with Rooney now 30 years old, will Mourinho get him past his best? Van Gaal opted to slip the England captain back into midfield as he heads into the twilight years of his career, seeing Rashford and Anthony Martial, 20, as better options upfront.
While Mourinho may prefer experience over youth, Rooney may find it difficult to muscle his way back into the front line.
Juan Mata
The creative Spaniard was voted Chelsea's player of the year for two consecutive seasons, in 2012 and 2013. Six months later he was sold. Surplus to requirement in the eyes of Mourinho, who had been brought back to Stamford Bridge in the summer. Mourinho believed Mata lacked in defensive qualities, preferring Brazilians Oscar or Willian.
Involved in 18 goals for United this season, Mata grew into an integral part of Van Gaal's side, but will Mourinho's imminent arrival spell the end of the 28-year-old's time at Old Trafford?