'The Mandalorian' Pirated 'Within Three Hours' of Disney Plus Launch: 'All Valuable Content is at Risk'
The hotly-anticipated Star Wars television show The Mandalorian was uploaded to the internet by pirates within three hours of its launch on Disney+ yesterday.
The debut episode of the show was being circulated on file sharing websites almost immediately after the new streaming platform went live, with most downloads appearing to originate from Spain and the U.K., according to an analysis by Comparitech (via TVBEurope).
Industry experts told Newsweek last month that the rise of paywalled video subscription services like Disney+, Apple TV+ and Netflix would inevitably fuel digital piracy. As competition heats up and more companies fight for eyeballs, the situation will only get worse.
"All valuable content is at risk," warned Simon Trudelle, director of anti-piracy services at content security firm NAGRA. "Consumers want to have access to content, and if they can't, they pick up their phones and search for it. Competing with free is just not sustainable."
Disney+ became available yesterday to users in the U.S. and Canada, but other regions, including Western Europe, won't get access to the service until next year.
As conversations about The Mandalorian mounted on social media, including spoiler discussions about a tantalizing end scene, it appears that many Star Wars fans were simply unwilling to wait for a legal release.
"Pirating Disney's newly-available content is likely to be extremely widespread, especially given the company's slow international roll-out," Comparitech noted in its report. "Many young Star Wars fans who have never torrented before may be among the newest converts to file sharing as they search for copyright-infringing versions of content inaccessible in their own regions."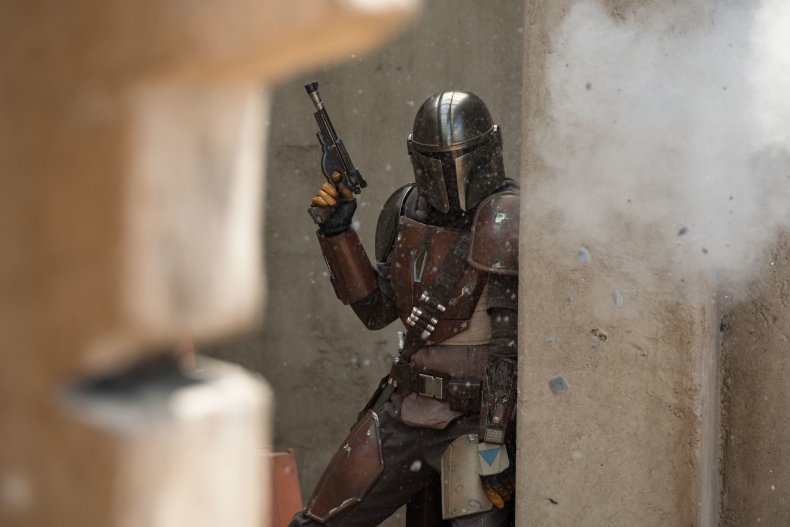 Prior to release, online chatter indicated that demand for The Mandalorian would be high, with a slew of commenters on the popular Reddit community r/StarWarsLeaks admitting they planned to access it by any means necessary if there was no way to buy it legally.
"This has been handled badly," one Reddit user fumed last week. "I know there are a lot of UK-specific licensing agreements to be unpicked so they can list the films and stuff on there but I would have thought they could have started the process for this way back. I'm angry that I have to 'steal' The Mandalorian when I was more than happy to pay for Disney from day one."
Another person in the Star Wars community added: "I find it absolutely insane that they expect people to just wait until the service is available in their country to watch The Mandalorian.... So ridiculous. They must want to beat [Game of Thrones] as most pirated show or something."
Frustrated fans took to Twitter yesterday to complain—and openly admit—their plans to pirate the show. "I'm so sorry to the amazing people who made this show, but Disney has left me with no other choice," one user wrote. Others confirmed it was quickly uploaded to torrent websites.