'The Mandalorian' Season 3 Release Date: Will There Be Another Season?
The Mandalorian Season 3 could be coming to Disney+ very soon after Disney revealed the release date of the Star Wars show at a recent investors call. The world of The Mandalorian will also be expanded, with Season 3 potentially joined by two new spin-offs based on characters who have featured in the last two seasons. The finale of the current season is also sure to set up exactly what fans can expect from Season 3.
Will there be another season of The Mandalorian?
At the investors' call, it was revealed that Mandalorian Season 3 is coming soon. A Lucusfilm spokesperson confirmed that the next season would be here in time for Christmas 2021.
This seems to suggest that the show will appear slightly later in the year than the previous two seasons. Season 1 came to Disney+ on its opening day in November 2019, while Season 2 came in October 2020.
However, with production delayed somewhat by the coronavirus, it seems that we are not getting Season 3 until December 2021.
This slight delay might also be down to the expansion of the universe. In 2021, viewers are not only getting The Mandalorian Season 3, but also Ahsoka starring Rosario Dawson's character and Rangers of the New Republic—two out of dozens of new Disney, Marvel and Star Wars shows coming to Disney+ in the coming years.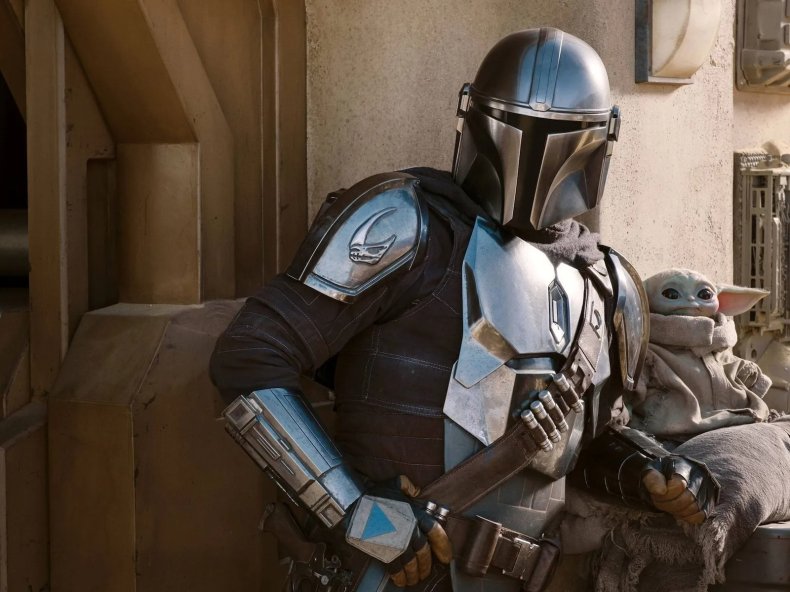 All of these are also expected to meet in a big crossover event which, based on the late release date, fans may not see until early 2022.
In October 2020, Jon Favreau told Variety that The Mandalorian Season 3 was due to start filming "before the end of the year." In November, the show appeared in Production Weekly under the working title Buccaneer, suggesting that shooting was soon to start on the show. However, with so many Star Wars shows starting filming in the coming months, reports are confused as to what is shooting when, especially when Disney is so secretive about every detail of the series.
Favreau said about filming Mandalorian Season 3 during a pandemic, "we're in very small situations and oftentimes we have a lot of characters in masks, and we also have a lot of digital work that augments things. So we're a show that's probably well-equipped to be flexible based on the protocols that are emerging surrounding work restarting."
WARNING: The following contains massive spoilers for The Mandalorian Season 2 finale.
Now the Season 2 finale has aired on Disney+, we have an idea of what Season 3 could bring. Again—BIG SPOILERS AHEAD.
At the end, we get a surprise appearance of a young Luke Skywalker (played by Mark Hamill), who agrees to train Grogu. We could follow this training in Season 3 in a nice twist on The Empire Strikes Back—Yoda trained Luke in the Star Wars sequel, and now Luke will train Baby Yoda.
This could, however, also mean we get a time jump to a fully-trained Grogu, who could be a fearsome fighter.
The Mandalorian Season 3 is coming in 2021 to Disney+.