Marco Rubio Seeks Second Term in Senate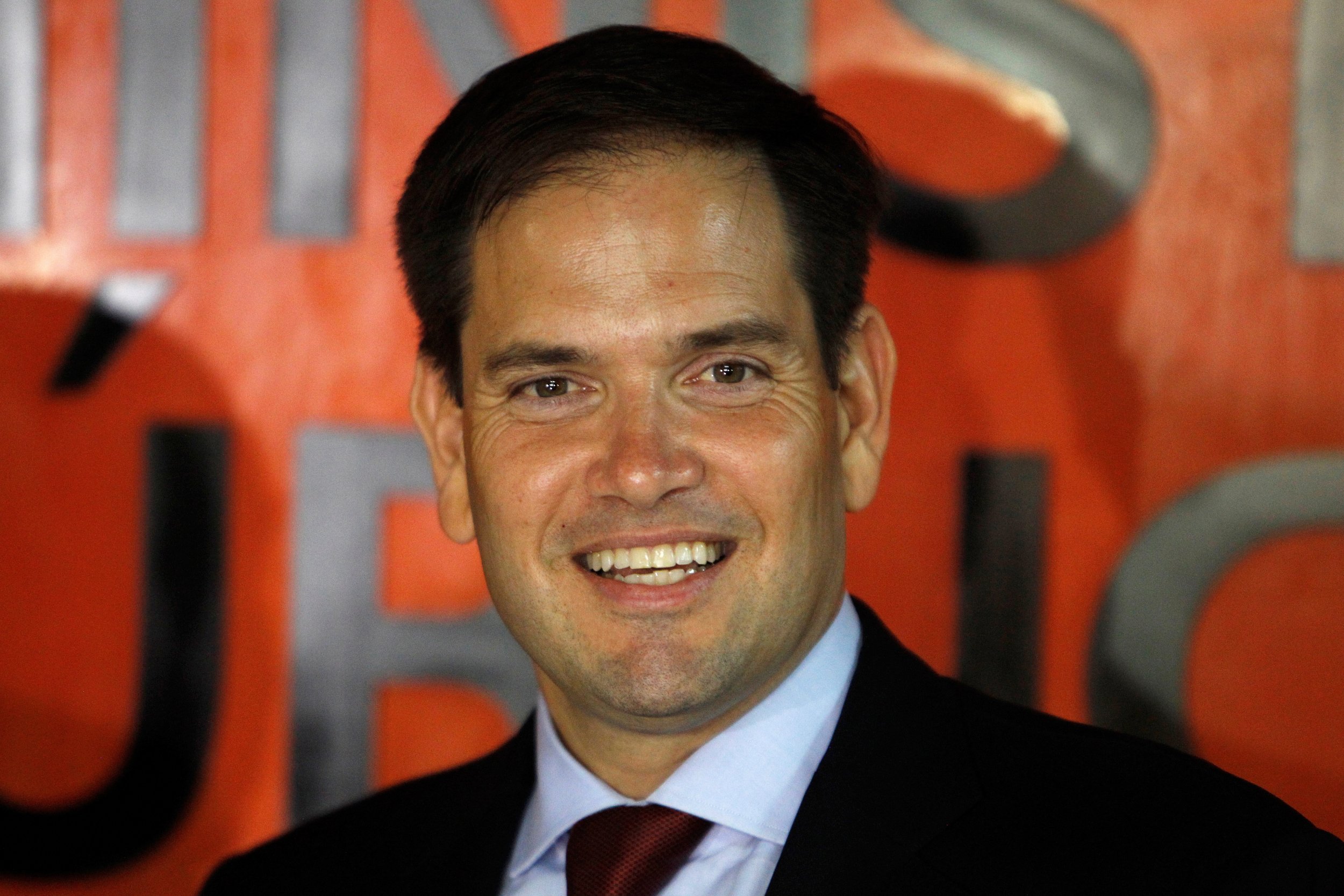 In an announcement many saw coming, Florida Senator Marco Rubio on Wednesday said he will seek re-election to a second term, just three months after he dropped out of the Republican presidential race and implied he would leave politics when his role ends in January.
His team released a statement Wednesday morning, two days before the filing deadline, in which Rubio acknowledged that he had changed his mind. Rubio said he made his decision because one of the Senate's roles is its constitutional power to act as a check and balance on the president. His decision is expected to provide the GOP with some of the momentum the party needs to block a Democratic takeover of the Senate.
Rubio, 45, cited his worries about either presumptive nominee—Donald Trump and Hillary Clinton—becoming president. He vowed he would vote for Trump in the November general election, despite the New York billionaire's incessant bullying of the senator when they were rivals in the presidential race.
"No matter who is elected president, there is reason for worry," he said. "No matter who wins the White House, we need a strong group of principled, persuasive leaders in Congress who will not only advance limited government, free enterprise and a strong national defense, but also explain to Americans how it makes life better for them and their families."
Rubio also mentioned the high stakes of the Florida Senate election, which he said could determine the vacant ninth seat on the U.S. Supreme Court and the future of the Iran nuclear deal.
"In the end," he added, "there was simply too much at stake for any other choice."
Rubio ended his presidential bid after he lost his home state's primary to Trump, the presumed GOP nominee. He previously had spoken out against becoming vice president and running for governor of Florida or re-election in the Senate.
On May 16, Rubio tweeted, "I have only said like 10,000 times I will be a private citizen in January." On Wednesday morning, he said he chose to seek re-election over Father's Day weekend, when he was in Miami with his wife and four children.
Rubio and Trump traded a number of insults throughout the tumultuous Republican primary, with the mogul calling the senator "little Marco" and saying he "couldn't get elected dogcatcher." But in late May, Trump said Rubio should run for his Senate seat again. In return, Rubio said he would be "honored" to speak in favor of Trump at the Republican National Convention in Cleveland next month.