Washington state is allowing licensed retailers to give free marijuana to residents who receive their COVID jab at in-store vaccination clinics.
The Washington State Liquor and Cannabis Board on Monday announced that it would waive rules to allow licensed retailers to swap a vaccine for cannabis in a program it is calling "Joints for Jabs." The decision was in response to marijuana stores making a request to the board to give away free cannabis to help boost uptake of the jabs.
The promotion will be open to any adults over the age of 21 in the state receiving either their first or second COVID vaccines. Stores will only be able to offer these special customers a pre-rolled joint and it will need to be provided to the resident at the same time that they receive their vaccination.
The program is optional for cannabis retail licensees and the temporary allowance will expire on July 12.
Washington became the first state to legalize marijuana for recreational use by adults over the age of 21 in December 2012, after previously allowing it for medical use in 1998.
Although marijuana use is allowed in Washington, the rules are quite strict. Residents are prohibited from consuming cannabis in view of the public and the quantity allowed to be bought is limited to one ounce, according to the state board.
Several promotions have been set up in states across the U.S. over the last couple of months to help boost the uptake of COVID vaccinations, as the country has seen demand for the jabs slow.
President Joe Biden set a target of 70 percent of the adult population being vaccinated by July, but it looks unlikely that goal will be reached as the first dose vaccination rate only rose by 1 percent last week to a total of 63 percent.
That is the lowest increase of first dose vaccinations since the Centers for Disease Control and Prevention (CDC) started tracking jabs in February, according to ABC 7.
More than 301 million doses of COVID vaccines have been administered across the country, but so far only 41.9 percent of the U.S. population is fully protected against the virus, according to a tracker from the CDC.
At least 63.7 percent of U.S. adults have had at least one vaccination, while 51.6 percent of the entire population have received one jab.
Multiple states are offering lotteries with big cash prizes for people who get vaccinated, as California will provide a total of $116 million to residents, while Ohio has a top prize of $1 million.
Other states are running similar promotions, with West Virginia giving $100 savings bonds to people under the age of 35 who get vaccinated and Delaware offering five days of credit against the sentences of prisoners who get the jab.
Newsweek has contacted the Washington State Liquor and Cannabis Board for comment on the promotion.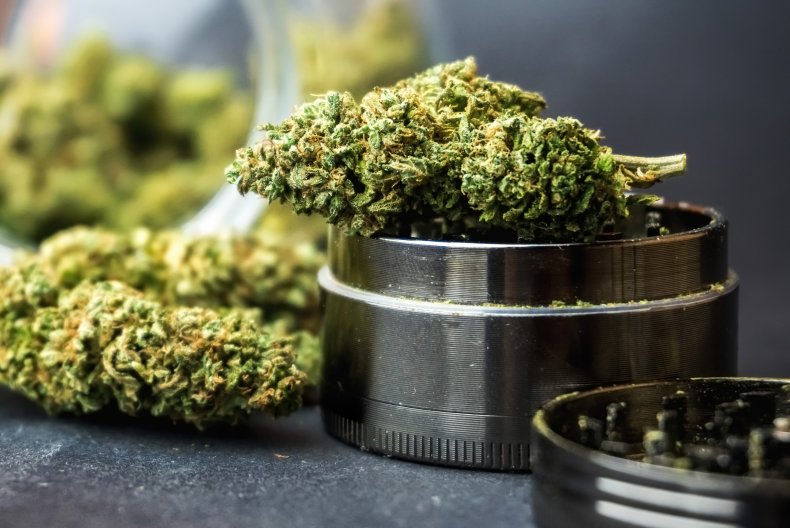 Uncommon Knowledge
Newsweek is committed to challenging conventional wisdom and finding connections in the search for common ground.
Newsweek is committed to challenging conventional wisdom and finding connections in the search for common ground.