Marjorie Taylor Greene Calls D.C. Jail Section Holding Jan. 6 Rioters 'Patriot Wing'
Representative Marjorie Taylor Greene dubbed the section of the Washington, D.C., jail holding dozens of individuals arrested in connection with the January 6 attack on the U.S. Capitol the "Patriot Wing" after a visit this week.
Greene, a staunch supporter of former President Donald Trump, has become an outspoken defender of the rioters who violently assaulted the Capitol in an effort to prevent the certification of President Joe Biden's Electoral College victory. The Georgia Republican has claimed that those involved in the attack who remain jailed are being abused. She has also suggested that the violent attack was in line with the Declaration of Independence.
In Twitter posts published late Thursday evening, Greene said she had just visited those jailed in connection with the Capitol riot.
"I just left the Patriot wing of the DC jail where I visited with pretrial J6 defendants in person. I asked questions and heard their stories," she wrote, attaching a photo of an American flag drawn on paper.
"We must do everything we can to remain a Free America where justice is colorblind, doesn't see political lines, and truth prevails," she wrote.
In a second tweet, Greene added: "Every night at 9PM, J6 defendants sing the National Anthem at the DC Jail. And we were there tonight." She included a photo of several prisoners in orange jumpsuits with their faces blurred out.
In mid-September, a lackluster "Justice for J6" rally was held on the Capitol grounds in support of the January 6 rioters. The organizers of that event, as well as some pro-Trump Republican lawmakers, have claimed that hundreds of Trump supporters are being abused in Washington, D.C., jails.
In reality, fewer than 40 were jailed, Dr. Keena Blackmon, public information officer for the D.C. Department of Corrections, told local TV station WUSA ahead of that September rally. While more than 600 people have been arrested in connection with the attack, most have been released pending their trials. Those who remain detained have largely been ruled as a "danger to the community" by judges overseeing their cases.
The January 6 attack was spurred by Trump's baseless claim that the 2020 election was "stolen" in favor of Biden. At a nearby rally just before the attack, the president urged his supporters to "fight like hell" and instructed them to "march" to the Capitol. Hundreds proceeded to do just that, with many threatening to harm or kill top lawmakers—including Vice President Mike Pence and House Speaker Nancy Pelosi.
Trump and his GOP allies have since attempted to downplay the reality of what happened on January 6. Some have described it as a peaceful protest and compared the attack to tourists visiting the Capitol. In reality, U.S. Capitol Police officers were violently assaulted, with about 140 injured.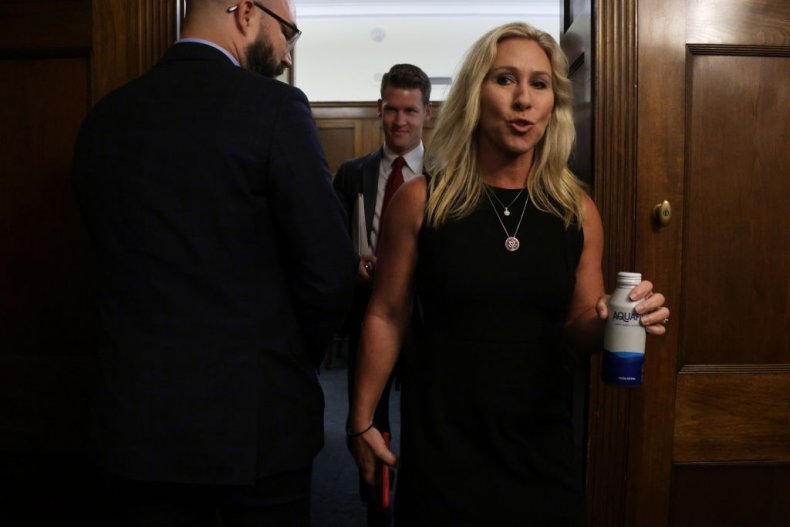 Although Trump and many of his supporters continue to promote conspiracy theories about the 2020 election, they have not provided any evidence substantiating their allegations. To the contrary, more than 60 election challenge lawsuits filed by the former president and his allies have failed in state and federal courts. Meanwhile, audits and recounts across the country have consistently reaffirmed the presidential election's results.
Newsweek reached out to the D.C. Department of Corrections for further comment but did not hear back before publication.