Marjorie Taylor Greene's Heckling Throughout State of the Union—in Photos
Georgia congresswoman Marjorie Taylor Greene was the most vocal of all Republicans heckling and shouting at President Joe Biden during his State of the Union address on Tuesday.
In fact, the jeering by the MAGA Republican began before Biden had even started his speech.
Greene arrived at Congress parading a white helium balloon in mockery of Biden's initial response to the Chinese spy balloon which flew across the country this past week before being shot down off the coast of South Carolina on Saturday.
"It's just an innocent balloon," she wrote on Twitter, sharing a clip of her walking through Congress' halls.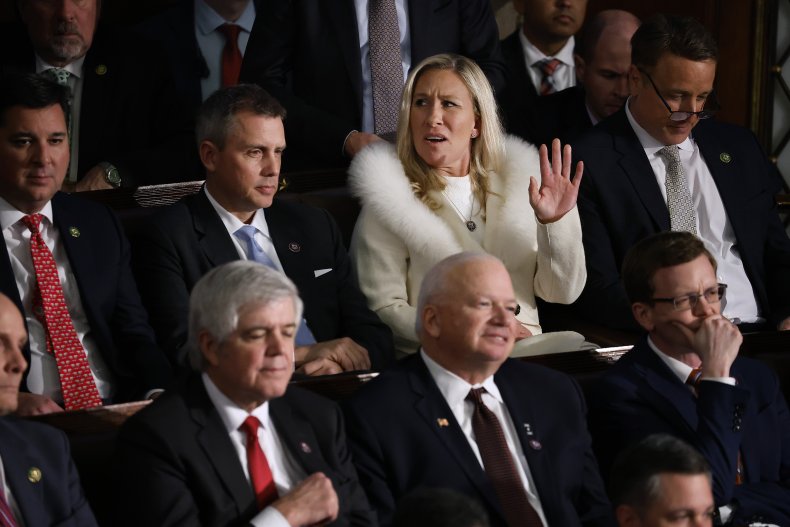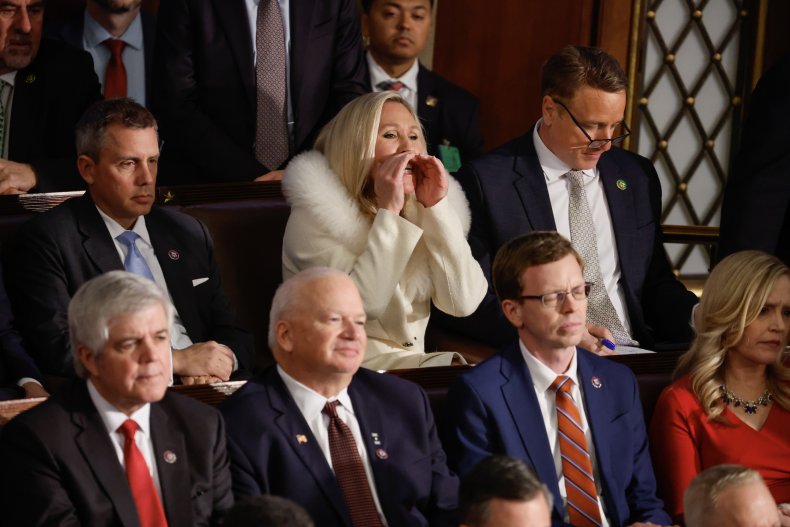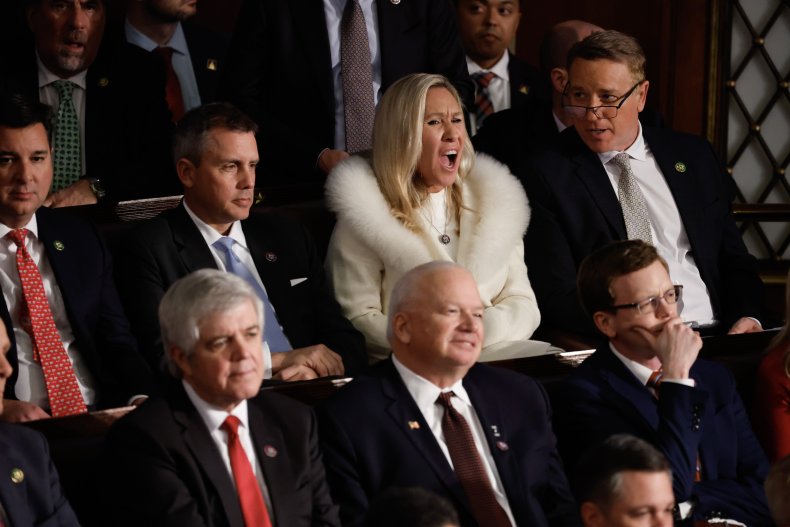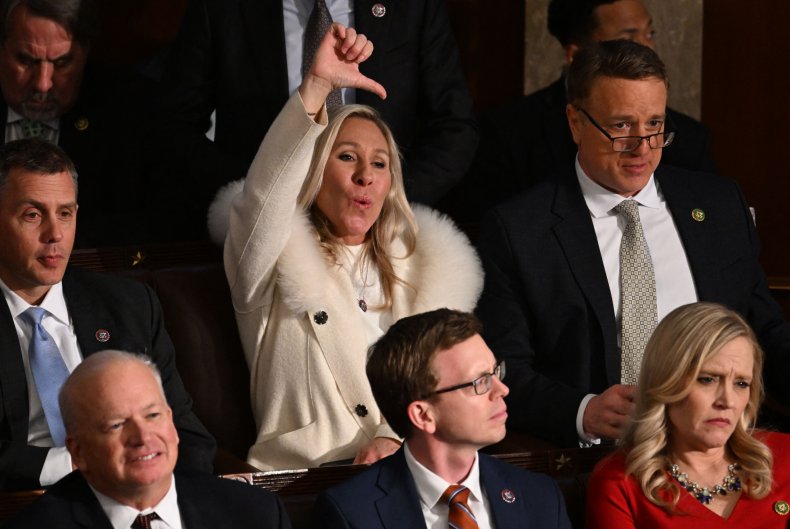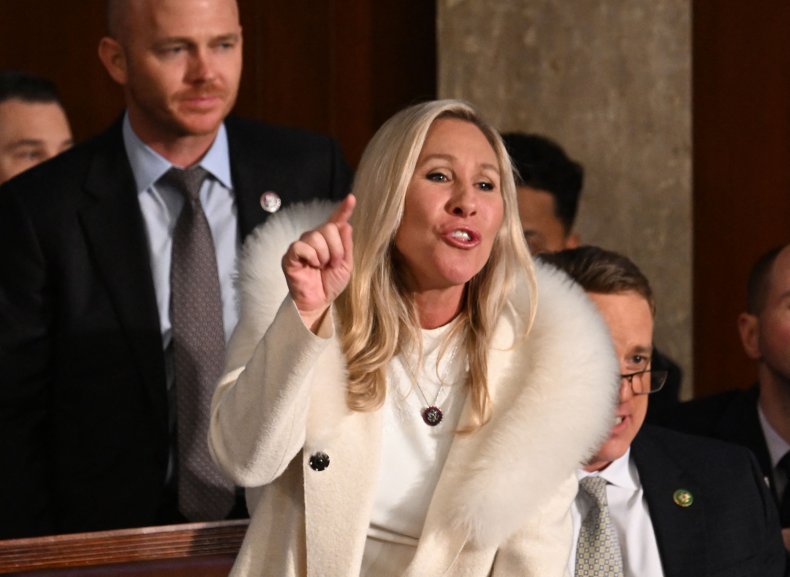 Hours later, as Biden was going through his one hour and 13 minutes speech, Greene—a known controversialist within the GOP ranks—was at the forefront of her party's skirmishes with the president.
When Biden accused "some Republicans" of wanting to cut social security and Medicare, Greene was among the ones booing loudly at the president.
"Instead of making the wealthy pay their fair share, some Republicans want Medicare and social security to sunset. I'm not saying it's the majority," Biden said.
"You lie! You lie! Liar," Greene shouted, standing up amid the outroar coming from Republicans.
Biden didn't seem upset about the interruption, saying: "Anyone who doubts it, contact my office. I'll give you a copy of the proposal."
He then turned the Republicans' anger and boos into a show of consensus for keeping social security and Medicare going. "As we all apparently agree, social security and Medicare are apparently off the books now. We've got unanimity," he said.
House Speaker Kevin McCarthy was captured on video trying to get Republicans to quiet down, to no avail.
In another instance, he loudly shushed Greene as, after Biden paid honor to a 20-year-old overdose victim during a section on the fentanyl crisis, the Georgia congresswoman shouted: "It's coming from China!"
The exchange was one of several outbursts in the chamber, with Greene later interrupting Biden to say "China's spying on us!" and later yell "Secure the border!"
In a series of tweets published after the State of the Union address, Greene repeated her accusations against Biden, writing: "Joe Biden is lying to the American People."
She added, quoting the president: "'We gotta finish the job.' For Biden, that means destroying our country."
While Greene's behavior in the chamber gathered a lot of criticism online—as well as the approval of some of her supporters—her outfit was equally noteworthy. The white fur coat wore by the Georgia congresswoman led critics on social media to compare Greene to Disney's 101 Dalmatians' villain Cruella de Vil.